A group of successful women sailors will be joining the Waikawa Boating Club's third annual Mud House Wines Women's Regatta this September in a unique event aimed at women sailors.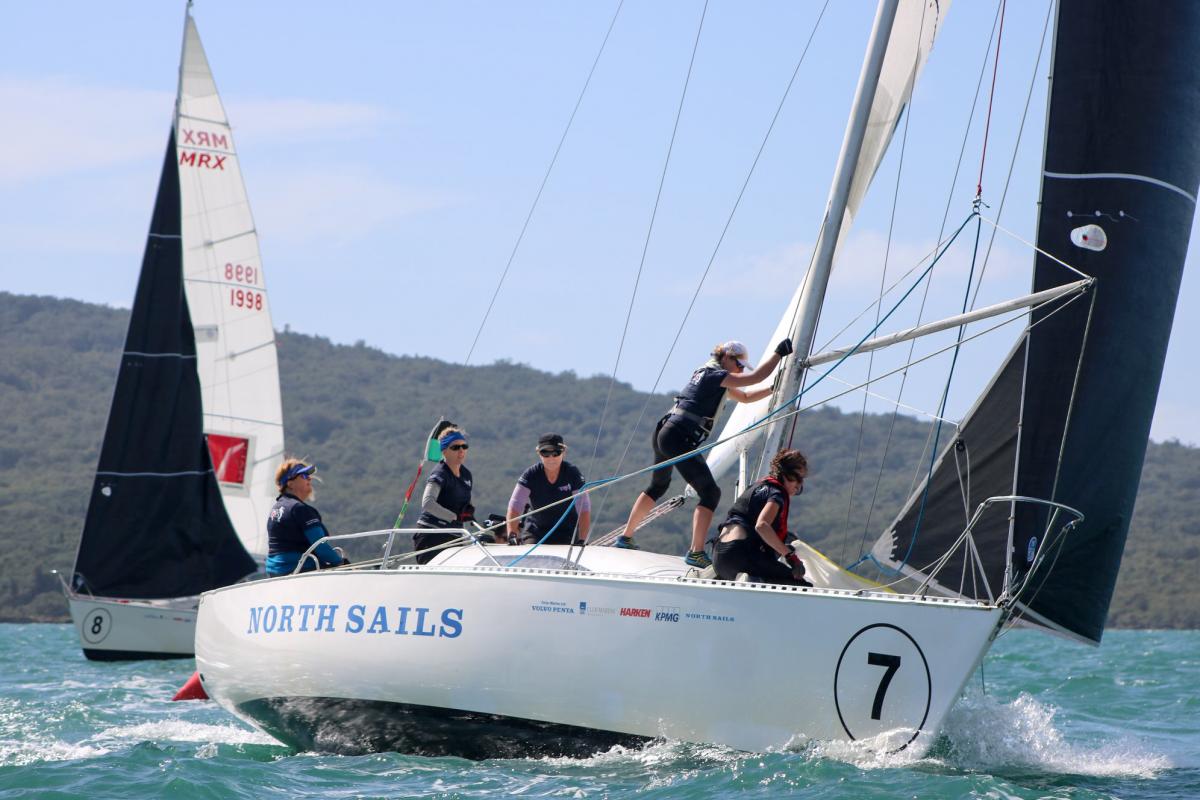 The event will be staged on September 22-23 in the Queen Charlotte Sound, Marlborough.
Keryn McMaster of the weather forecaster Predict Wind will be heading the team of keen women sailors from Auckland. McMaster has sailed around the world twice; first on EF Education in 1997-98 and then on Amer Sports 2 in the Volvo Ocean Race 2001-02. She has also competed in three Sydney-Hobart races.
She and seven other women sailors recently won the New Zealand women's keelboat championships. McMaster will be the keynote speaker at the club's dinner on the Saturday evening, when she will share some of her adventures.
A great weekend of fun on the water is on the cards, for both experienced sailors and those new to the sport, to get among a weekend of sailing on boats from the club. There will be a total of three races during the weekend.
The club ar eencouraging boats to have as many women crew as possible, and boats must be helmed by women. Organiser Jennie Crum says they have had lots of interest from Nelson, too, and predicts interest from sailing enthusiasts from many pockets of New Zealand.
"We are hoping for a good show of women, but of course men will be welcome to make up the rest of the crew," she said.
Mud House Wines is thrilled to be on board for the third year running. For early birds, there is the optional extra on Friday 21st September to join the Mud House crew for a 'street-style' lunch, wine, and a Winemaker wine tasting at their Woolshed Vineyard in the Upper Wairau Valley.
A mixture of fun and competition in the sometimes gusty, challenging winds of the Marlborough Sounds is anticipated. Queries for competing women, boats or the lunch can be directed to Jennie Crum on 021 236 7783.
Key information
The regatta will be held at Waikawa Boating Club 22nd to 23rd September 2018. Registration closes 24 August 2018. Boat registration is $50 which is entry into the regatta.
Friday 21 September - optional Lunch at Mud House Woolshed Vineyard, limited to 30 people.
Cost $50pp – includes Mud House Wine Tasting, Adventure Goody Bag, casual lunch and transport by
arrangement.
Programme
Saturday 22nd September – Regatta Day One
Packed lunch available at $5 per head
10.00am Registration / Meet boat owner
10.30am Race Briefing
11.00am Familiarisation sail
1.00pm Race 1 Start
5.00pm Prizegiving for the day
6.30pm Club Dinner - $40 per head includes three-course dinner and guest speaker
Volvo Ocean Race sailor Keryn McMaster.
Sunday 23rd September – Regatta Day Two
Packed lunch available at $5 per head
10.00am Race Briefing
11.00am Race 2 Start
1.00pm approx. Race 3 Start
3.30pm prizegiving at the club and farewell. Cash bar with light snacks available