Sailing often operates in isolation from other sports but for a few days next month dozens of young sailors will compete alongside the likes of badminton and bowls, rock climbing and rugby sevens at the Anchor AIMS Games in Tauranga.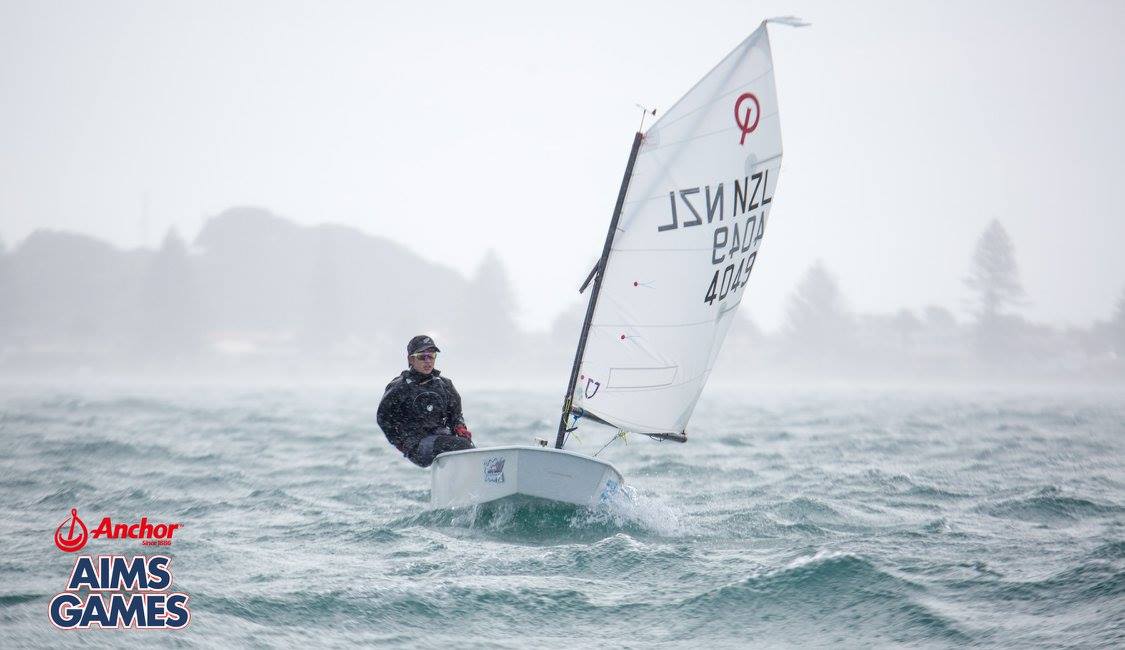 The event has grown markedly from the first instalment in 2004 when 760 competitors representing 17 schools took part in four sports. This year a record 10,851 competitors across 22 sports have entered September's week-long tournament in Tauranga, coming from more than 320 schools all over New Zealand and the Pacific.
Netball remains the largest code, with 124 teams this year featuring 1488 players. Basketball has surged, however, breaking through the 100-team mark with 74 boys' teams and 33 girls' teams among the 1264 players. 
As many as 81 children from 32 schools across the North Island will pull on their wetsuits and rig up their Optimists for the sailing, which will be divided into four divisions: year seven boys and girls and year eight boys and girls. This year's competition, which will be run out of the Tauranga Yacht & Power Boat Club, will feature twins from Gisborne.
"This is a special event because of the age group eligible to enter," Yachting New Zealand regional support officer Raynor Haagh said. "For some, this is their first big regatta and it's a unique opportunity for students to represent their school in the sport of sailing in one of the biggest sporting events in the Southern Hemisphere. That makes it neat to be a part of.
"They can expect a fun but competitive event and some great learning opportunities with a challenging venue considering the tides and potential for strong winds. It's also a great venue for spectators."
Tauranga is a difficult place to sail at the best of times, with often blustery winds and strong currents, but this year's entrants in the AIMS Games will also need to contend with king tides. Last year's event was hit by cold, changeable and challenging conditions, with countless capsizes and a good bailing technique proving as handy as someone's hiking ability.
This will be the fourth year sailing has been on the programme at the AIMS Games, with Rosmini College (2015), Belmont Intermediate (2016) and Takapuna Normal Intermediate (2017) taking out the school honours. There are also fair play awards handed out and last year this was no better exemplified by Dylan Forsyth of Waiheke College, who twice went to the aid of fellow competitors, sacrificing his own position in the race.
Organisers are hoping to provide live streaming of the final race with commentary from Haagh. Check the Facebook page for timing.