From the deck at the Glendowie Boating Club, members can look over the Tamaki Estuary and see what neighbouring club Bucklands Beach are up to.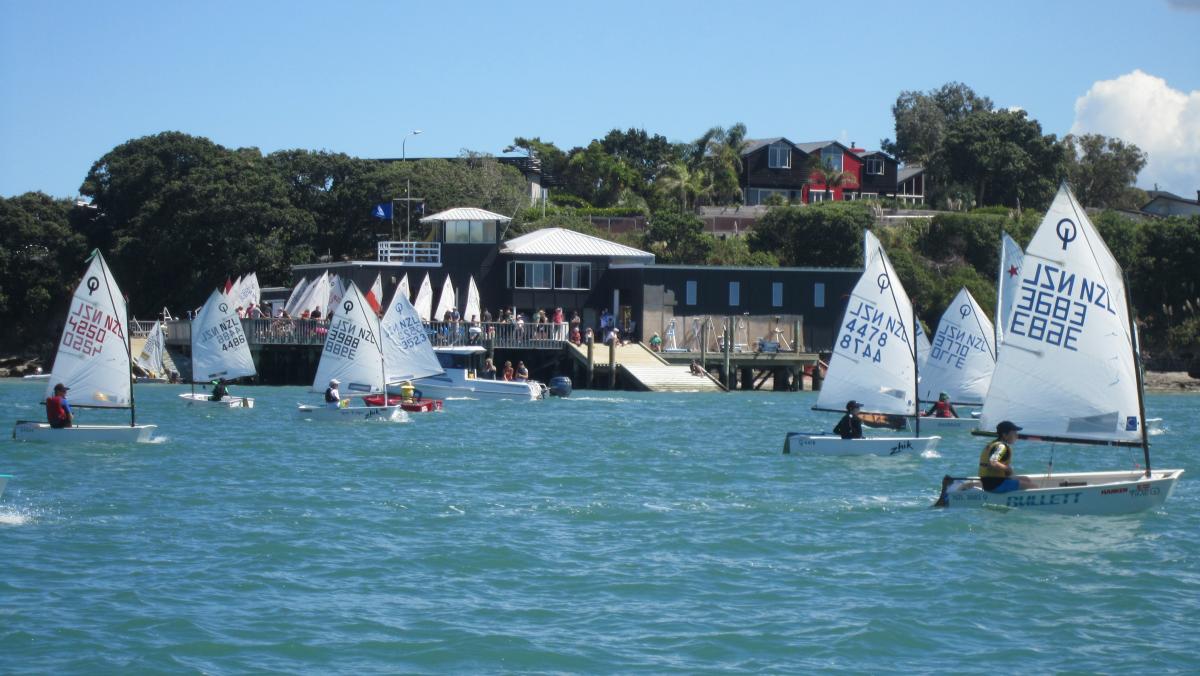 They probably already know, such is the relationship between the clubs as well as the Howick and Maraetai Sailing Clubs.
Rather than seeing each other as rivals, battling for membership in an increasingly competitive landscape, they work together to provide programmes and events that enhance the work they are doing. They now have an eastern club series, in which each club hosts the others for racing once a season, and sailors have interacted to the point they are now travelling together to regattas.
"That's one of the most successful things I've seen in my time," new Glendowie commodore Simon Manning said. "The leadership at the four clubs have worked very well over the last few years to get their clubs co-operating and sailors sailing together.
"The idea is to make all the clubs stronger, not just one or two. It's been a great exercise in co-operation. Maybe it was something that was done in the past. If they have, it's been reinvigorated."
It's helped Glendowie grow their membership to around 60-70 families (membership is largely measured in families) and it's also reinforced ideas to help keep members.
Glendowie is largely seen as a learn-to-sail and junior club, with the focus on Optimists and Starlings, but space limitations has made it challenging to hold onto youngsters after that.
Many years ago they were seen as a cruising and adult sailing club, and had a fleet of Arrows (there's still one). Now there is a fleet of Mistrals and they're looking at ways to try to keep young sailors longer by investing in a small fleet of RS Fevas. They're also not worried about introducing youth to development opportunities such as keelboats and skiffs at other clubs.
"Of course we would like to keep our sailors by providing progression here at GBC; we're always working on that," Manning said. "But the worst thing is if they are lost to the sport so we need to work on pathways to other opportunities," Manning said. "It might be taking them by the hand, introducing them to other clubs and showing them what the opportunities are. I have just seen several good kids lost to the sport, which is pretty disappointing, perhaps because they don't have the nouse, being teenagers, to make that happen for themselves. It's easier for us because we have the networks.
"Our plan is to grow the opportunities, keep them if we can and hopefully get them back one day with their kids. You want them to remember Glendowie well and know it's a really good family club."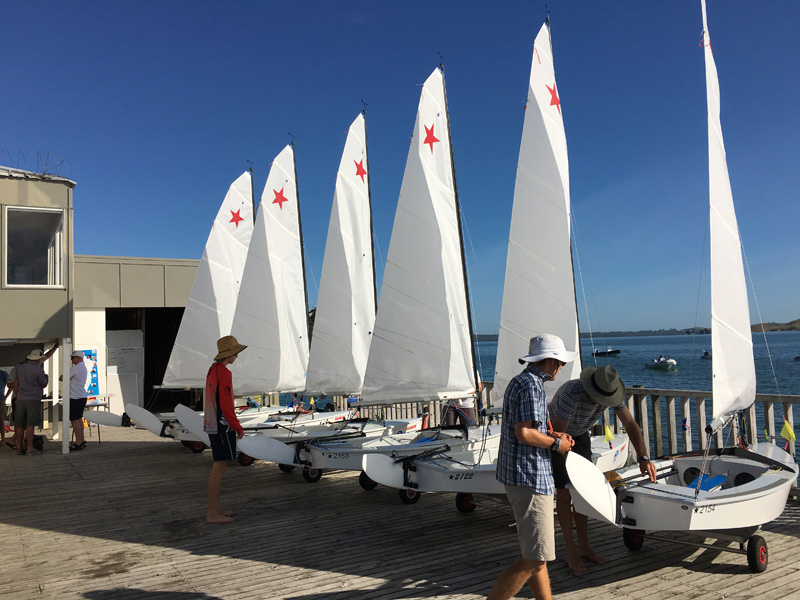 They're also seen as the home of the Starling.
The Starling was conceived and the design commissioned by former Glendowie commodore John Peet in the late 1960s as a boat suitable for youngsters who had grown out of the P-class but weren't ready to move into an adult class. The club now have a fleet of about 15-17 Starlings and have enjoyed some success at national level in the past but they have also lost talented sailors to other clubs.
"Every club struggles between the balance of having your kids being highly competitive and taking advantage of every opportunity and learning about what it's like to be in a club and part of the community," Manning said. "We have lost good sailors in the past, and that might continue, to other clubs who are perceived to have a more focused racing programme. By the same token, we have had a lot of success with our kids. It's a compromise."
It's not the only thing the club are grappling with. They are very mindful of their location, perched on piles above the Tamaki Estuary, and their vulnerability as the effects of climate change take hold.
They watched in alarm at what happened to Howick last summer during storms over the New Year period that coincided with king tides. They were lucky – waves pushed up floorboards and the club lost an important access ramp, but didn't breach.
It's why Manning and others in the club are keen to ensure they start planning for the future, and are keen to talk to other clubs in a similar predicament.
"There must be other clubs in the same boat as us," Manning said. "We need to face the fact we need to lift the club at some point and that's a long-term project. We need to start, get some fundraising going and need to work with the council to see what we can do.
"I don't think anyone wants to see the club gone so we need to be working on a plan. We know we will have to raise a lot of money. It's not urgent, but it will be one day, so we are better to be thinking about it."