Sailing is a liberating experiencing for many people who are blind or visually impaired but they can't do it without the help of sighted people and Blind Sailing New Zealand are looking for a handful of volunteers.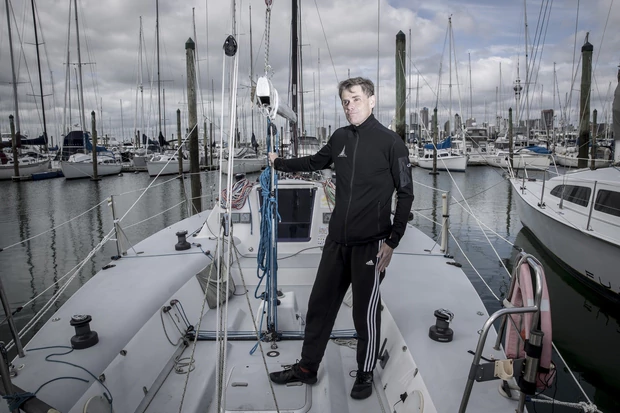 Blind Sailing New Zealand are planning a handful of have-a-go days, training sessions and racing on the Waitemata Harbour for blind and vision impaired sailors. The enjoyment and safety of everyone involved is dependent on support from sighted guides, and sighted sailors as crews, tacticians and safety afterguards.
Many blind sailors go on to compete in the biennial world championships, including Mark Mulcare who is a three-time world champion.
The competitive racing fleet sails Sonars and other similar-sized keelboats, and comprise two blind or visually impaired sailors on helm and mainsheet, and a sighted forward-hand - all under the verbal control of a sighted tactician who touches nothing.
Blind sailors are graded on their sight: B1 sailors are totally blind, those categorised B2 have some light perception and B3 individuals have about half the vision needed to be able to obtain a driver's licence. 
That means Blind Sailing New Zealand are looking for six qualifying sighted volunteers. 
"Sailing is proven to be a most liberating and satisfying activity for people who are blind or have low vision," Blind Sailing New Zealand chairman Dick Lancaster said. "From the learn-to-sail stage to recreational sailing, regular club racing in open company, to championship level, we are ever grateful to the sighted volunteers who help us enjoy the sport."
For anyone interested in becoming a blind sailing sighted volunteer in the Auckland area, email dicklancaster@farmside.co.nz