A team stacked full of New Zealand sailors won the offshore sailing world championships at The Hague last weekend.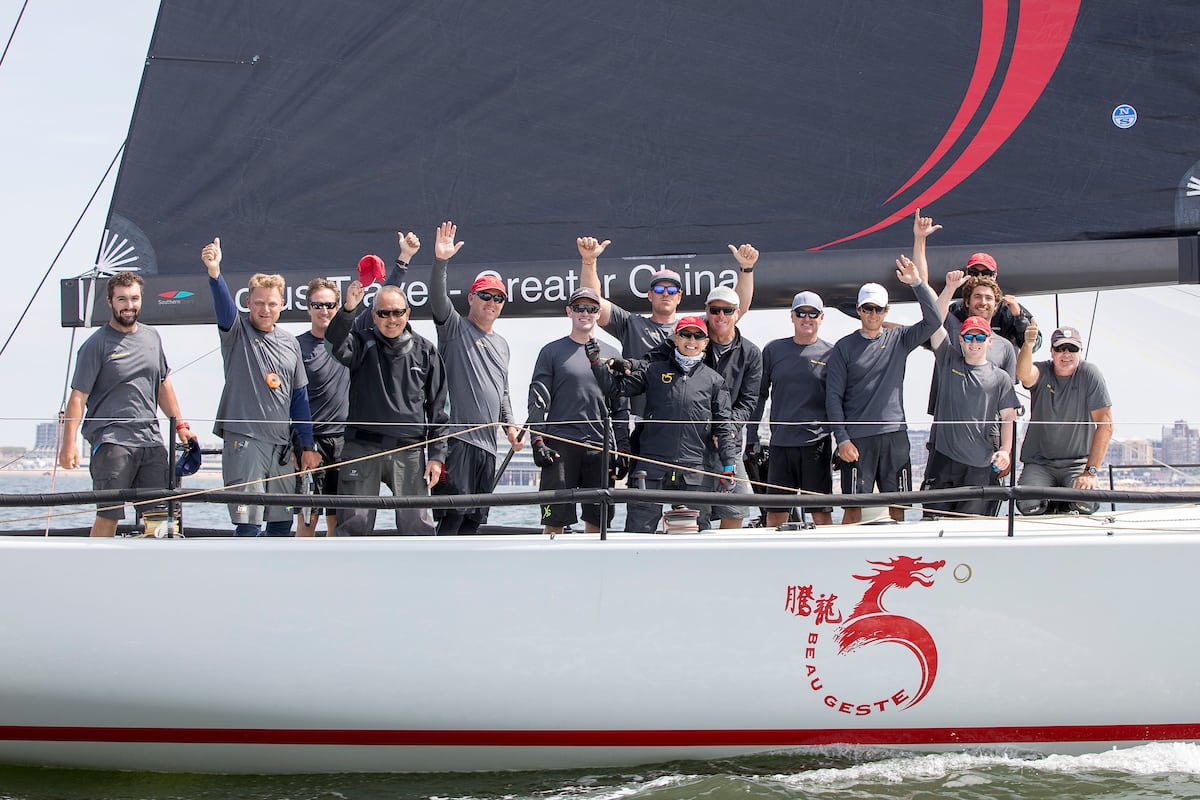 Karl Kwok's Pac 52 Beau Geste (Hong Kong) secured the class A title with a day to spare, finishing seven points ahead of Outsider (Germany) with another 19 points back to Van Uden (Netherlands) in third. They won six of the nine races and had the luxury of not having to compete the final race. 
The Beau Geste team was composed mostly of Kiwis and was led by project manager Gavin Brady. The team was: Jim Baxter, Nick Blackman, David Brooke, Chris Cowen, Matt Humphries, Matt Kelway, Patrick Kong, David Lenz, Spencer Loxton, Rob Salthouse, Dave Swete and Jim Williamson.
"Its been a thrilling week of racing here, and we are really pleased with the result," said Kwok, owner of Team Beau Geste. "The team has worked hard. We were really pushed by Tilmar and his crew [on Outsider], they gave us some great racing." 
Kwok is no stranger to racing in New Zealand and his trimaran Beau Geste was second in last year's Coastal Classic.
Results and standings from the offshore sailing world championships at The Hague last weekend:
1st: Team Beau Geste (Karl Kwok - HKG) 1 2 1 1 1 1 1.5 1 (10 DNC) 9.5 points
2nd: Outsider (Tilmar Hansen - GER) 2 4 (3) 2 2 2 1.5 2 1 - 16.5 pts
3rd: Van Uden (Gerdjan Poortman - NED) 3 6 5 3 (7) 5 3 3.5 7 - 35.5 pts
Full results here