Lloyd Perratt and Albert Stanley have been named as this year's recipients of the St John's Rotary scholarship. 
The scholarship aims to support two young, talented New Zealand sailors to attend their class youth world championship regattas, with $1000 for each sailor. Members of the NZL Sailing Foundation youth team who compete at the youth sailing world championships are ineligible because the scholarship is intended for the next tier of sailors.
The St John's Rotary Scholarship has been in operation since 1996 and past recipients include Olympians Jo Aleh, Josh Junior and Jason Saunders. Last year it was awarded to Seb Lardies and Scott McKenzie, who have finished fifth at the last two 29er world championships.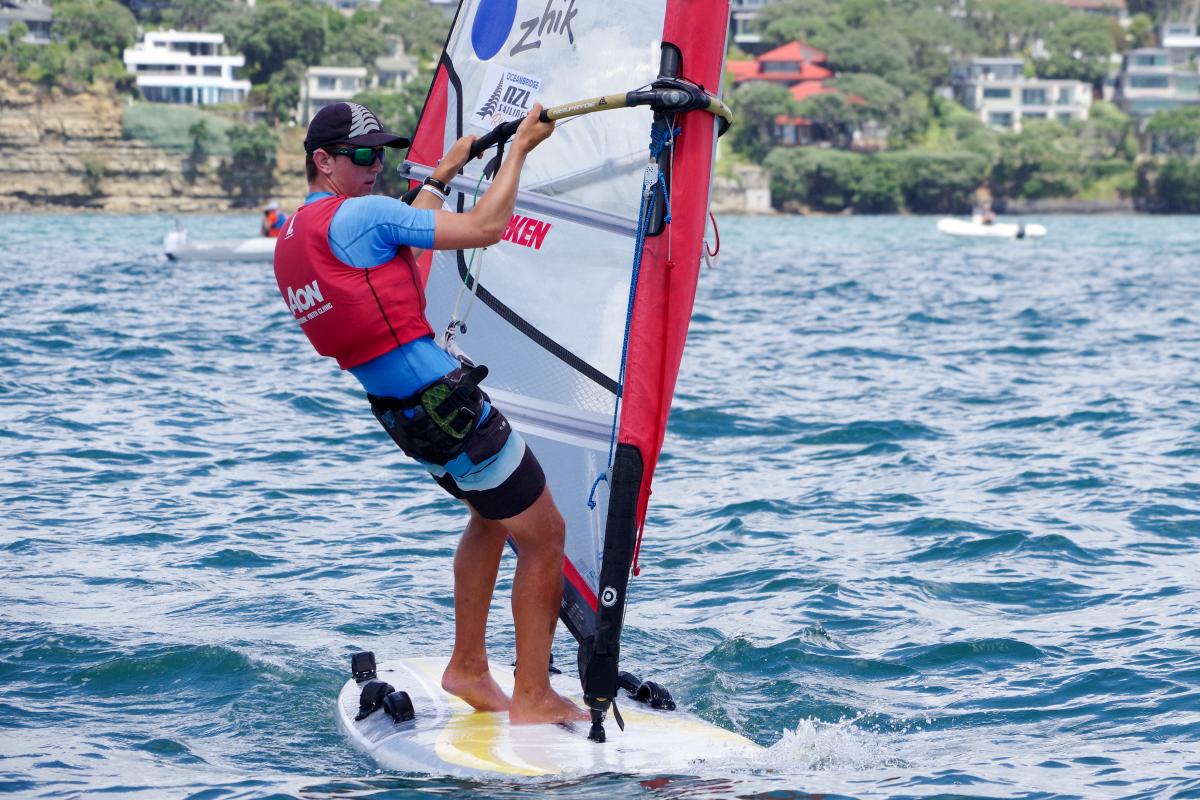 Perratt sails out of the Murrays Bay Sailing Club and was second in the RX:S 8.5 at the youth trials and third at the RS:X 8.5 national championships. The 17-year-old will compete at next month's RS:X youth world championships in Penmarch, France.
Stanley is an up-and-coming Laser Radial sailor who was second youth boy at both the Oceanbridge NZL Sailing Regatta and Laser Radial national championships. The 16-year-old from the Worser Bay Boating Club will compete at September's Laser Radial youth world championships in Kiel, Germany.
"The high standard of sailors who applied shows there's a good level of talent coming in behind the NZL Sailing Foundation youth team," Yachting New Zealand youth co-ordinator Stuart Thomas said.
Past Recipients
2017: Seb Lardies and Scott McKenzie (29er)
2016: Francesco Kayrouz and Oscar Gunn (29er)
2015: Finn Croft (RS:X) and George Gautrey (Laser Radial)
2014: Kate Stewart (420) and Taylor Balogh (420)
2011: Andrew McKenzie (Laser Radial)
2010: Nic Croft (Laser Radial)
2009: George Lane (Laser Radial)
2008: Jason Saunders (Laser)
2007: Matt Steven (Laser)
2006: Josh Junior (Laser)
2005: Matt Coutts (Laser)
2004: Aaron Hume-Merry (Laser) 
2003: Jane Macky (Laser Radial) 
2002: Jo Aleh (Laser Radial) 
2001: New Zealand Youth Team (Laser, Radial, 420, Mistral, Hobie) 
2000: Chris Kitchen (Laser) 
1999: James Wells (Board) 
1998: Alistair Gair (Laser) 
1997: Elliot Cree (Board) 
1996: Jayson Herbert (Laser)