The leaderboard in the Finn class at the World Cup Series final in Marseille is starting to take shape and New Zealand's Andy Maloney and Josh Junior are right in the hunt for the medals.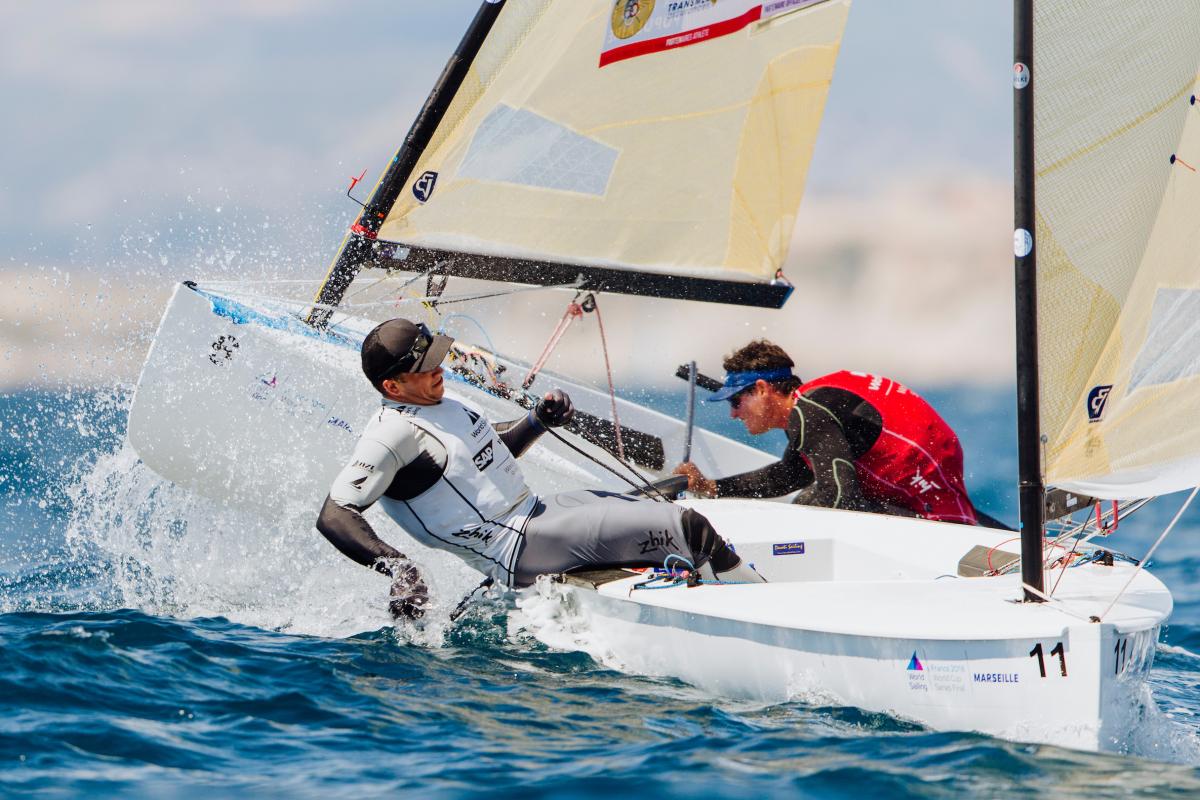 Maloney sailed consistently well overnight (NZ time), bagging his first win of the regatta and backing it up with a third and a fourth to move up to second overall. He's now level on points with Jorge Zarif of Brazil, who occupies top spot because he's won one more race than Maloney.  
Junior had started the day in second and was on track to at least stay there after a fourth and a second but lost some ground with a 10th in the final race of the day. He's now in fourth but level with Turkey's Alican Kaynar, who was the big mover of the day with two bullets and a second which lifted him from ninth to third.
The top five have established a bit of a buffer over the rest of the small fleet of only 13 boats but, with three races again tomorrow before Sunday night's double point top-10 medal race, the margin for error is slim.
Conditions are expected to be similar to what they had today, which was sunny skies and a sea breeze of 10-13 knots. It was a welcome change from the previous day when rain and light winds prevented any racing in Marseille.
"I was really happy with how things went today," Maloney said. "We're not so focused on results at this regatta [with the main aim to get race practice in ahead of August's sailing world championships] but it's good to know what you are doing is working. But with three more races tomorrow, I'm sure things will shake up some more.
"I was just trying to focus on getting good starts today and sailing solid tactically up the first beat. I did that pretty well today. I sailed pretty smart upwind and played the shifts well but I probably let myself down on the downwinds.
"With three more races tomorrow, I'll look to get off the start line cleanly. You can't really focus on others too much. Maybe on the second beat you can keep an eye on them and if you get a chance to send them the wrong way then you do that. There's not too much of that until the medal race."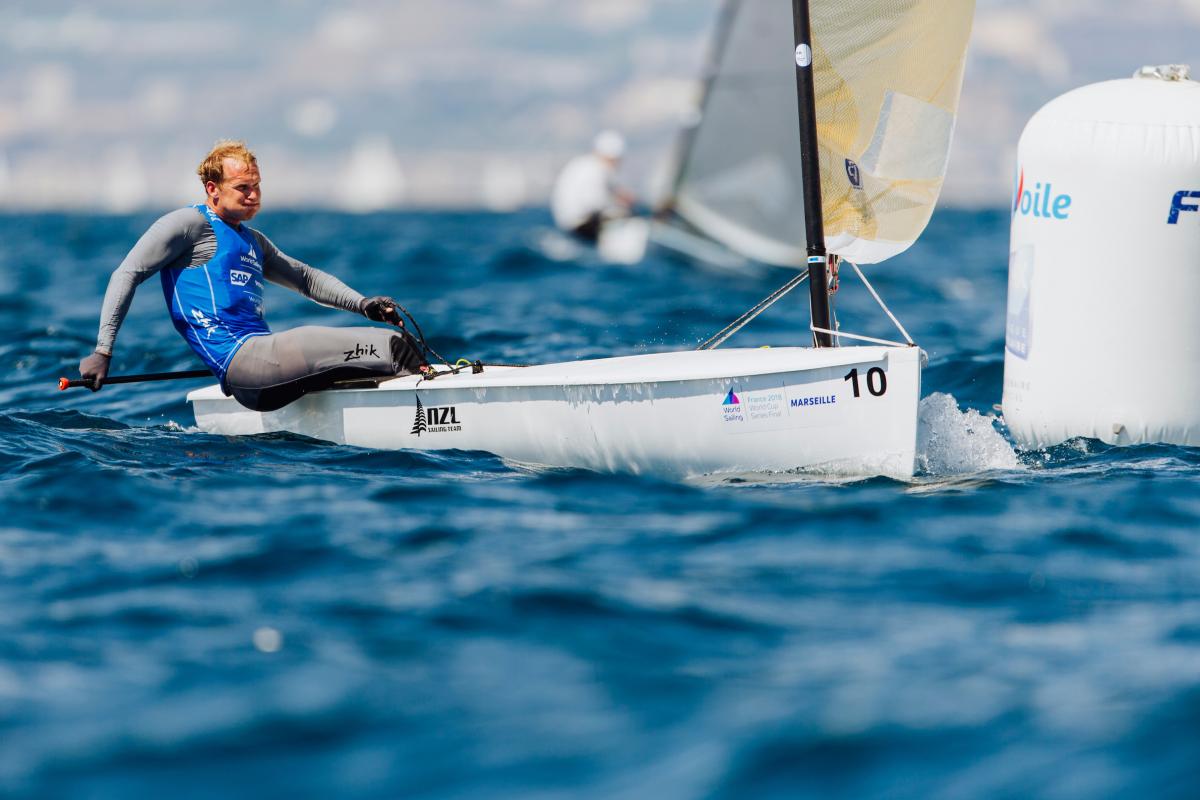 Maloney and Junior are the only New Zealand sailors competing at the World Cup Series final, but there will be a big contingent at the upcoming Kiel Week as preparations for the world championships gather pace.
Results and standings after the fourth day of the World Cup Series final in Marseille overnight (NZ time):
Finn (13 boats)
1st: Jorge Zarif (BRA) 1 (7) 1 7 5 5 2 - 21 points
2nd: Andy Maloney (NZL) (7) 3 5 5 1 3 4 - 21 pts
3rd Alican Kaynar (TUR) 5 2 (14 UFD) 13 2 1 1 - 25 pts 
4th: Josh Junior (NZL) 2 5 2 (10) 4 2 10 - 25 pts
Full results can be found here.