You might think Sam Bullock wished he was 10 years younger, but it's not the case.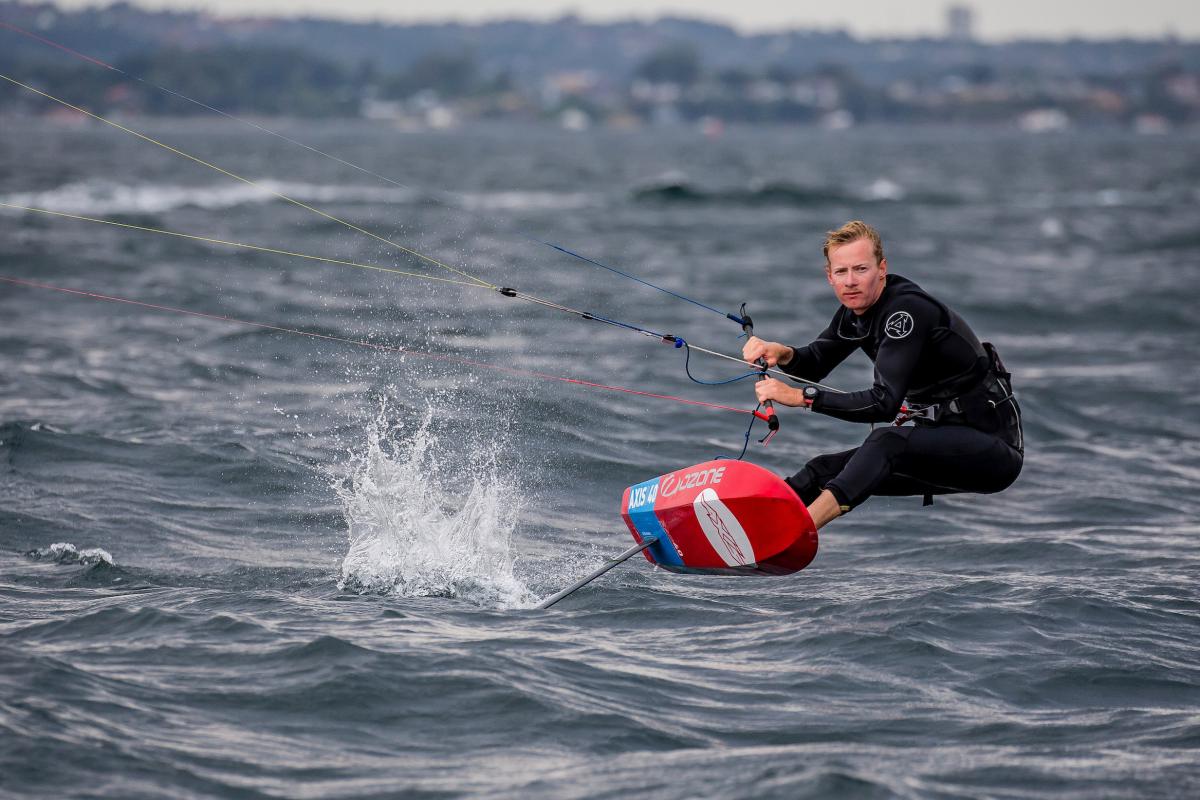 At 26, he's not exactly ancient, but the opportunities available to Bullock could open up considerably following news kiteboarding will be included on the OIympic programme in 2024. 
"I'll be 32. It's still pretty young, I think," he said. "I don't wish I was 10 years younger. Not at all. It has been so much fun being a pioneer of the sport, especially in New Zealand. It's been a cool journey."
The aim now is to be in Paris in 2024 but there's still plenty to of decisions to be made before then, not least of all on the format and equipment that will be used. World Sailing won't decide until November what this will look like and it will then need to be ratified by the International Olympic Committee.
Kiteboarding was previously included on the programme for the 2016 Rio Olympics, only for it to be dropped, but there's a much stronger commitment to it this time around, with World Sailing recognising the importance of trying to appeal to a wider audience.
Bullock thinks racing will be done on hydrofoils, as it is now, because nothing else presently exists in a competitive environment. The sport is still in a state of flux but the two-time national champion has noticed the excitement around the kiteboarding scene has been palpable since World Sailing's recent announcement and he anticipates significant growth in the sport.
It's part of the reason why he isn't taking anything for granted, even though he's dominated the local racing scene for the past couple of years and was among the top 10 at last year's Hydrofoil Pro Tour event in San Francisco when he won prizemoney for the first time in his sailing career. 
"The people right at the front of the racing scene have been hoping this would happen for many years," he said. "Being Olympic is a huge drawcard for everyone.
"I don't think [the current kiteboarding scene in New Zealand is] very representative of what it's going to look like in six years' time. I expect there's going to be a huge number of new people. I have been kiting for just over three years so it's half the time until we have until the 2024 Olympics. Anyone has the opportunity to get better than me in that time. They just have to be willing to put in the time and effort."
Bullock is presently in Aarhus competing at the sailing world championships - kiteboarding has been included on the programme for the first time - and he's targeting a top-15 finish. He was 18th at the last kiteboarding world championships.
Bullock originally had Olympic aspirations in dinghies, having finished seventh at the 2010 420 world championships and second in the 29er at the 2010 youth sailing world championships. He had even been campaigning in a 49er with Ben Goodwin as recently at 2014 when the money ran out.
"That went on hold so I finished off my university degree and saw kiteboarding as a fun thing to do so just started doing that. I then saw a few riding foil boards and thought that looked fun so I got one of those. I just loved it. I found a few competitions around the world and started doing alright.
"I'm just addicted to it. It's so much fun when you start. Every waking hour I'm looking outside to see if the trees are rustling around and whether you can get on the water. I go at every opportunity.
"There's no way I would go back to sailing. I have had a few friends try to drag me along to do some keelboat sailing and jump in for a nationals or something. I'm just not interested. Once you experience that speed, everything else feels slow. We're the fastest thing on the water other than an America's Cup boat, so that's a big drawcard."
He proved that against some of the quickest boats around when the world saw him honking past a couple of Volvo Ocean Race boats when they left Auckland earlier this year on the leg to Itajai. He also beat both Frank Racing and Beau Geste to Tiritiri Matangi "by a considerable amount" during last year's Coastal Classic. Bullock is now planning on doing the entire Coastal Classic in 2018 if he can find a support boat.
He agrees his background in sailing is an advantage over those who have only really kiteboarded, particularly his appreciation for the nuances of racing, and Yachting New Zealand high performance manager Ian Stewart can see others following the same pathway. 
"We're very interested in what Sam and others are doing in the sport and it's an exciting development," Stewart said. "We need a clearer picture for a long-term strategy because we're keen to start planning and hopefully we can be nimble."