Josh Junior and Andy Maloney are in the mix after the first day of the World Cup Series final in Marseille overnight (NZ time).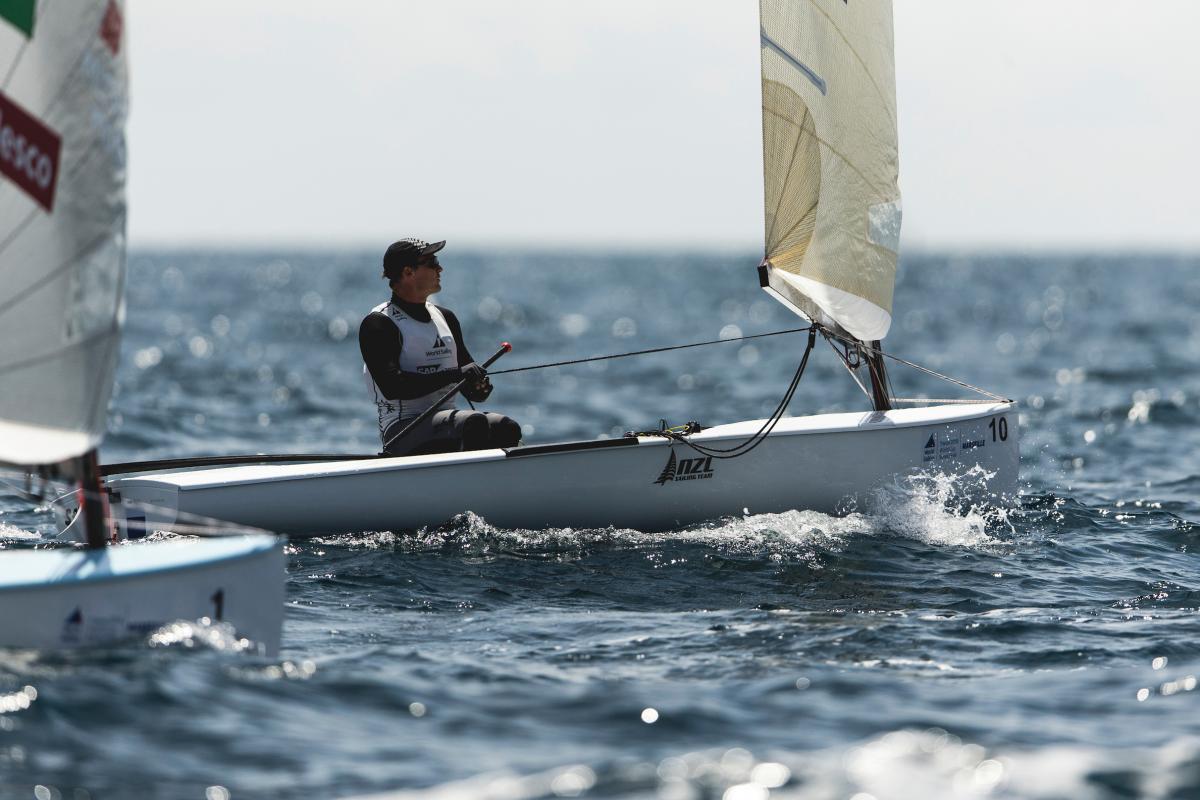 Junior is third after two races on the opening day, recording a second and fifth, and Maloney is three points behind in fifth after banking a seventh and third.
Many of the world's top sailors have opted to skip the event in France, preferring to focus on the upcoming Kiel Week which will have much larger fleets as they ramp up their preparations for August's sailing world championships in Aarhus. 
It has meant a small New Zealand contingent, even though Sam Meech would have gone in as joint top qualifier with Olympic champion Tom Burton in the Laser after a series of very good results across the three World Cup regattas and Paul Snow-Hansen and Dan Willcox were also top qualifiers in the men's 470.
A small fleet of only 13 Finns has assembled at the venue that will be used for the 2024 Paris Olympics but it is one of the more competitive in the regatta with the likes of Jorge Zarif (Brazil), who won gold in Hyères, Alican Kaynar (Turkey), who dominated the leaderboard in Miami and Hyères before dropping to bronze after the medal races in both rounds and 2012 London Olympic medallist Jonathan Lobert (France).
Junior and Maloney will be looking to upstage them all but the regatta also represents good race experience after being out of Olympic class sailing for so long because of their America's Cup commitments.
"We both had decent opening days," Maloney said. "We are here to get some more proper racing under our belts, so we can work on a few areas that we were weak in during our first few events this year. It's all in preparation for the world champs in a couple of months' time.
"Our fleet here is small but competitive, so it was really close racing around the whole track today and great practice. We're looking forward to the rest of the event and continuing to improve."
Croatia's Nenad Bugarin took an early lead in the Finn after a small delay to racing as they waited for the 13-15 knots southerly to build, and is two points ahead of Kaynar and Junior. 
Results and standings after the first day of the World Cup Series final in Marseille overnight (NZ time):
Finn (13 boats)
1st: Nenad Bugarin (CRO) 4 1 - 5 points
2nd: Alican Kaynar (TUR) 5 2 - 7 pts
3rd: Josh Junior (NZL) 2 5 - 7 pts
5th: Andy Maloney (NZL) 7 3 - 10 pts
Full results can be found here.