Josh Junior and Andy Maloney continued their good run at the World Cup Series final in Marseille overnight (NZ time) with the pair sitting inside the top four after two days of racing.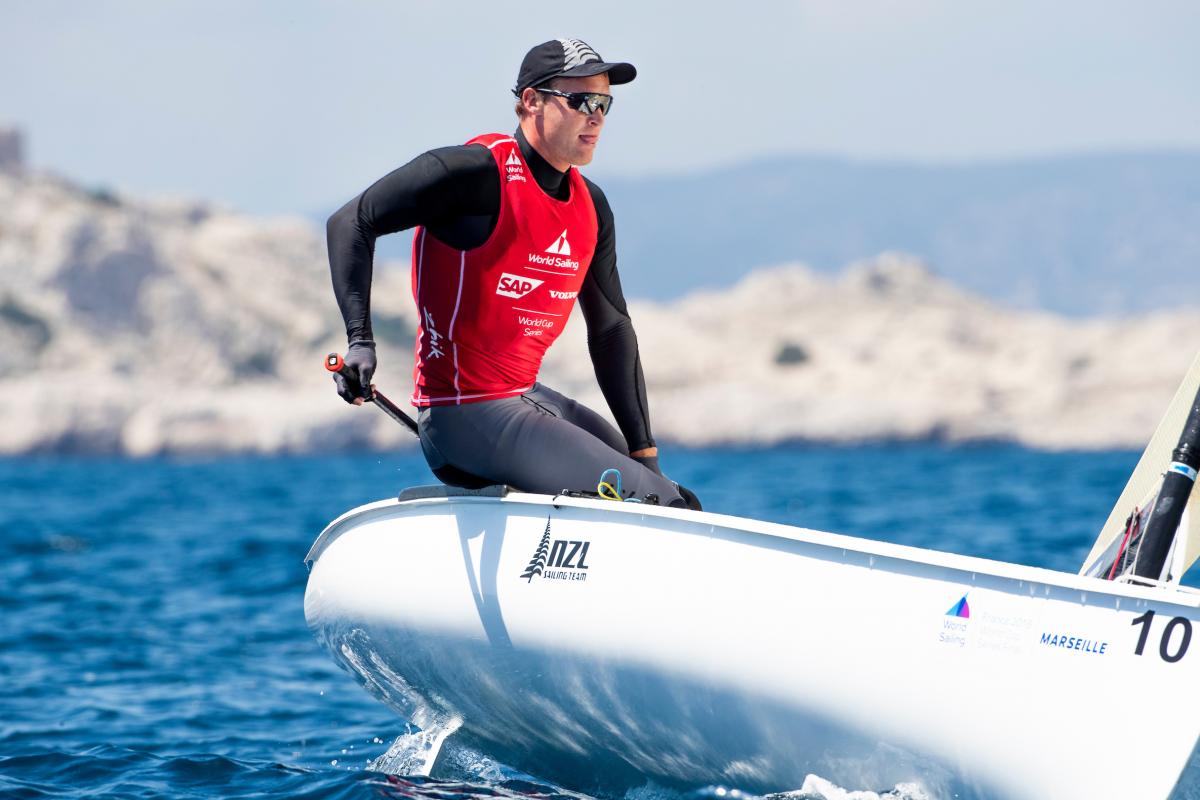 Junior is second but level with leader Jorge Zarif (Brazil) on nine points after a second and a 10th - his discard - with Maloney four points back in fourth following a pair of fifths on day two.
But with only 13 boats in the Finn fleet, only 11 points separate the top 11 sailors. It means mistakes are magnified, highlighted by the fact Turkey's Alican Kaynar, who started the day in second and is among the favourites, plummeted to ninth overall on the back of a disqualification and a 13th.
"It's great to be in second place overall, however, there is a lot of racing to come," Junior said. "I am doing some things really well but I'm still making some mistakes. Hopefully I can build on this as the week goes on.
"I had one good race today, one not so good. It ended up being a very left-hand track due to the wind bending and accelerating around the big hills on the top left of the course. The start line was also very favoured to the left. I was probably too conservative with my starts and, from there, struggled to get left which made life difficult."
Junior and Maloney are the only New Zealanders competing in Marseille as they look to get more race practice ahead of August's sailing world championships in Aarhus. They have both made a successful return to Olympic class sailing after helping Emirates Team New Zealand win the America's Cup, with Junior fourth at the Finn Europeans and Maloney third at the Princess Sofia regatta in Palma.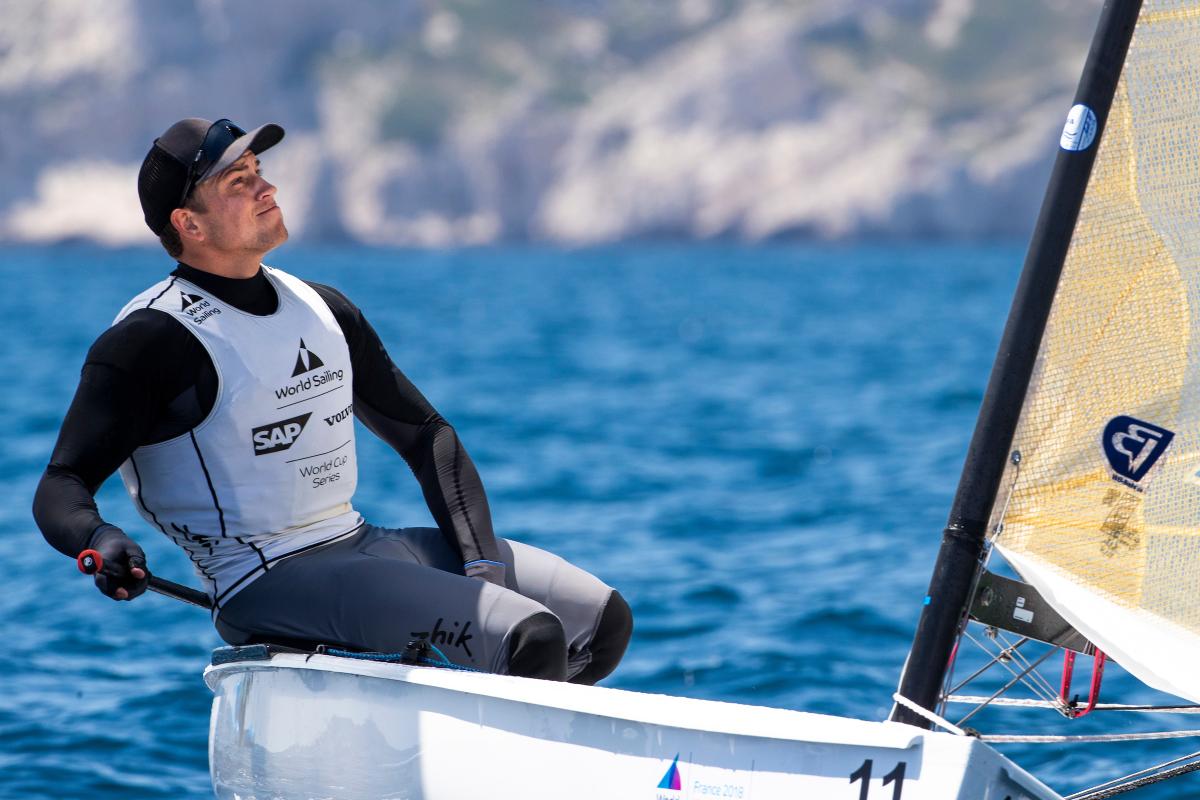 "We are really enjoying the opportunity to get some good quality racing in," Junior said. "Although the fleet is small, it is full of very good sailors, where you can find yourself stuck at the back very easily."
Today's racing was in light winds of 7-11 knots but the forecast is for more wind tomorrow, which could make it more of a physical contest.
Results and standings after the second day of the World Cup Series final in Marseille overnight (NZ time):
Finn (13 boats)
1st: Jorge Zarif (BRA) 1 (7) 1 7 - 9 points
2nd: Josh Junior (NZL) 2 5 2 (10) - 9 pts
3rd Jonathan Lobert (FRA) 6 4 (7) 1 - 11 pts
4th: Andy Maloney (NZL) (7) 3 5 5 - 13 pts
Full results can be found here.