It's not often that you can get more than 130 people from 76 yacht clubs from around the country together which is one of the reasons why the biennial Commodores Conference was such an overwhelming success on Saturday.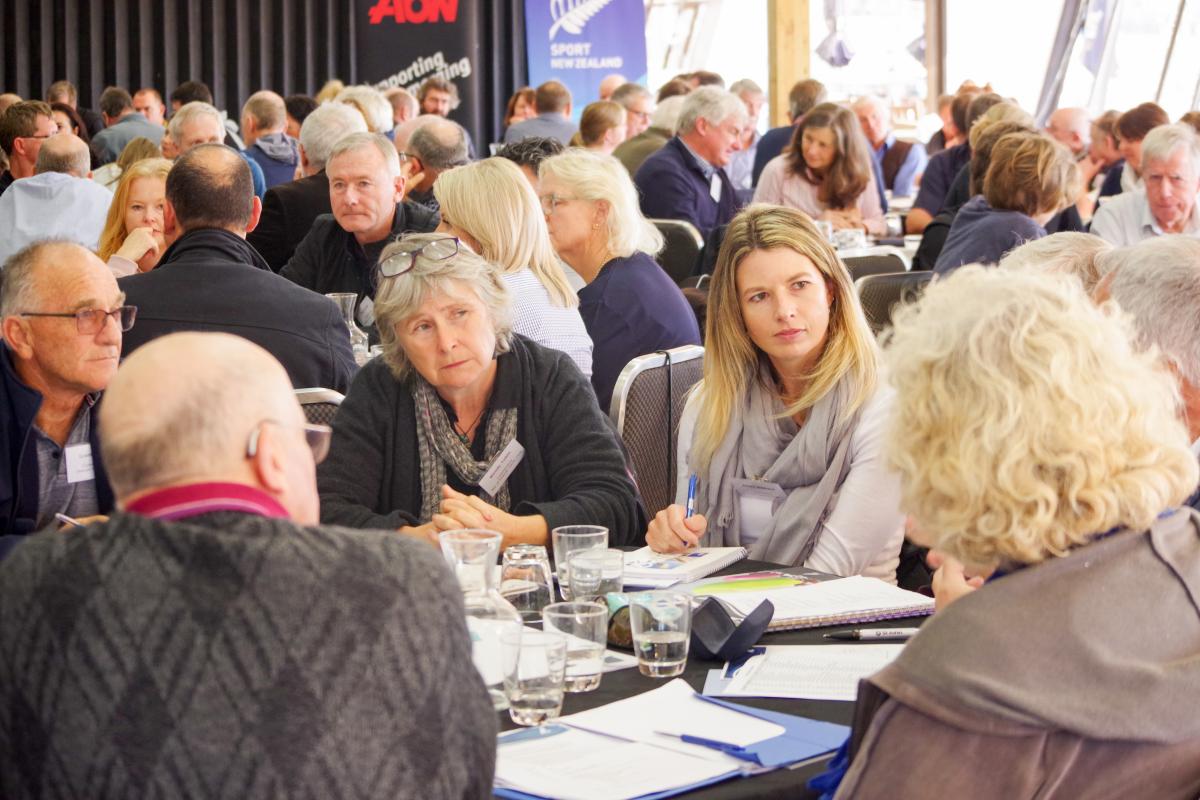 A number of topics were traversed at the day-long gathering at the Buckland Beach Yacht Club, from funding and fees to environmental responsibility and regional support officers. All 109 clubs were invited to send at least one member to the conference, and there were also a number of club managers and young leaders in attendance.
"It was a really valuable day and it was great to get so much positive feedback afterwards," Yachting New Zealand chief executive David Abercrombie said. "There was some really informative and constructive discussions and sharing of ideas and the feedback from the club manager's segment was extremely favourable. 
"It was great to see so many like-minded people from around the country together and I was particularly encouraged to see so many young club leaders and women involved in running clubs. We really encourage everyone who attended to go back and share what they learned over the weekend with their members."
One of the major topics centred on how clubs can be more successful in increasing their revenue through grants and sponsorship as part of a wider discussion on the funding landscape. Aktive Auckland Sport and Recreation sector development manager David Parker spoke about the opportunities through Kiwisport and regional sports trusts and Sport New Zealand head of government strategic relations Dave Adams delved into the funding picture, relevant legislation and key considerations when applying.
Their notes, along with the majority of those shared on the day, will be shared with clubs for them to refer to and get ideas from in the future. These will be sent out with a short survey for clubs to feed back to Yachting New Zealand on the conference and what can be done to add more value in future.
Yachting New Zealand are in the process of developing an environmental sustainability strategy and chief operating officer Andrew Clouston took attendees through that and some of the ways clubs will be encouraged to help protect and enhance the environment. The strategy is due to go to Yachting New Zealand's board for ratifying on June 28. 
"We look forward to working with clubs to establish an environmental qual mark," Abercrombie said. "Sailing and boating has such a connection with the environment and this is one area where we can all make a big difference."
The next major gathering will be October's annual general meeting in Dunedin.