Stu Bannatyne is known as a few things, including King of the Southern Ocean, but can now add the title as the most successful sailor in Volvo Ocean Race history.
Not that he's likely to go around crowing about that because he's one of the most understated yet highly-rated offshore sailors in the world. In fact, he's probably the most successful New Zealand sailor most Kiwis have never heard of and even this week his feats went largely unnoticed.
Most offshore racers go through their life without winning the Volvo Ocean Race. Take Bouwe Bekking, the 55-year-old Dutch skipper of Brunel who has twice finished runner up in eight attempts over the last 30 years and was third in the latest edition.
Bannatyne has also been around the world eight times and this week the 47-year-old Kiwi won his fourth title when his Dongfeng Race Team edged Mapfre and Brunel in a nailbiting finish. This year's victory came 25 years after his first when he sailed on Grant Dalton's maxi New Zealand Endeavour and he also tasted success with Illbruck Challenge (2001–02) and Ericsson 4 (2008–09).
"It's pretty satisfying," Bannatyne says of winning a record fourth title. "I count myself lucky to be part of four winning teams. It's a total team effort to be able to win this race, from the shore team and sailing team to the families as well. It's a tough race to win and takes all the pieces of the puzzle to come together. I just played my part and I'm very happy to make a positive contribution."
Bannatyne does a little more than that, and it's why he's known as the King of the Southern Ocean.
He's regarded as one of the world's best heavy-weather helmsmen and is in his element in the Roaring Forties, Furious Fifties and Screaming Sixties where boats confront waves the size of apartment blocks and strong, cold winds blow for days on end. Fast downwind sailing with no bottom marks to worry about is what he loves best. And dreads the most.
"Out in the ocean is where you get the best and most enjoyable sailing you can do," he says. "It is also the worst but the human brain seems to be wired a bit strangely because you tend to forget the bad times pretty quickly and you're left with only the good memories. So I keep coming back for more."
It's why he's not ruling out a ninth campaign, although he won't make any decisions until he knows what class of boat and route the race will take, and why he will return to the sea in little more than a weeks' time for the Pacific Cup, a 2070 nautical mile race from San Francisco to Hawaii.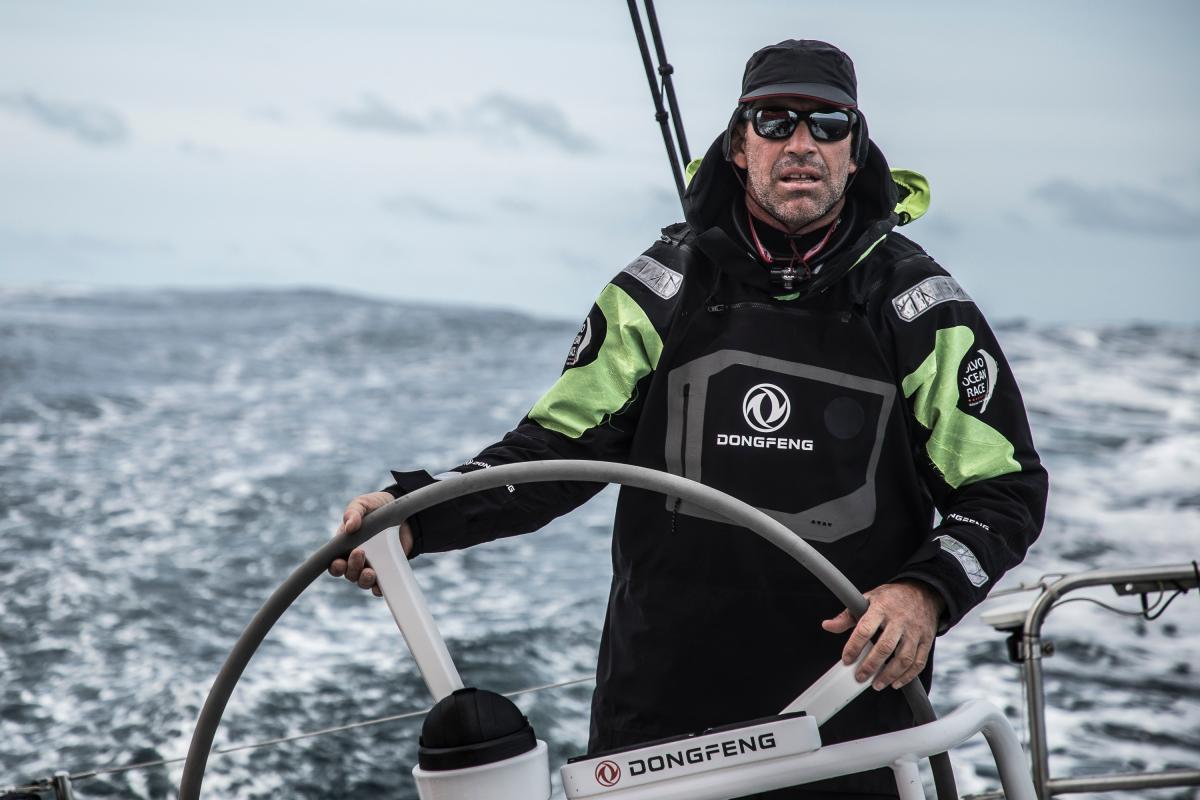 It would be scary to work out how many sailing miles Bannatyne has on the clock because, on top of his eight round-the-world races, he's also completed nine Fastnet Races, three Transpacs from California to Hawaii and 11 Sydney to Hobart races. He's also just as likely to be seen racing in local regattas like Bay Week or the Coastal Classic.
Bannatyne's initial ambition was to make it as an Olympic-class sailor. He was a youth world champion in the Laser and sailed the Finn in an era when Olympic campaigns were largely self-funded and both John Cutler (1988) and Craig Monk (1992) won bronze medals for New Zealand.
Dalton gave Bannatyne a chance in the 1993 Whitbread Round the World Race, as it was known then, despite his lack of offshore sailing experience. It came during a transition period as sailors evolved from amateurs to professionals and when teams started picking the best sailors and worried about things like cooking and sail making later. It was all about making the boat go fast all of the time.
That has been taken to a new level with one-design boats and was evidenced by how close the last edition of the race was. It was remarkable how many legs came down to minutes and seconds rather than hours or days, even in the most testing of conditions.
It's attracted a new generation of Kiwis, with the likes of Peter Burling, Blair Tuke, Bianca Cook and Brad Farrand recently completing their first, and it's seen the chatter about a New Zealand boat taking part in the next edition become more strident.
"It would be awesome to have an all New Zealand boat in this race again," says Bannatyne, who was involved in the last campaign with Camper in 2011-12. "I could imagine if it was an all-Kiwi boat it would be a very formidable team."
It might even be enough to draw Bannatyne back for a tilt at a fifth title.