Paremata Boating Club don't tend to need to do much advertising - the sight of 30 yachts out racing in Porirua harbour on a Friday evening seems to do the trick.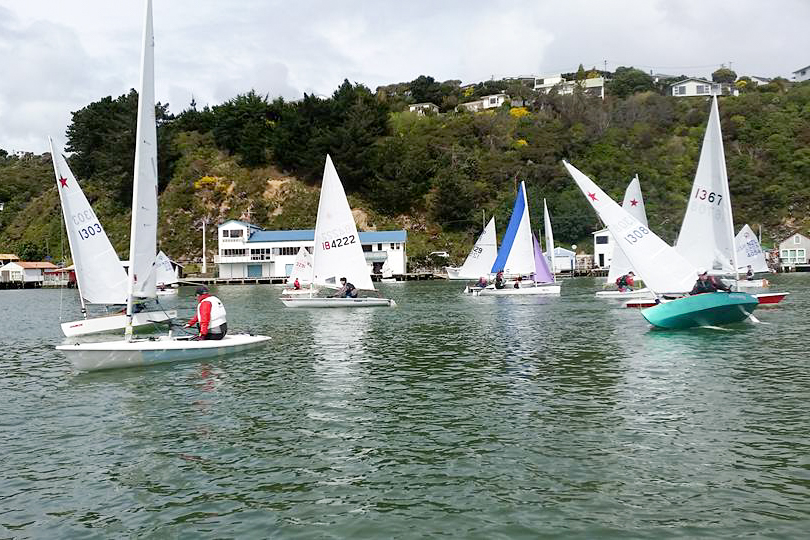 Commodore Chris McCarthy is pleasantly surprised at the number of people who enquire about learning to sail after seeing the boats out during their Friday night commute up the Wellington coast. It is just one byproduct of a decision made a couple of years ago to help reinvigorate the club.
Paremata have gone through a number of phases in their evolution and, crucially, been able to identify when they need to make changes.
They were once seen as one of the pre-eminent senior racing clubs in the area but the number of juniors sailing had dropped away, so more of an accent was put on development in the early 2000s. This was a success, but a couple of years ago they recognised the need to attract more adult sailors because the picture had turned full circle.
"We now plan to grow our senior fleet so we're not just a kids club," said McCarthy, who learned to sail a P-Class at the club in the 1970s before returning as a senior sailor in 2001. "We've got to various points where we've needed to try different things, but we try to build on what has been done previously in general to keep developing and extending programmes that have been well developed.
"We are relatively small and we're not sharing resources like a pool or a sports field so we can be nimble and try different things. It means we can change things quite easily but we've also let people know we can change it again if there is a problem."
It saw them switch from Sunday morning to Sunday afternoon sailing to make it easier for families to take part and also introduce a Friday night club night a couple of years ago that has been hugely popular.
"It's almost like a traditional Friday night youth group or social night in the hall," McCarthy said. "Fish and chips is part of it for those who want it and a lot of the parents enjoy it as a way to wind down after a working week. Watching sailors of all ages come together on Friday night is a very nice thing to see."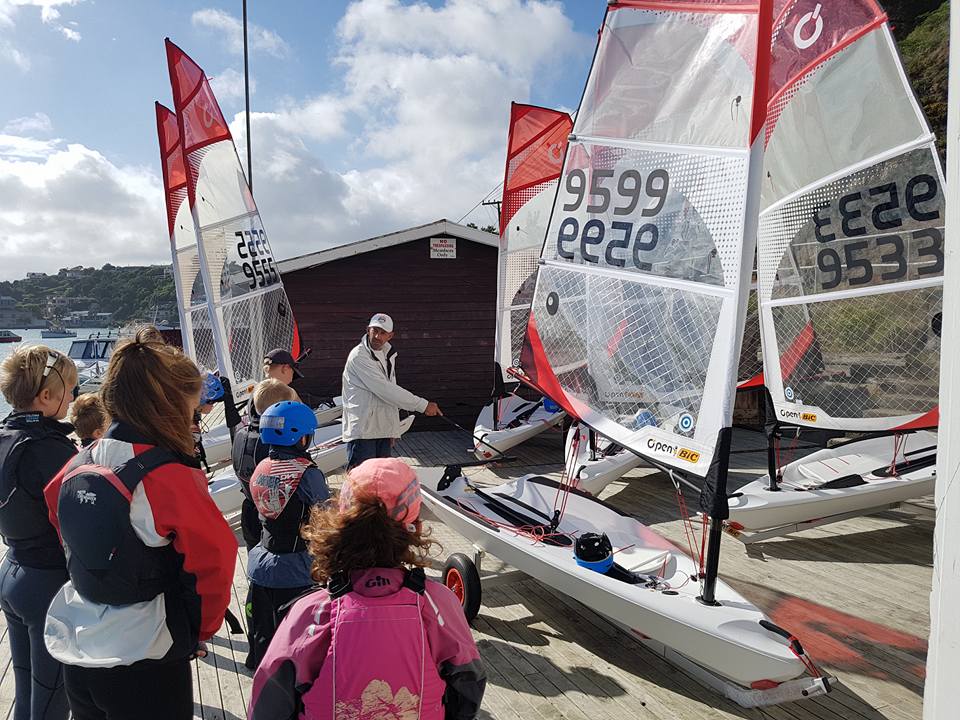 It now means the club have about 140 members, 80 of whom are sailors, which represents steady growth. McCarthy would love to see that number rise to about 200 (with 120 sailing members) and recently purchased six O'pen Bics as a way to keep more children engaged.
The Optimist is still the learn to sail boat of choice and Starlings are still popular but the Bic offers something different and give youngsters a taste of what's to come. The club also have a couple of Topaz and some Sunbursts, which are used to introduce youngsters into two-handed boats and are also used for adult learn to sail courses.
It's in adult sailing McCarthy sees the most potential for growth and it is one of their main objectives for next season. They introduced a programme towards the end of last season, which is an eight-hour Yachting New Zealand level one course. The difference, though, is that it's not done in big groups but on a one-on-one basis at a time convenient to the person learning.
"We've got quite a long list of people interested," McCarthy said. "There's been more interest since the America's Cup but we also get a number who ring up saying they saw us out sailing on Sunday afternoon or Friday night and are interested in learning. We often get 30 boats out on the water at rush hour on Friday nights."
Clearly it beats sitting in traffic.