The title at the 29er national championships was decided by the narrowest of margins at the weekend with the top Australian team beating Seb Lardies and Scott McKenzie on countback.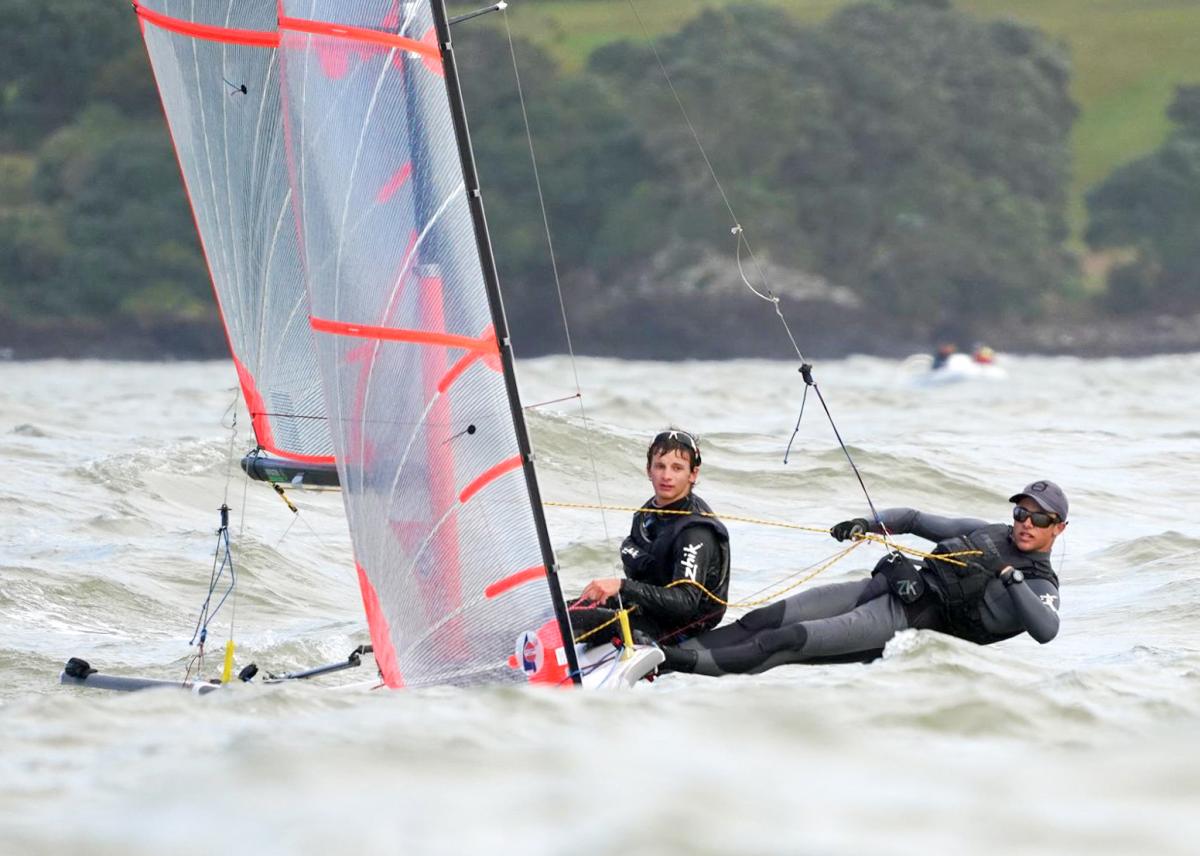 Lardies and McKenzie went into the final race sailed off the Bay of Island Yacht Club with a one-point lead but finished second behind the Australian pairing of Archie Cropley and Max Paul, who won on countback by virtue of more race wins. Henry Larkings and Miles Davey, also of Australia, were third, six points behind the winners.
Sophia Fyfe and Alice Haslett, who are in the NZL Sailing Foundation youth team that will compete at next month's youth sailing world championships in the United States, were the top female combination and 11th overall in the 23-boat fleet.
Lardies and McKenzie will also be representing New Zealand at the youth worlds, following on from their eighth placing at last year's event in China, so it was valuable experience to match up against the top Australian crew.
"It all came down to that last race and it was an incredibly tight race," Yachting New Zealand youth coach Matt Thomas said. "It was awesome to have the top two Aussie crews come over and it was a great way for Seb and Scott to start their buildup to the youth worlds with such competitive racing against some of the best 29er teams in the world. They have made some good improvements and are tracking well.
"There were a lot of good performances from the New Zealand sailors, with five different crews collecting bullets [for race wins] in the seven races. It's good to see that next group of New Zealand sailors coming through."
The three-day regatta was reduced to two after strong winds and big swells blew through the Bay of Islands on the opening day on Saturday. Light winds of 5-8 knots blew through the course on Sunday along with 4m swells and Monday saw the best of the conditions with 12-20 knots.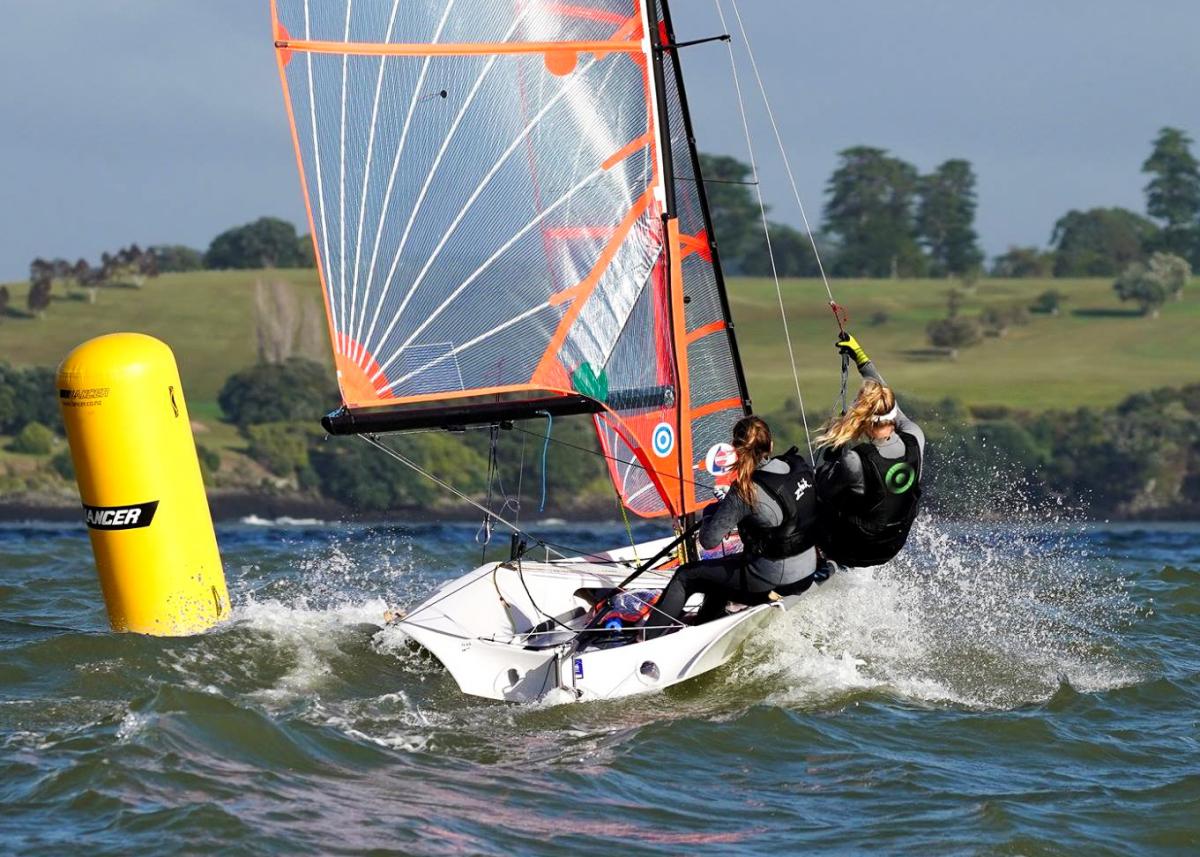 Fyfe and Haslett picked up three top-10 finishes to fend off the challenge of locals Helena Sanderson and Carrington Brady, who were only six points behind and the second girl's crew.
"Sophia and Alice are continuing their development towards gaining more experience at the youth worlds," said Thomas, who was encouraged by the number of girls in the fleet, with four all-girls combinations and two mixed boats.
Results and standings from the 29er national championships sailed at the Bay of Islands Yacht Club last weekend:
Boy's 29er
1st: Archie Cropley / Max Paul (Middle Harbour Yacht Club) 5 (10) 5 1 2 2 1 - 16 points
2nd: Seb Lardies / Scott McKenzie (Kohimarama Yacht Club) 1 4 3 2 (6) 4 2 - 16 pts
3rd: Henry Larkings / Miles Davey (Woolhara Sailing Club) 3 (11) 10 4 1 1 3 - 22 pts
Girl's 29er
1st: Sophia Fyfe / Alice Haslett (Wakatere Boating Club) 11 7 8 13 12 (14) 9 - 60 pts
2nd: Helena Sanderson / Carrington Brady (Bay of Islands Yacht Club) 10 5 7 15 16 13 (24 DNF) - 66 pts
3rd: Ella Gladwell / Flora van Waldow (Wakatere Boating Club) 19 20 (24 DNF) 24 DNC 24 DNC 24 DNC - 135 pts
Full results can be found here.