Two teams have been awarded Yachting New Zealand Youth Scholarships to help them in their quest to win medals at world championships events this year.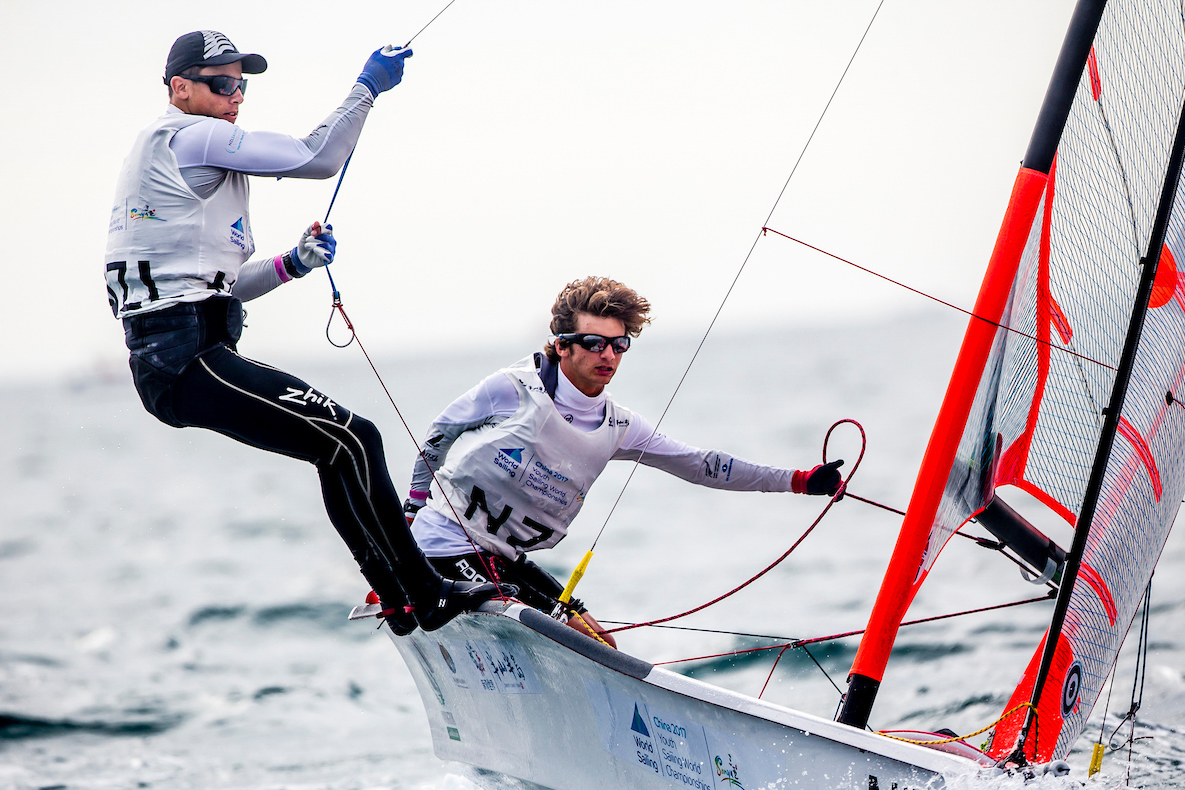 Yachting New Zealand set up the new scholarship recently to help two individuals or two teams travel to big events. Seb Lardies and Scott McKenzie (boy's 29er) and Cara Higinbottom and Alice Floyd (girl's 420) were chosen out of a strong list of applicants and each team will receive $2500.
Lardies and McKenzie were eighth at last year's youth sailing world championships in China and are looking to improve on that when they compete in the 2018 youth worlds in the US in July. 
Higinbottom and Floyd easily won the girl's title at the 420 national championships in March, and were fifth overall, which helped the Christchurch pair secure selection for the youth sailing world championships. 
"This is a great opportunity to give our top youth sailors some additional support in their preparations for the youth worlds," Yachting New Zealand youth co-ordinator Stu Thomas said. "Seb and Scott have proven results and Cara and Alice the added cost of getting to Auckland for training.
"It was a tough job for the selectors to settle on two teams because there were a number of quality applicants."