Life can be unpredictable at times - scarily so - but the team at PredictWind have taken a lot of the guesswork out for yachties and boaties when it comes to wind forecasting.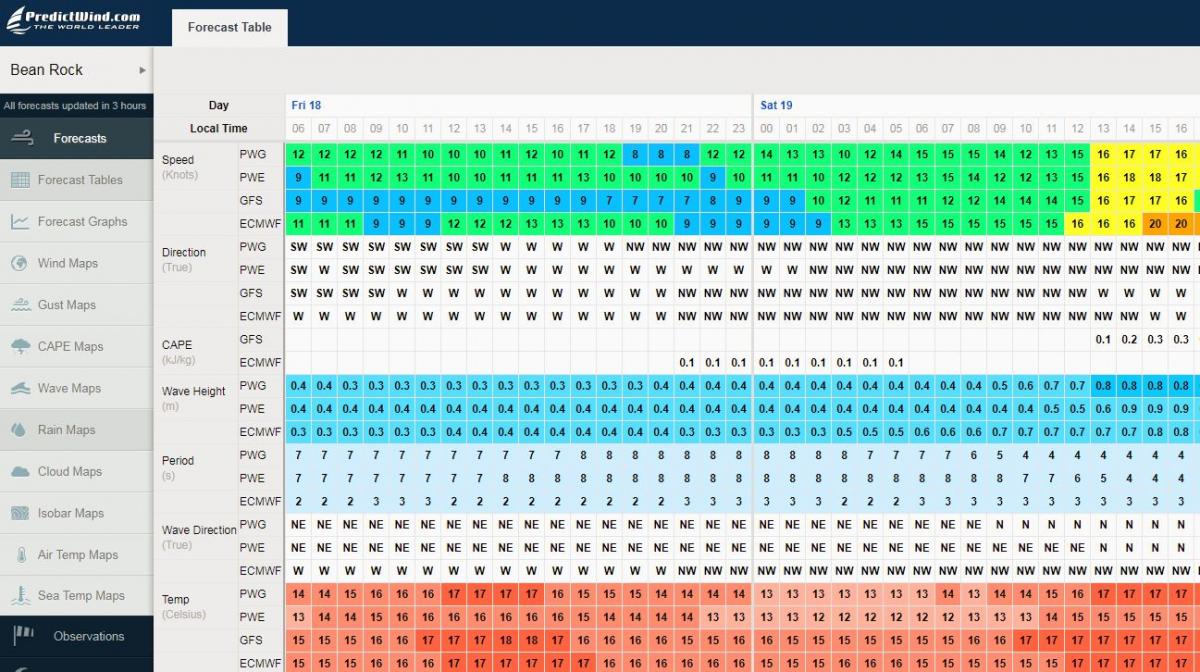 Their accuracy is impressive - 85 percent - and it's why they have more than 300,000 subscribers around the world.
It's not only useful for racing sailors who want to know what the wind is going to do in a race but also criuisers and offshore sailors who can then make informed decisions.
Yachting New Zealand are pleased to have entered into a partnership with PredictWind, who are our preferred weather provider.
"It's great to have a local provider with such an enormous international reach partner with Yachting New Zealand," Yachting New Zealand chief executive David Abercrombie said. "The accuracy and dedication that Jon and his team put into forecasting makes the world a safer place for cruising and enhances the performance of our racing sailors."
The PredictWind story is one borne out of opportunity. Former Olympian and America's Cup navigator Jon Bilger was the head of the weather team for Alinghi from 2003 through to 2009, and near the end of his tenure he had already started PredictWind.
"Sailing friends around the world kept sending requests for weather forecasts for regattas and events, so we'd make a model for the area they were racing in and send them what they needed," he said. "The sailors were really impressed with the forecasts and that led us to think, 'what happens if we can make this technology available for other sailors around the world?" 
It's grown to such an extent that 15 people now work for PredictWind, with the majority based in Auckland. They have some pretty handy sailors in their team, including the likes of Keryn McMaster, Marlene Blydert and Lisa McDonald who have all sailed in the Volvo Ocean Race.
Their premium weather model can predict the wind anywhere in the world down to 1km blocks - a lot of weather models are based on 27km blocks - which means they take into account variances caused by land masses.
"We're the only company who run a global model so what we do is pretty unique," Bigler said. "It's a model designed by sailors for sailors and it's geared towards wind and water. 
"We are always looking to improve how we deliver the forecast and the forecast modelling. At this time, we are performing a validation study to give scientific backing to the feedback we get from the world's best sailors on the excellent performance of the PredictWind model compared to other forecast models."
They have four forecast models and they've found the PWG and PWE models regularly perform better than the competition, showing wind weather updates every hour, with a wind speed and direction map for an entire local area. PredictWind also provide what they consider to be the best alternative forecasts for comparison, the ECMWF and GFS.
They have gust maps and Convective Available Potential Energy (CAPE) readings which help predict the potential for thunderstorms and how powerful they might be if they materialise.
They also provide wave, rain and cloud maps as well as air and sea temperature maps and can help with weather routing and departure planning. They can't sail the boat for you, but they can make it a lot easier.
For more on PredictWind, see their website.