Geoff Woolley understands the New Zealand sailing landscape as both an elite competitor and coach which is one of the main reasons he's been appointed Yachting New Zealand talent development manager.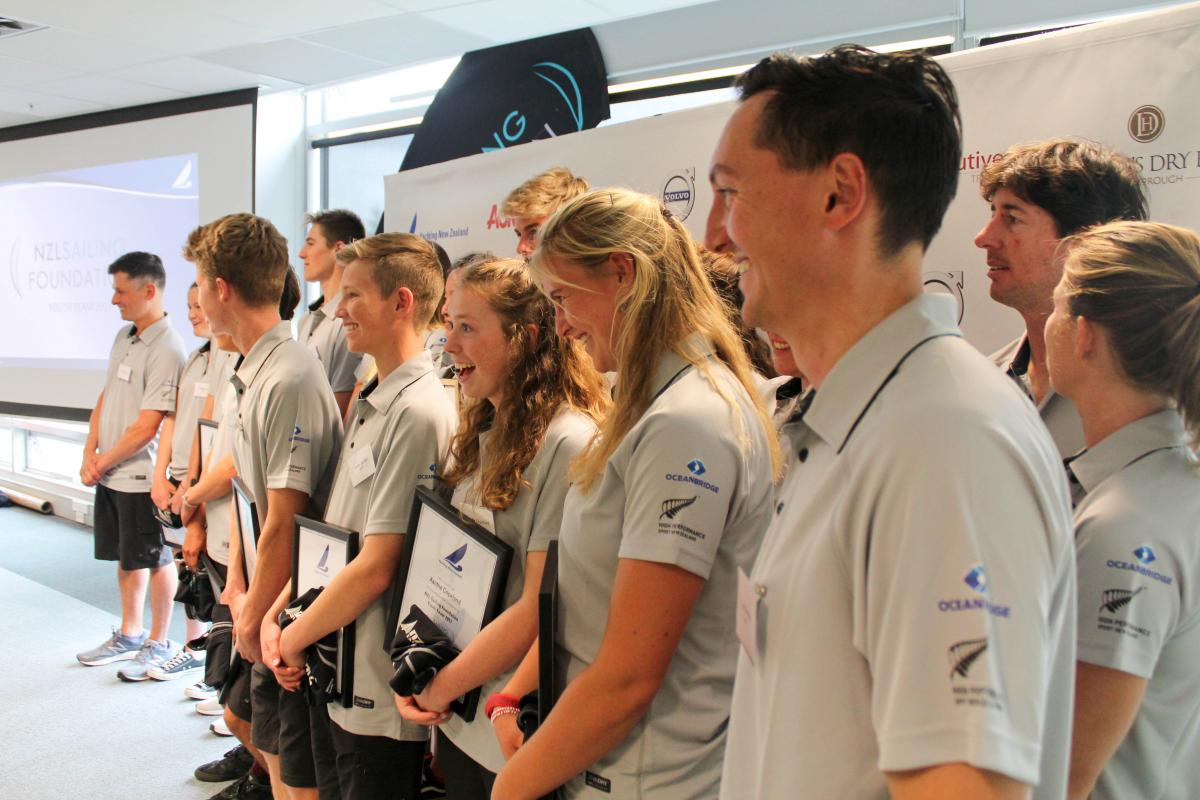 Woolley campaigned in the men's 470 from 2003-10, eight times winning the national championships and being among the world's top 10, before turning to coaching in 2014. He worked for Australian Sailing as an Olympic, Paralympic and youth coach, and was mentored by Victor Kovalenko - the most successful sailing coach in Olympic history.
Woolley returned to New Zealand last year and has been coaching Olympic teams in the 470, 49erFX and Nacra 17 as well as a number of youth classes both domestically and internationally. He takes over the talent development manager's role vacated by Ian Neely, who spent nine years in the position before finishing up last week.
"I'm pretty excited to come on board," Woolley said. "There's plenty of opportunity to build on what we have done over the last few years. We have a really good team of coaches and support staff who can help us achieve on the world stage.
"Our Olympic success over the last 12 years is an awesome platform to build on but we have to keep looking long term to bring the next crop of talent through.
"I'm pretty passionate about Kiwis and winning at all levels but also focused on participation and enjoying the sport for life, whatever avenue that ends up being."
Woolley continues to race competitively in Etchells and small boats and his experience on both sides of the coach boat has given him some valuable insight. He also spent three years working in the construction industry as a project manager. 
"I've got a varied background," he said. "In my own sailing I campaigned for the Olympics so can draw on the good and learn from the bad. It's the same from my time in the Australian system. I've got varied coaching experience from developing nations to overseeing gold medal-winning campaigns at Paralympic and youth level.
"I know the New Zealand yachting landscape really well. I've seen what's coming through and seen how the programme has worked and not worked at times. A lot of the things we are doing really well now compared to 10-15 years ago, particularly around development programmes."
Neely created a new youth programme and an Olympic development programme, now known as the highly-successful Aon Fast Track programme, that has delivered outstanding results. This was best illustrated at the 2015 Youth Sailing World Championships in Malaysia when New Zealand claimed a record four medals.
"Geoff brings with him a wealth of knowledge, a cool, calm demeanour and some great coaching and communication skills," Yachting New Zealand chief executive David Abercrombie said. "His appointment is an opportunity to bring some fresh thinking to the team and to continue refining the legacy work developed by Ian."
Woolley will officially start at Yachting New Zealand on May 7 after returning from France where he is coaching the Nacra 17 teams at next week's World Cup in Hyeres.