Expectations are high at least 20 boats will compete in next year's women's national keelboat championships which would be comparable in size to fleets seen in the heyday of the late 1980 and early 1990s.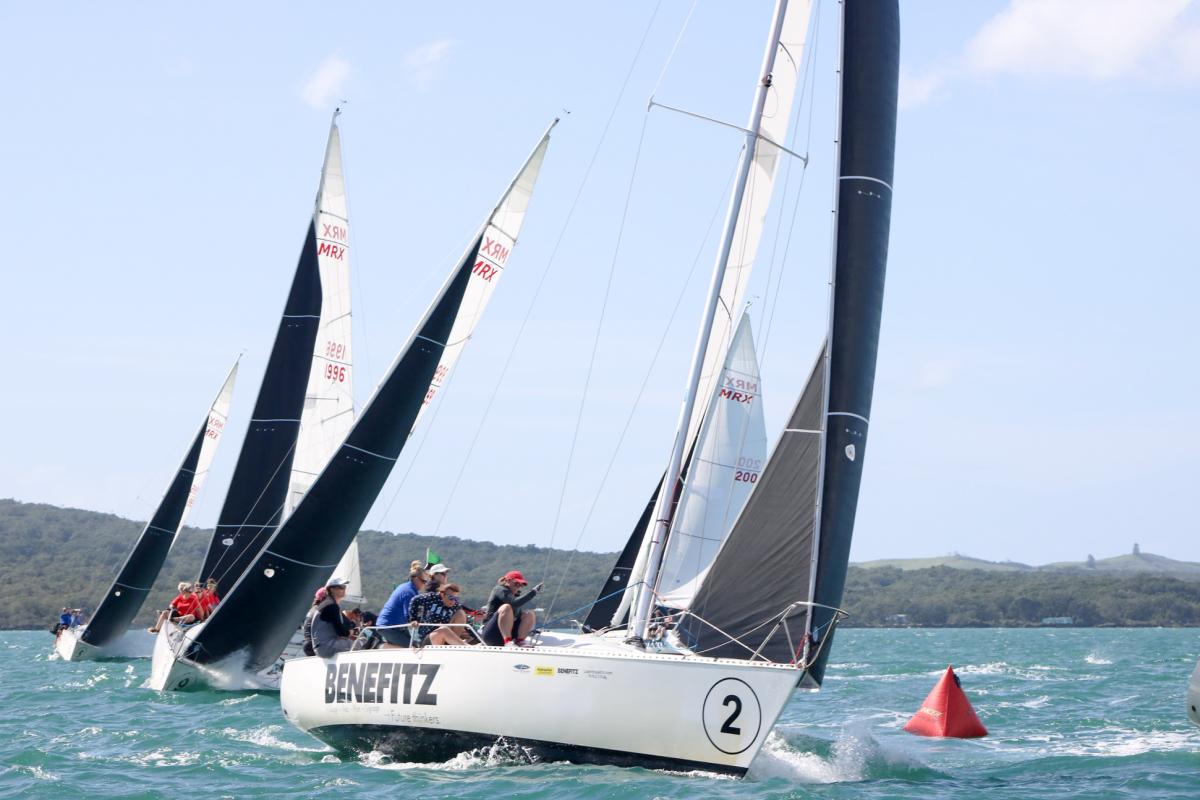 Eleven teams competed in the recent 2018 national champs in Auckland, won by Karleen Dixon and her crew, which was the largest number of boats seen for some time. The MRX association played a large hand in making this happen, having provided both access to the boats across the summer on top of lower costs which made it more attractive for more teams to compete.
It was seen as a success, and now MRX fleet manager Gary Sugden wants to see at least 20 teams compete in next year's national championships.
"We did some research with the girls last year and what we found was there was a lot of interest in doing the nationals but there weren't many confident enough to do it," Sugden said. "They wanted to practice so they got confident in the boats but couldn't afford to charter a boat and then do the nationals.
"What we decided was to offer a package where they could do the summer series as part of a deal. That seemed to hit a chord and we had 11 boats chartered and then 11 boats at the nationals. It shows that heaps of women out there are interested and, if you put on a good show, they will come."
Sugden would like to see the fleet grow to such an extent they could run two pools of 10 for next year's national championships in Auckland on April 5-7.
Teams from out of town competed this month but there's a desire to see more of a national spread, as well as crews from Australia. Sugden is looking into running more regional regattas but knows this will require sponsorship. 
"The reality is yachting is in a resurgence right now and we are seeing a lot more women coming down for Friday rum racing or taking part in learn to sail courses," he said. "It seems the time is right to try to capitalise on that interest.
"There's no question that the big difference over the years is the women getting access to boats and the MRX fills a void."
With more events, teams will be more competitive because the recent national championships highlighted a range of abilities. 
Dixon beat her main rival and defending champion Melinda Henshaw to win the 2018 Line 7 Women's Keelboat National Championships, continuing a run that has seen the pair finish in the top two for the past four years.
The two teams dominated this year's event, with Dixon's worst result in the 10 races a third, which she was able to drop as she banked five wins and four second-place finishes. Henshaw was six points adrift with a further 11 points back to Sarah Reynolds in third.
Results from the 2018 Line 7 Women's Keelboat National Championships hosted by the Royal New Zealand Yacht Squadron recently:
1st: Team KPMG - Karleen Dixon (RNZYS) 1 1 2 2 (3) 1 1 1 2 2 - 13 points
2nd: Henshaw Racing Team - Melinda Henshaw (RNZYS) (4) 2 3 1 1 2 2 3 1 - 19 pts
3rd: Constellation Crew - Sarah Reynolds (PCC) 2 3 4 3 2 (7) 4 4 3 5 - 30 pts
Full results can be found here