It's bigger than rugby's Ranfurly Shield and equally impressive and at the start of May the Wihau Shield for P Class sailors will once again be up for grabs.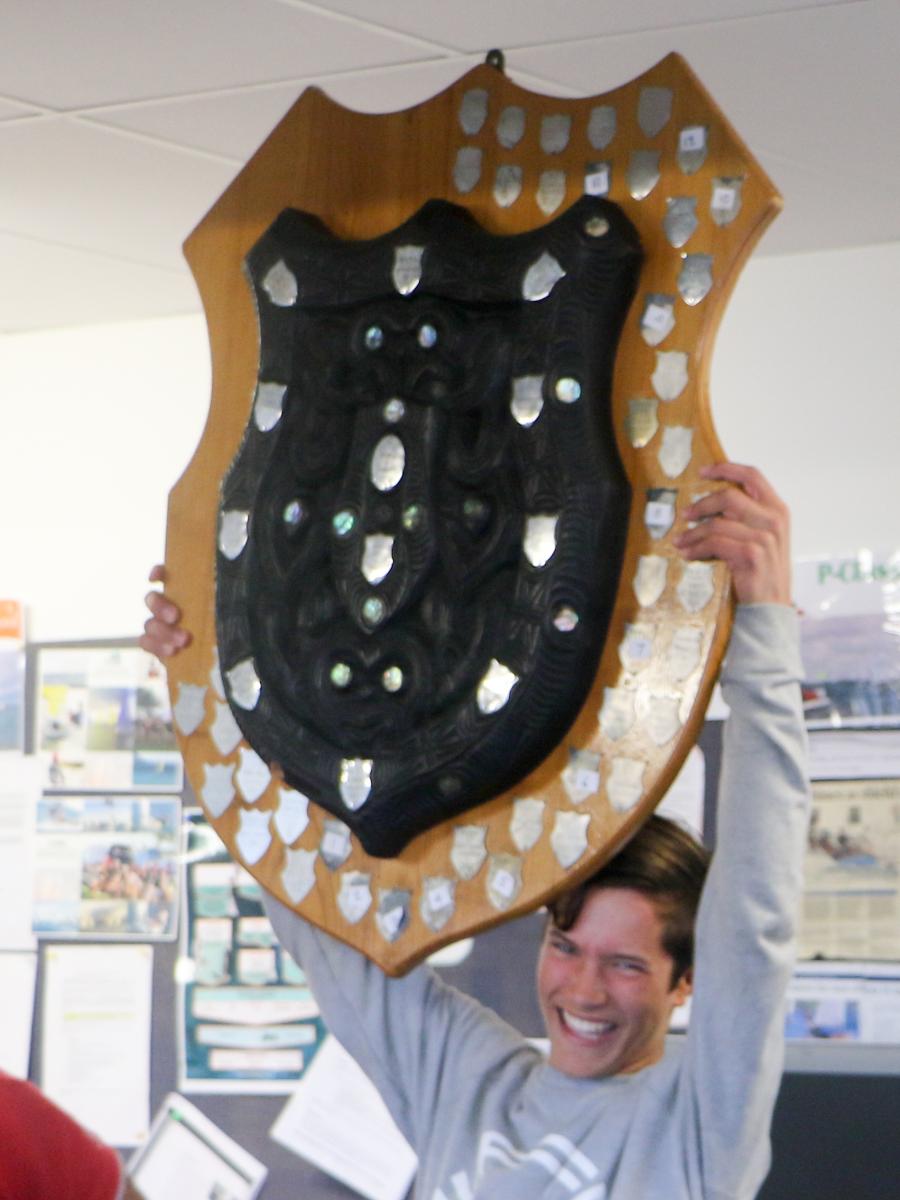 The Wihau Shield, which is 13kg and measures 90cm x 70cm, was first sailed for in 1942 but disappeared off the calendar in 1998. For nearly 20 years, it sat under a bench at the Rotorua Yacht Club.
Efforts by Tauranga Yacht and Power Boat Club's TYPBC centreboard chairman Greg Scott, who won the shield three times as a youngster, and the club to revive the regatta were rewarded in 2016 when the Wihau Shield was contested.
Blake McGlashin (Murrays Bay Sailing Club) lifted the trophy last year with Max Scott from the Tauranga Yacht & Power Boat Club second. Scott will be aiming to go one better when the regatta is raced at Tauranga on May 5-6, especially as McGlashan has moved out of the class. 
The top five sailors from the four races on the first day will contest the Wihau Shield, when they swap boats across a series of races to find an overall winner. The rest of the fleet contest the Secretaries Cup.
See here for the notice of race and here for an online entry form.
Some history on the Wihau Shield
The Rotorua Yacht Club first presented the Wihau Shield in 1942 for inter-club competition at their Easter Regatta from which five P Class sailors were selected. The Wihau Shield was a 'change boat' series held over five races where the sailors swapped boats and used each boat once. Highly rated by the sailors, they often listed a club other than their own on the entry form to avoid potentially missing out on selection.
In 1997 due to an algae bloom problem in Lake Rotorua, the organisers transferred the very popular Rotorua Easter Regatta to Labour Weekend. Because the P-Class North Island Championships were being held at the same time the Wihau Shield was suspended. In 1998, the Rotorua Yacht Club decided to permanently hold their annual regatta at Labour Weekend and the Wihau Shield contest died.
Previous winners include Craig Monk (twice), Ray Davies, Geoff Senior, Aaron McIntosh and Simon Cooke. Gary Smith (TYPBC) won the Wihau Shield three times over four years.