O'pen Bic national championships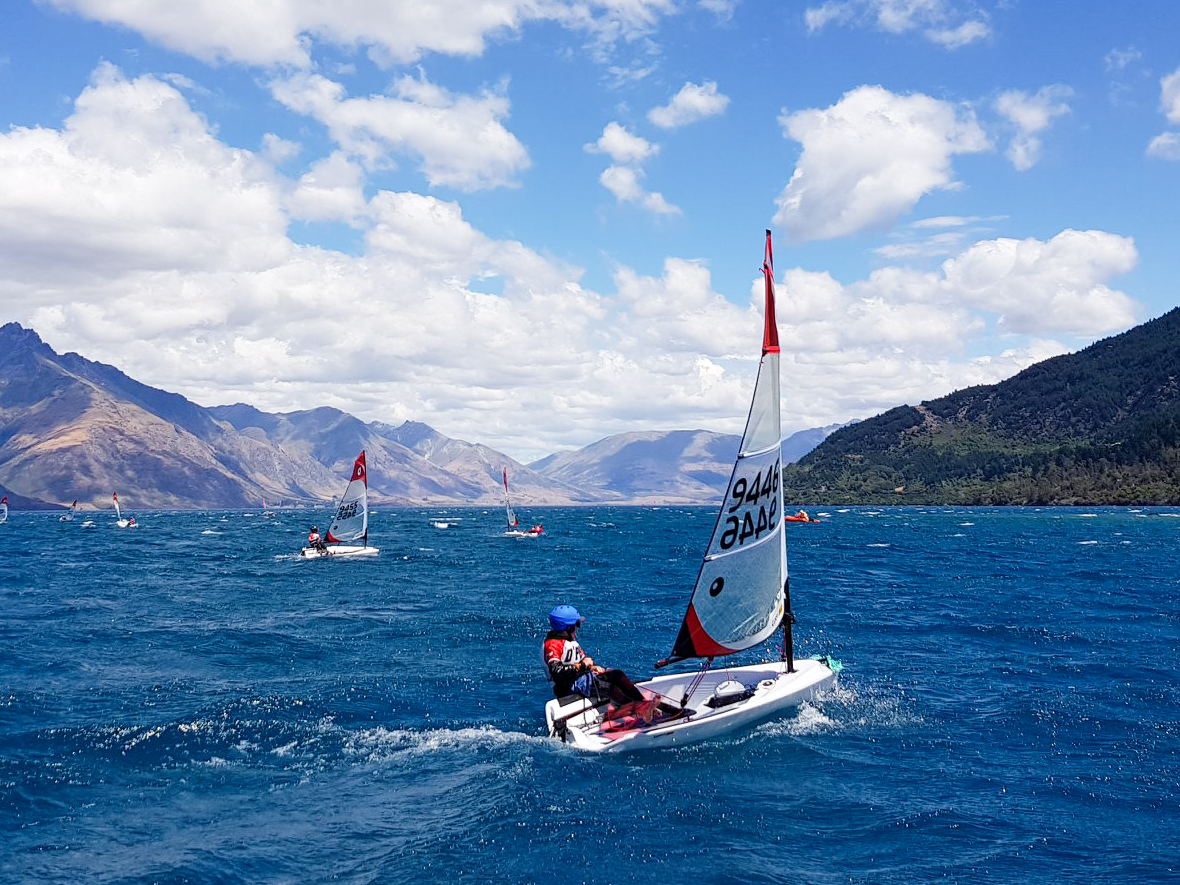 The Wakatipu Yacht Club last month hosted the largest regatta held at Queenstown for a number of years when 62 sailors from as far afield as Hawaii and Bermuda took part in the New Zealand O'pen Bic national championships.
The O'pen Bic class has taken off in this country in recent times, helped along by the work and resources put into it by Sir Russell Coutts, with children enjoying a faster boat to learn in compared to an Optimist. It is more like a small skiff, with an open back meaning bailing isn't necessary, and a mixture of types of races are held.
The three-day national championships concluded with an adventure race up Lake Wakatipu and coaching is also offered during and between races.
"It went off really well and was really significant for us," Wakatipu commodore of sail David Stringer said. "We haven't hosted a nationals for quite a long time, not since the Elliott 5.9 about 18 years ago.
"It's something we would like to do more of in the future."
Australia's Travis Wadley won the gold fleet, finishing ahead of under-13 world champion Mattias Coutts and Ahzai Smith from Bermuda.
"It was an awesome event," said O'pen Bic coach Hayden Whitburn, who leads a Bic roadshow by taking 13 boats around the country to introduce the class to various areas. "There are a lot of Bics in Dunedin, Queenstown and Wanaka so it was good to get sailors from all over.
"It's a really exciting time for the class, especially with the [O'pen Bic] world championships coming up at Manly from December 30-January 4. It's going to be massive."
The popularity of the O'pen Bic, as well as Emirates Team New Zealand's win at last year's America's Cup, was having a significant influence on activity on Lake Wakatipu.
"I've got a bone to pick with Grant Dalton," Stringer joked. "Normally we have about 20-25 kids for a learn to sail course but this time we had 90. It meant we had to do it in two waves and we've had to go off and get six more plastic Optis and two more rescue boats."
Results and standings from the New Zealand O'pen Bic national championships at the Wakatipu Yacht Club in January:
Gold fleet
1st: Travis Wadley (AUS) 1 1 7 2 3 (9) 4 3 4 (8) 4 6 35 - points
2nd: Mattias Coutts (NZL) 8 4 3 (12) 1 1 8 4 6 (16) 7 0.5 - 42.5 pts
3rd: Ahzai Smith (BER) (15) 8 (9) 7 9 7 2 1 1 2 3 2.5 - 42.5 pts
Silver fleet
1st: Tsugumi Parks Wantana (NZL) 1 1 1 2 1 (3) (9) 2 2 2 - 12 pts
2nd: Will Plunket (NZL) 4 3 3 1 (8) 1 2 (9) 1 1 - 16 pts
3rd: William Hamiliton (NZL) 3 2 2 3 (6) 5 4 1 (7) 3 - 23 pts
Bronze fleet
1st: Bonnie McGregor (NZL) 3 3 2 1 (6) (7) 1 1 1 1 5 1 - 19 pts
2nd: Blake Jackson (NZL) 2 2 1 5 4 (9) 2 2 2 2 2 (7) - 24 pts
3rd: Marlo Molgat (NZL) 1 1 (11) 4 2 (5) 5 5 4 4 1 2 - 29 pts
Full results can be found here
Man overboard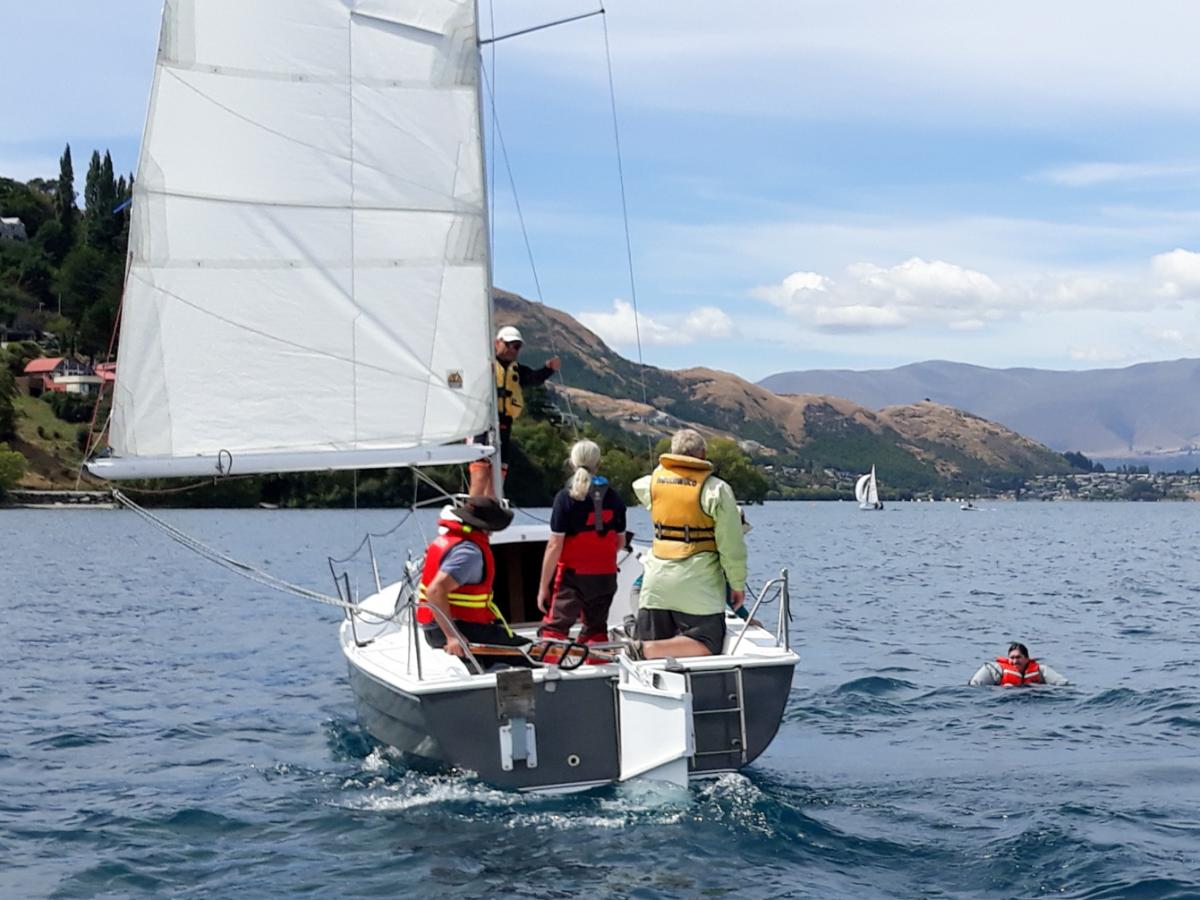 Some of the skills learned at a recent man overboard seminar in Queenstown came in handy when the fleet sailing in last weekend's Donald Hay race last weekend were hit by some nasty weather.
The free man overboard course on February 3 was jointly arranged by the Southland Yachting Association and Yachting New Zealand following a couple of tragedies last year, and featured both practical and on-water training by Coastguard training manager Steve Crockett.
"We had about 20-25 people at the course and it was really good," Wakatipu Yacht Club commodore of sail David Stringer said. "We thought we would be proactive after a couple of incidents recently. It was just as well we did it because we had two boats which were damaged quite severely going down to Kingston in the Donald Hay race.
"We would definitely encourage other clubs and associations to do the same thing because it was very worthwhile and we will look to host another session at some stage."
Attendees came from Wanaka, Bluff, Riverton, Te Anau and Queenstown for the one-day course.
Sunburst national championships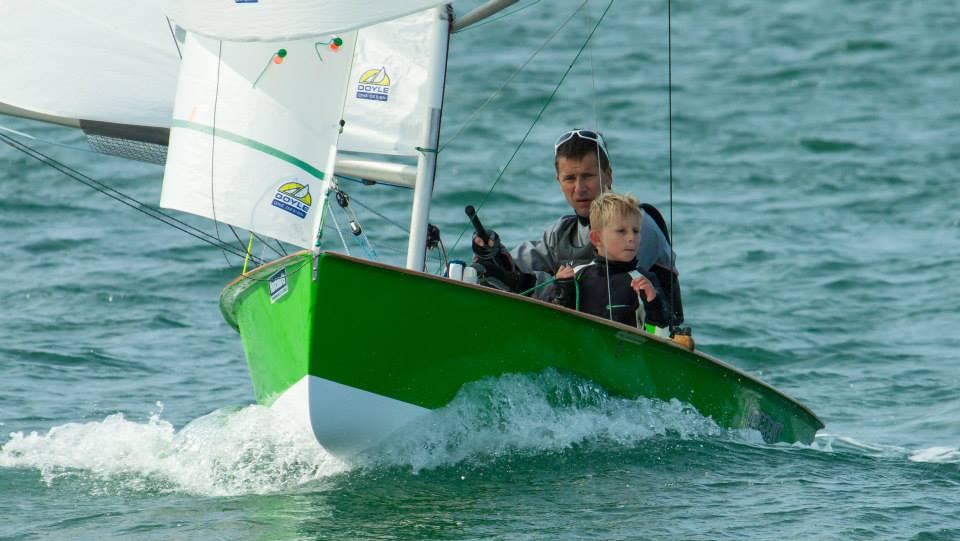 Andrew and Cameron Brown continued their stranglehold on the Sunburst national championships, when they took out their fifth consecutive title at the Vauxhall Yacht Club in Dunedin recently.
But more importantly for Andrew Brown, who coaches NZL Sailing Team members Paul Snow-Hansen and Dan Willcox in the men's 470, he was able to do it again with his 11-year-old son Cameron.
The pair finished on top of the 23-boat fleet after three days of racing on the Otago Harbour that saw them sail in anything from six to 23 knots.
"It was pretty special," Brown said. "But rather than the five titles, it's been great to go sailing with my son and to do some sailing of my own for a change.
"Cameron thought it was the best thing to be sailing against his mates as well as Olympians and professional sailors."
A feature of the Sunburst is that it's often a family affair and the top three combinations were dads sailing with their sons. A husband and wife team were fourth.
Results from the New Zealand Sunburst national championships sailed at the Vauxhall Yacht Club, Dunedin, recently:
1st: Andrew Brown / Cameron Brown (Wakatere BC)
2nd: Scott Beavis / Jack Beavis (Waiuku YC)
3rd: Andy Richards / Liam Richards (Wakatere BC)
Upcoming events
It's clearly been a busy time in Otago and Southland, with plenty of regattas and events, but it's not about to stop and two important events on the calendar are about to get underway.
Oyster Regatta
The Oyster Regatta is famous for being held at New Zealand's most southerly yacht club but also for the hospitality it offers.
Every season the Bluff Yacht Club host their annual Oyster Regatta, which includes both dinghies and trailer yachts, and this year's on March 10-11 should see a bumper fleet with the Southland Yachting Association championships and South Island trailer yachts championships incorporated into competition. A typical year would see between 10 and 20 trailer yachts and up to 30 dinghies and Bluff Yacht Club commodore Anders Jagvik hoped they might attract double that number.
But for many, the racing is secondary.
"The racing can be fierce but It's a social weekend and a highlight for many is the meal and festivities on the Saturday night," Jagvik said. "This year I'm sure there will be a few more competitors [with the two championships on] and that's great."
A night sail on the Friday night before the 'serious' racing start has become a feature in recent years, weather permitting. No one knows what conditions they will be dished up over the weekend - racing has been cancelled for lack of a breeze or gale force winds - although late February and early March are typically the most settled of the year.
On-site camping and accommodation is available.
Festival Regatta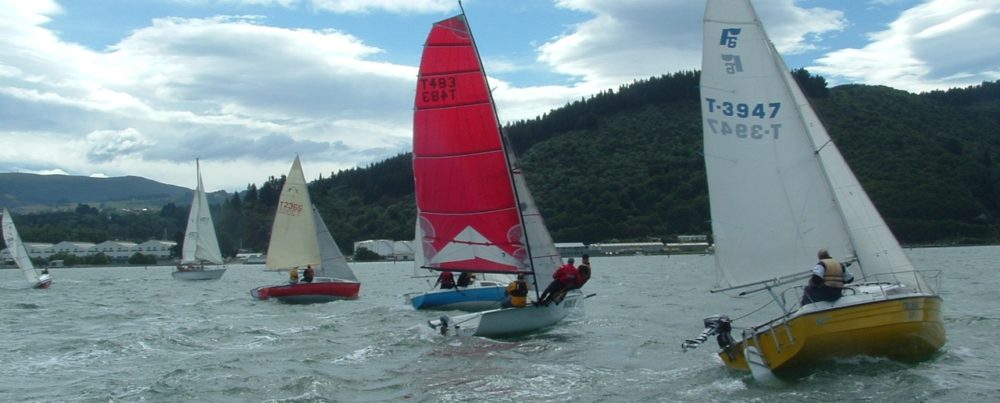 As many as 50 boats from O'pen Bics and Lasers to Sunbursts and trailer yachts are expected for this weekend's Festival Regatta in Dunedin.
The final number of entrants is often weather dependent and organisers are optimists ex-cyclone Gita will have blown through by the time racing gets underway on Saturday.
A number of trophies will be on the line, including the overall festival regatta winner when the winners of every class (except the class that won last year) are thrown into a hat and a winner drawn. A trophy for the top yacht club is also hotly contested.
"This regatta has been going for a number of years," Otago Yacht Club rear commodore Warren McNoe said. "For a non-national event, this is the big one for us."
The notice of race can be found here.
Team Ireland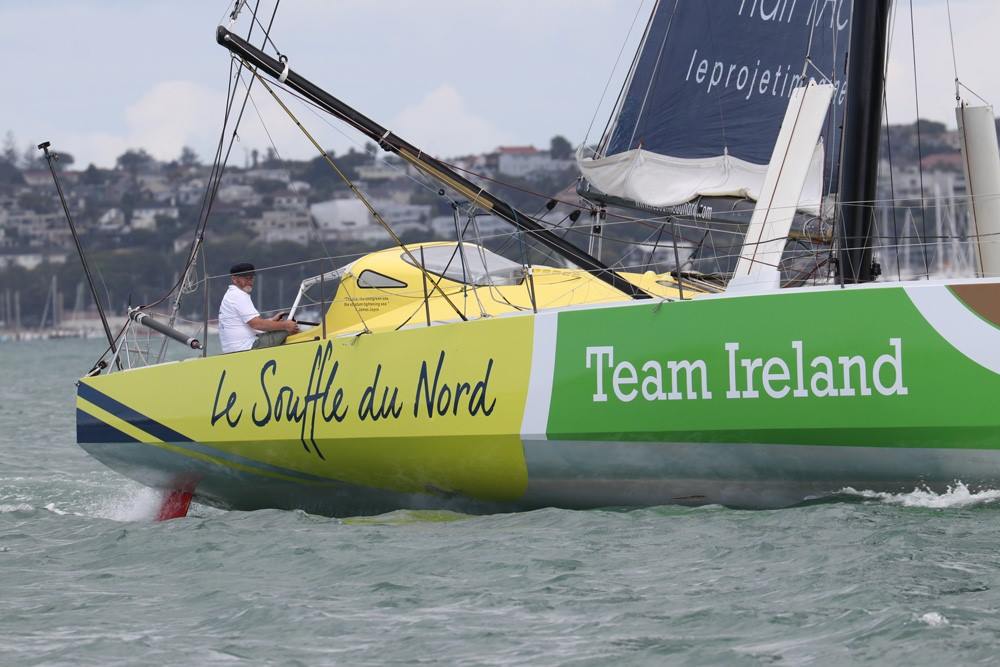 The last competitor in the Vendee Globe might have finished 12 months ago but Enda O'Coineen is still hoping to make it to France. 
The Irishman withdrew from the solo, non-stop round the world race after 56 days at sea when his mast snapped in a violent storm in the Southern Ocean and threatened to sink his boat.
He survived, after a frantic 20 minutes cutting the mast free, and then broke down as the enormity of his situation struck. Eventually he fashioned enough of a rig out of some batons and a sail to limp into Dunedin seven days later.
Three weeks ago O'Coineen departed Dunedin and 'rejoined' the race, attempting to navigate the remaining 13,000 miles by crossing the Southern Ocean, rounding Cape Horn and sailing north to the finish line in France. This week O'Coineen was off the coast of the Falkland Islands and making his way up the Brazilian coast.
He will be recognised as an unofficial finisher if he is successful – competitors are eliminated from the Vendee Globe if they receive help during the race – but he's not motivated by that.
"Why do I want to finish?" the Irishman muses. "There's no logic to the logic, if you can figure that out. Why does someone climb a mountain? [The Vendee Globe] is one of the greatest challenges there is, to sail singlehandedly around the world.
"People say I'm totally mad but I think that's a cop-out. You need to be distressingly sane to do this because it's a huge logistical exercise. I feel lucky to be in a situation that I can do it and I just want to finish what I set out to do."
It's taken a collaborative approach to be able to attempt that. French sailor Thomas Ruyant also suffered major damage off the coast of New Zealand during the Vendee Globe, when it's likely he hit a whale. His boat nearly split in two but he managed to make it the 100 miles to Bluff.
The boat was in a bad way but the mast was in perfect order.
"You know when you meet a nice girl and it's love at first sight," O'Coineen explained. "Sometimes it takes a while for her to figure it out. I looked at both boats and knew that it made sense.
"I put a proposal to them and, in the end, we came together and it has been a great marriage."
It's a union he hopes will see him arrive in France in early April.