The pathway for sailors in the Olympic classes is a well-trodden one but the opportunities open for young keelboat sailors are less well known. And there are plenty of opportunities.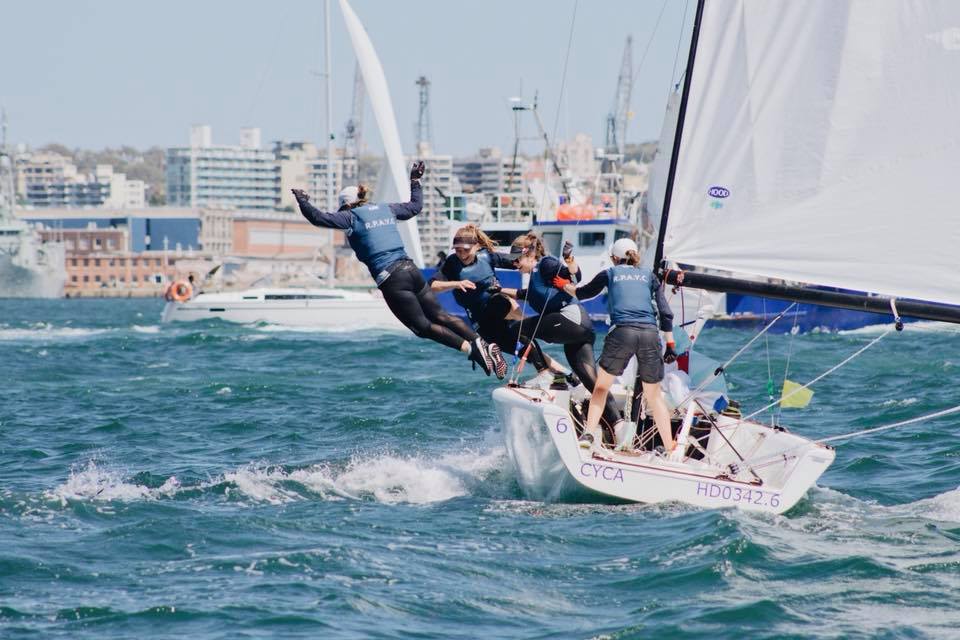 Racing in the Nespresso Youth International Match Racing Cup starts at the Royal New Zealand Yacht Squadron starts tomorrow and follows hard on the heels of the Warren Jones International Youth Regatta in Perth and the Hardy Cup in Sydney.
New Zealand sailors have performed strongly recently, particularly at the Hardy Cup where Celia Willison (RNZYS) was part of Clare Costanzo's all-female crew who took out the regatta, beating the Squadron's George Anyon 3-0 in the final.
A handful of New Zealand sailors were scattered among the fleet as the reputation of the Royal New Zealand Yacht Squadron's performance programme and youth training programme gains more attention.
"We started our performance programme in 2016 and that's really pushed the top young guys along," Royal New Zealand Yacht Squadron sailing director Laurie Jury said. "Leonard Takahashi and George Anyon put two good teams together and what we have found is the younger guys can see that pathway and aspire to do the same thing. A lot of them are really stepping up and it pushes everyone along."
It means they now have a base of about 50 sailors at a really high standard and Jury said they are often approached by clubs looking for crew.
A number of very good sailors have come out of the Squadron's programmes, including Brad Farrand and Bianca Cook who are both involved in this year's Volvo Ocean Race.
Another graduate is Stewart Dodson, who sails professionally on the Extreme Sailing Series and World Match Racing Tour as well as on TP52s.
"He never did that well in dinghies," Jury said. "It wasn't until he joined the youth training programme and sailed with the right guys that he really emerged. He wasn't a natural helm but found real value in being a crew member.
"When you're in a dinghy, all people look at is who is at the front of the fleet. When you're on a keelboat, you don't need four helms. The right crew is essential. It's about team work and how you gel as a team rather than how good you are at driving a boat."
The Squadron attempt to send as many young sailors in their programme as possible to regattas overseas to expose them to different events, experiences and environments. They're also investigating sending teams to the Ficker Cup in Los Angeles, which is a feeder to the Congressional Cup, as well as some Farr 40 racing in the United States.
This weekend they will keep a watchful eye on the Nespresso Youth International Match Racing Cup, where Takahashi will be the top-ranked skipper with a world ranking of 25.
Costanzo (ranked 61) will look to make it two in a row in a field of 15 boats and there will be a handful of teams representing the Royal New Zealand Yacht Squadron, including those skippered by Jordan Stevenson (ranked 101), James Wilson (105) and Nick Egnot-Johnson (194).
The four-day regatta kicks off tomorrow with the start of a single round robin before moving into the knockout rounds. At stake is another trophy but also future opportunities.