Yacht clubs are starting to embrace the RS Feva as a way to introduce youngsters to double-handed sailing and its increased popularity should see a decent-sized fleet at the upcoming national championships.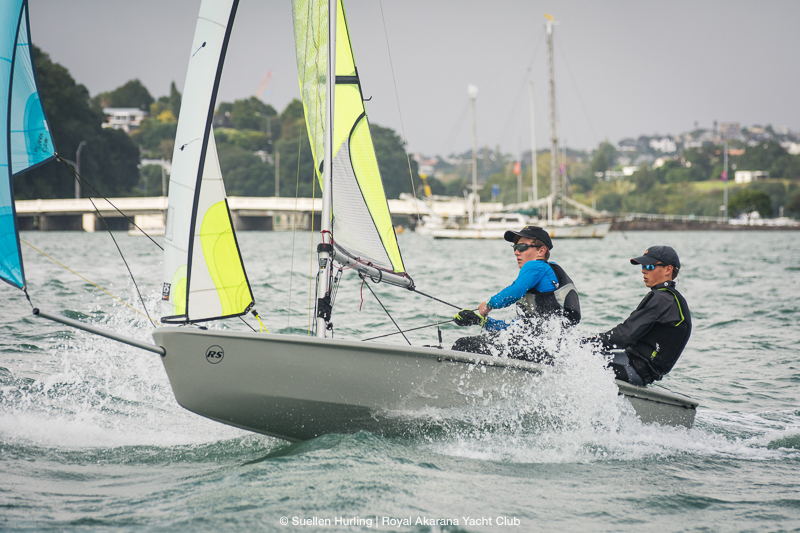 The RS Feva is a popular class in Europe but only recently established a foothold in New Zealand. 
It's more affordable than a 420 or 29er and many clubs are recognising its potential and purchasing the boats because they provide a good transition for children graduating out of single-handed dinghies.
"The Feva provides a really good introduction to double-handers, especially for kids just out of the Starling, P-Class or O'pen Bic who are keen to team up with mates and have some fun," coach Hayden Whitburn said. "There's no trapeze so it's a good boat for them to learn how to use a gennaker. I don't think there's any other boat that has no trapeze but has a gennaker.
"It's huge in Europe so there are some good opportunities to sail these boats overseas."
New Zealand already has some good success internationally, with Eli Liefting and Rose Dickson winning last year's world championships. The pair are also two-time national champions but are unlikely to be defending their title at the Northcote Birkenhead Yacht Club, with Liefting having moved into a 29er.
Whitburn said they were hoping to have more than 30 combinations taking part this year. It opens on Friday, March 23 with an afternoon of free coaching before two days of racing.
"It's going to be an awesome interclub event," he said. 
See here for the notice of race and here to download an entry form.