Tom Saunders finally feels like he belongs.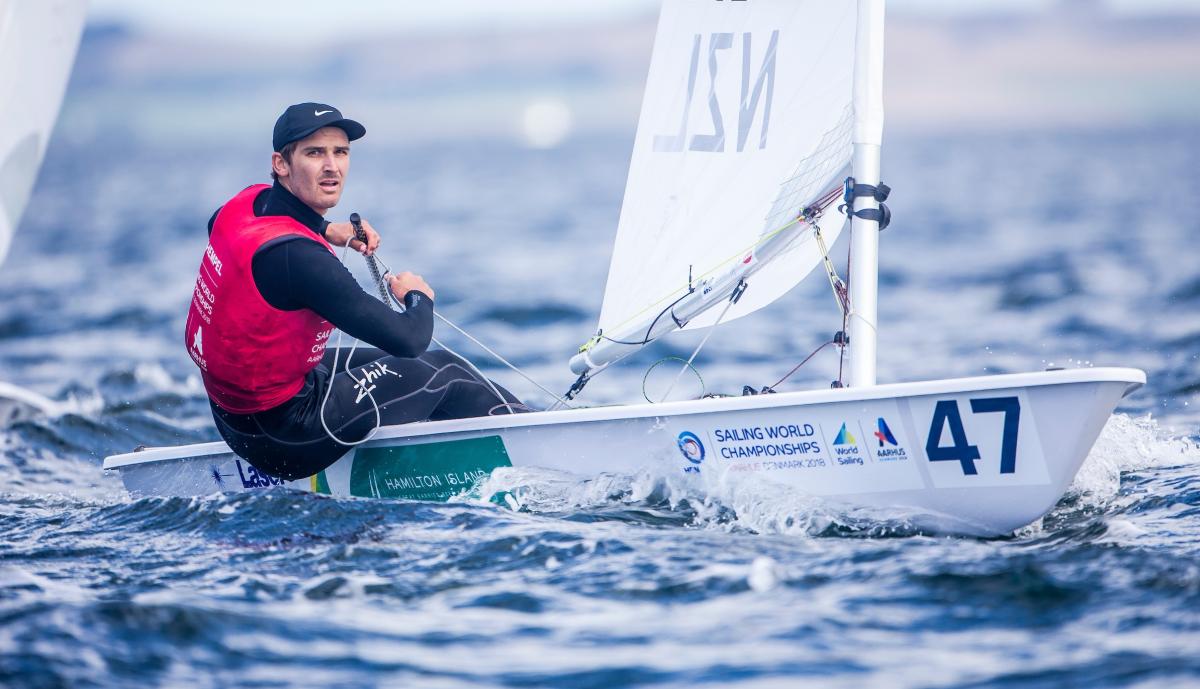 The 25-year-old has been a regular on the world circuit since 2012 but had a breakthrough year in 2017, winning his first major regatta on top of a handful of consistently good results throughout the year that saw him threatening Olympic bronze medallist Sam Meech as the country's top Laser sailor.
Both were regularly challenging for medals in one of the most competitive Olympic classes. Towards the end of the year, Meech won the Gamagori World Cup regatta one week and Saunders the Enoshima pre-Olympic regatta the next and they finished one-two at last month's Sail Sydney.
This week the pair head to Miami for the year's first World Cup regatta and both are well placed to achieve, given they've been able to train in the Auckland sunshine as many of their rivals shiver in the northern cold.
Saunders has had to readjust his sights after his last 12 months, a period he's able to reflect on fondly.
"Last year I exceeded my expectations," he said. "I'm a lot further along in the [Olympic] cycle than where I thought I might be so I've had to reset my goals knowing that I'm competitive and should be consistently aiming for the podium.
"In the last cycle, I was the underdog with Sam and Andy [Maloney] the frontrunners. I showed promise at certain times but the consistency wasn't there. Now I have that experience.
"I took a lot of time off after Sam was selected [for the Rio Olympics] to figure out what I wanted to do. I tried different boats, like the 49er, and it was 50/50 which way I would go, but I didn't want to throw away four years of Laser sailing and start again. I feel like this is my cycle, especially after the last year being neck and neck with Sam. It's definitely a good opportunity to get there."
That destination is the 2020 Tokyo Olympics and New Zealand can send only one boat in each class they qualify for. It means Meech and Saunders are essentially rivals but they need to work as allies to ensure they remain at the head of the fleet and it makes a massive difference to have major competition right next to them every day.
They also work with the likes of Andrew McKenzie, who was third at last year's Laser European championships, and 2015 youth sailing world championships silver medallist George Gautrey.
"To be able to train alongside someone like Sam, who has been performing for a long time, gives me a benchmark, a daily measure," Saunders said. "If I'm matching him, I should be in a good position when I go overseas."
Saunders won't spend quite as much time abroad this year as he did in 2017, when he was away for as much as three months at a time. Long stints away certainly paid off as he got valuable racing and training but fatigue was an issue so the Tauranga sailor plans to be a lot more selective in 2018.
That means trying to peak for the big events, especially August's combined world championships in Denmark as well as the various World Cup regattas.
If Saunders can achieve some top results there, he will only feel more at home.