Josh Junior and Andy Maloney will swap the helmet and body armour for beige shorts and baggy T-shirts when they sail in this weekend's Auckland Anniversary Day Regatta.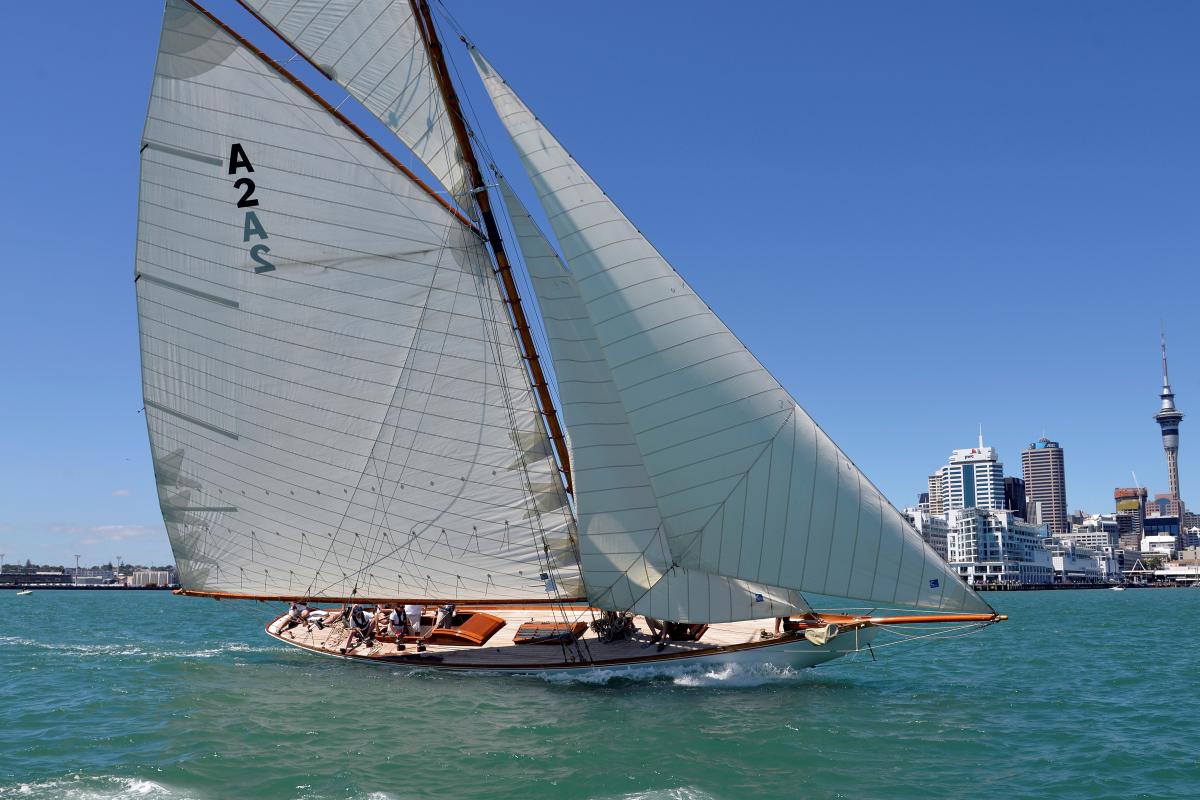 The pair donned safety gear every time they took the water with Emirates Team New Zealand during last year's America's Cup, when they often hurtled around Bermuda's Great Sound in excess of 40 knots.
They won't break any speed records onboard Rawhiti when they compete in the classic boats division of the Auckland Anniversary Day Regatta.
 "It's going to be a lot slower [compared to the America's Cup] but really enjoyable," Junior said. "I actually own a classic yacht, a 1928 Lidgard, so have a bit of a love for old boats.
"I really like the shape of the old boats and traditional style of sailing. I'm really looking forward to getting out on Rawhiti and racing around the harbour. I reckon it's going to be an awesome day."
The Auckland Anniversary Day Regatta is one of the world's biggest one-day sailing regattas, with a huge fleet of vessels including tall ships, keelboats, multi-hulls, dinghies, radio controlled boats, waka ama, vintage tugboats and America's Cup prototypes.
The first one dates back to the day the city was founded on September 18, 1840, when a series of impromptu races were held, and became an annual feature.
The event kicks off with the tug boat race, when the harbour is cleared for the annual charge up and down the harbour culminating in the handbrake turn close to the harbour bridge before reaching the finish off Princes Wharf.
Some of the biggest fleets will be the Optimists, Starlings and 29ers who sail Anniversary Day as part of their three-day Auckland Championships at Kohimarama Yacht Club.
"It's a cool day with hundreds and hundreds of boats out on the water," said Maloney, who regularly competed in the centreboard fleets as a junior.
Auckland has the largest fleet of vintage yachts still sailing anywhere in the world, including Rawhiti which was originally a gaff cutter and first launched from the Logan Bros yard in Mechanics Bay in 1905.
Shortly afterward she made a 28-day crossing to Australia, where she began a 33-year racing career on Sydney Harbour, before returning to New Zealand in 1946.
Junior and Maloney spent some of their Christmas break sailing on Junior's classic yacht but their main focus this year is campaigning in the heavyweight dinghy Finn class as they eye up the 2020 Tokyo Olympics. The pair are also likely to be involved with Emirates Team New Zealand's America's Cup defence in Auckland in 2021.
Of course, those boats will be a little bit quicker than Rawhiti.
You can stil enter the Auckland Anniversary Day Regatta here.
# You can still enter here