Dotted around Enda O'Coineen's 60-foot boat are a handful of quotes from famous writers and poets, including a passage from Irish novelist James Joyce's work Ulysses: "The sea, the snotgreen sea, the scrotum tightening sea."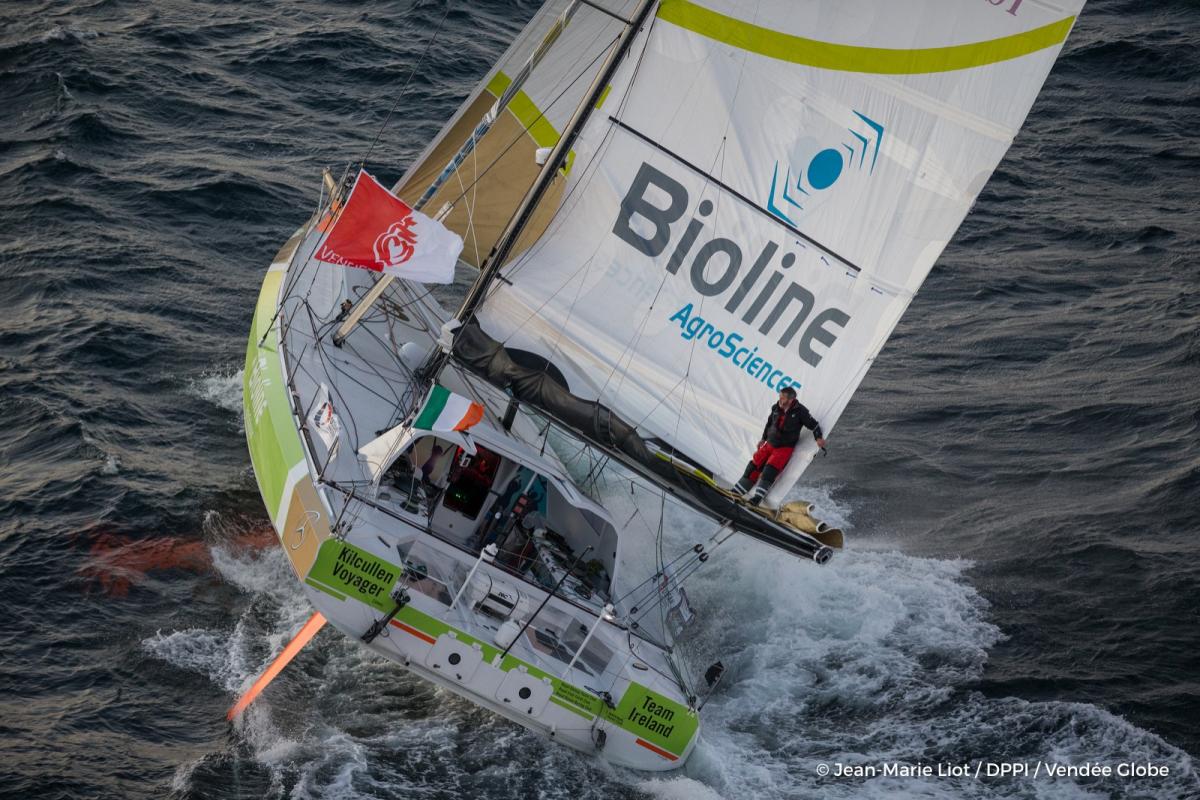 O'Coineen had a particularly humbling experience with the "snotgreen sea" 12 months ago when participating in the Vendee Globe solo round the world yacht race - his mast snapped in a violent storm in the Southern Ocean and threatened to sink his boat.
He survived, after a frantic 20 minutes cutting the mast free, and then broke down as the enormity of his situation struck. Eventually he fashioned enough of a rig out of some batons and a sail to limp into Dunedin seven days later.
Today O'Coineen will depart Auckland and sail to Dunedin to 'rejoin' the race, attempting to cross the Southern Ocean, round Cape Horn and sail north to the finish line in France.
He will be recognised as an unofficial finisher if he is successful – competitors are eliminated from the Vendee Globe if they receive help during the race – but he's not motivated by that.
"Why do I want to finish?" the Irishman muses. "There's no logic to the logic, if you can figure that out. Why does someone climb a mountain? [The Vendee Globe] is one of the greatest challenges there is, to sail singlehandedly around the world.
"People say I'm totally mad but I think that's a cop-out. You need to be distressingly sane to do this because it's a huge logistical exercise. I feel lucky to be in a situation that I can do it and I just want to finish what I set out to do."
It's taken a collaborative approach to be able to attempt that. French sailor Thomas Ruyant also suffered major damage off the coast of New Zealand during the Vendee Globe, when it's likely he hit a whale. His boat nearly split in two but he managed to make it the 100 miles to Bluff.
The boat was in a bad way but the mast was in perfect order.
"You know when you meet a nice girl and it's love at first sight," O'Coineen explained. "Sometimes it takes a while for her to figure it out. I looked at both boats and knew that it made sense.
"I put a proposal to them and, in the end, we came together and it has been a great marriage."
Another one has blossomed between the Spirit of Adventure Trust and the Atlantic Youth Trust O'Coineen helped form and today in Auckland the two launched a special fund to help Kiwi kids go to Ireland and Irish kids to come here to experience sailing adventures.
"I didn't want to come to New Zealand [during the Vendee Globe] but I'm delighted I ended up here," he said. "I love the serendipity."
O'Coineen thinks he will be the first Irishman to circumnavigate New Zealand when he makes it to Dunedin but completing the Vendee Globe is the big aim.
The timing of his departure will give him the best chance of crossing the Southern Ocean, when the weather is supposed to be at its most settled, but O'Coineen knows just what the snotgreen sea can throw at him.
And as he points out, significantly more people have been to space than sailed single-handedly around the world.