Murray Gilbert and Jonathan Burgess won the Flying Fifteen national title at the Waikawa Boating Club but only after a dramatic finish which came down to the last beat of the last race.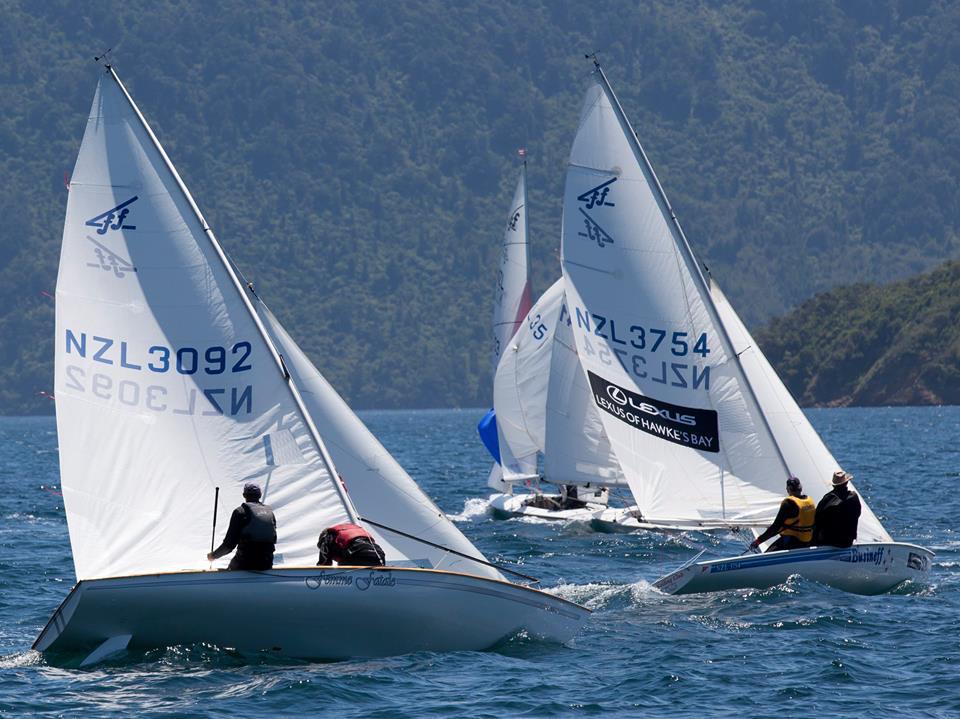 Gilbert and Burgess (Ffrenetic) took the title on countback after they finished level on points with Hayden Percy and Scott Pederson (Fflorin). Callum and Simon Radford (Femme Fatale) held on to third, finishing one point ahead of Godfather skippered by Sally Garrett.
"It was one of the trickiest nationals in 14 years," Gilbert said. "No matter how big our lead was, it was never comfortable and often evaporated and was swept into the sea before our very eyes. The race committee did a superb job in very trying conditions."
Those conditions varied between dying winds and a perfect seabreeze over the three days sailed in the Marlborough Sounds, which was part of the Lawsons Dry Hills Keelboat Regatta.
It was the first time the New Zealand Flying Fifteen nationals had been held in the Marlborough Sounds and out-of-town competitors soon learned about what the locals call 'Soundsy weather'. Deep coves and high hills make for interesting and hard-to-predict changes in both wind direction and velocity, and the regular ferries that connect the North and South Islands added another interesting dimension.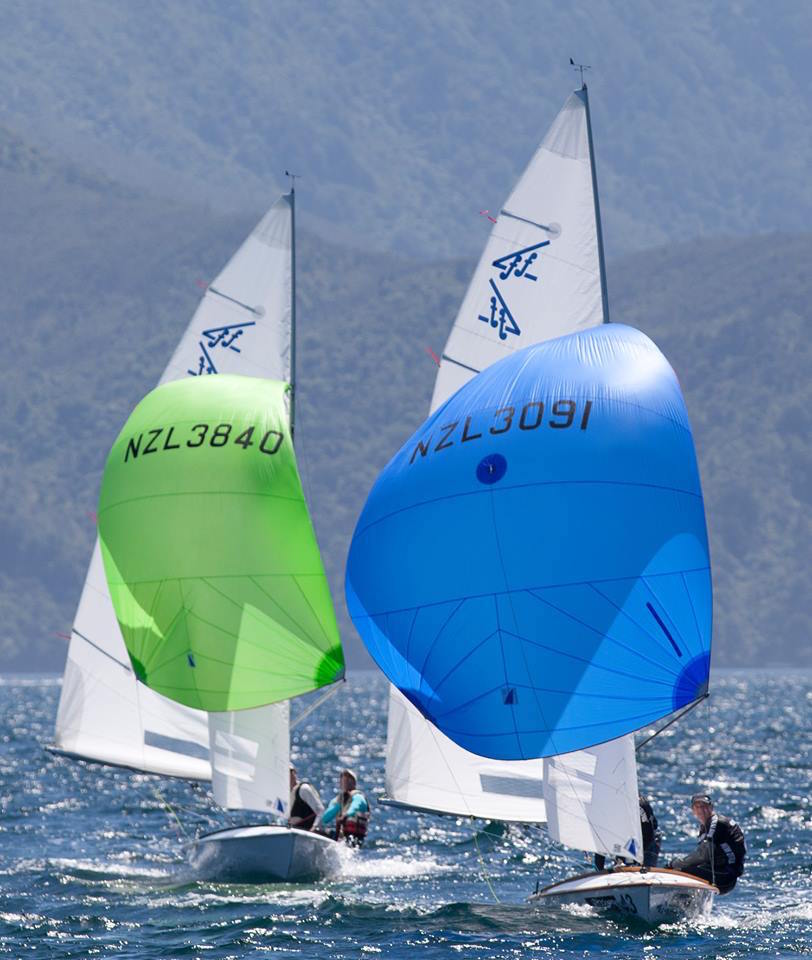 The first day dished up a shifty 10-15 knot south-east breeze that lightened as the day progressed. There were three different winners, and the third race produced the most surprising result with Silver boats taking out first, second and third. Ffrenetic, Florin and Godfather all won races and consistent sailing from Femme Fatale meant there was very little between the top boats by the end of the day.
The second day dawned damp and it took until the afternoon before a 'Soundsy' north-west breeze arrived allowing two races to be completed. Ffrenetic established substantial leads in both races before holes in the breeze allowed the rest of the fleet to catch up. She ended the day with two seconds, with Fflorin and Femme Fatale notching wins.
Day three provided champagne sailing conditions. The Godfather won the first two races of the day with Ffrenetic just edging out Fflorin on the last beat of the last race to take out the series on countback after both boats finished equal on 14 points. 
Godfather won the most races in the regatta but finished fourth.
"I have never won a race in the nationals before," Garrett said. "I have now won three but still haven't got my name on a gold fleet trophy.
Top three placegetters from the Flying Fifteen national championships at the Waikawa Boating Club:
1st: NZL 3840 - Ffrenetic - Murray Gilbert and Jonathan Burgess
2nd: NZL 3091 - Fflorin - Hayden Percy and Scott Pederson 
3rd: NZL 3092 - Femme Fatale - Callum and Simon Radford