Bianca Cook has some idea what it's like to be sprayed by a fire hose, for hours on end.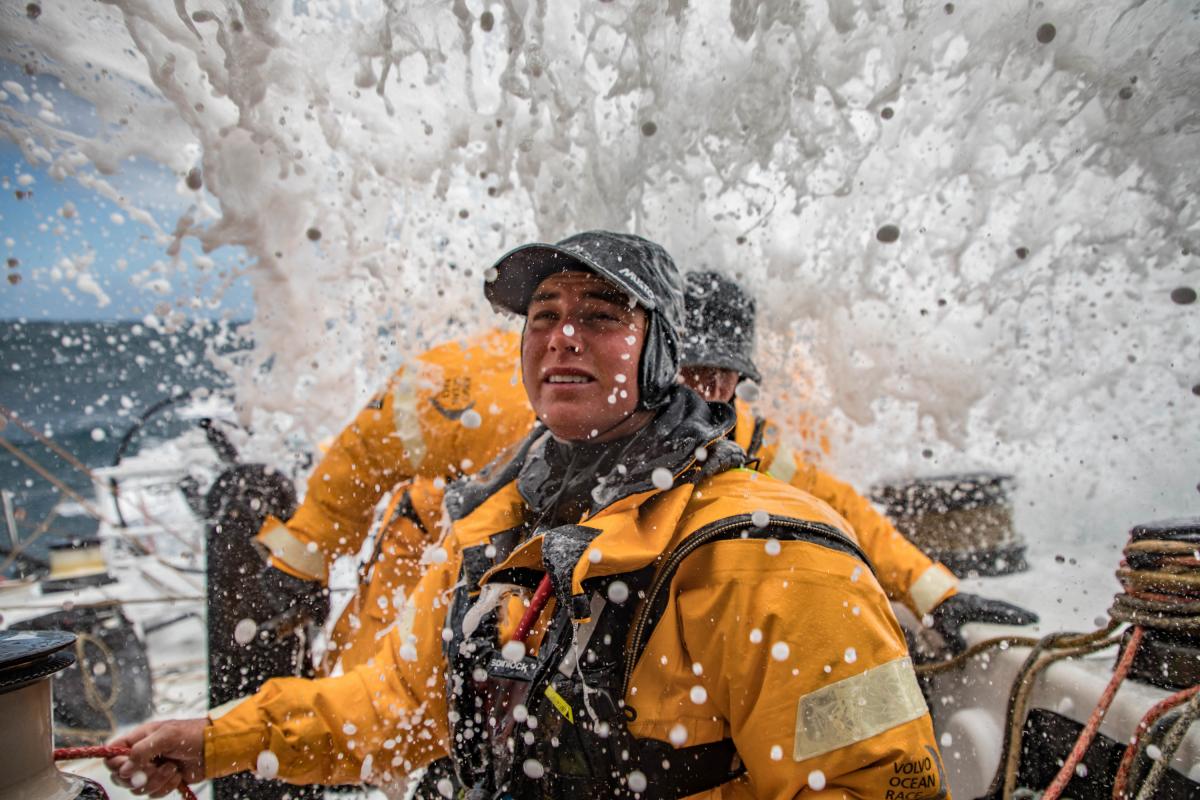 It's often what life is like onboard during the Volvo Ocean Race, particularly in the Southern Ocean, and it's something she's missing dearly right now.
The 28-year-old is sitting out the fourth leg of the race from Melbourne to Hong Kong and it doesn't feel right.
"I did the commentating for the leg start out of Melbourne and I thought, 'oh, my gosh, I can't believe they are leaving without me'," she said. "I almost felt like I had been left behind."
Cook is an integral member of the Turn the Tide on Plastic team but her absence for this leg is part of a pre-arranged plan. She sailed in the first three legs and is expected to be onboard for the rest of the race, including for the next leg into her home town of Auckland.
That will be a significant moment but even more notable is the fact Cook is the first Kiwi woman to sail in the Volvo Ocean Race since Keryn McMaster, Bridget Suckling and Sharon Ferris in 2001/02 and the first New Zealand woman ever on a mixed boat – all four Kiwi women who have been involved in previous races have been on all-women's entries.
The round-the-world race is considered one of the toughest offshore events but Cook feels totally at home.
"I thought it was going to be really, really gnarly and really scary but I realised I was in my element," she said. "It's perfect. There has been no point when I thought, 'what am I doing here?' Not yet, anyway.
"I have come from much bigger boats with really big loads. A Volvo 65 feels a bit like a dinghy, the difference is that vast."
Cook's background is in large superyachts - one of her recent boats is nearly four times the size of the Volvo 65s – and she had clocked up more than 70,000 miles before the Volvo Ocean Race.
Turn the Tide on Plastic are unlike any other team in this year's race. All seven teams have females on board, encouraged by rules which allow for more crew with the inclusion of female sailors, and most have two or three women in their squads. Turn the Tide on Plastic are the exception with five and most of their sailors are also under 30.
It's a very deliberate policy and one that also fits in with their environmental campaign.
"We are sailing with a youth-orientated team because the reality is it's going to be the next generations who inherit the mess that we're making now," skipper Dee Caffari said. "This is a major issue and we need to encourage this generation, and future generations, to step up."
Turn the Tide on Plastic have been more competitive than their seventh placing overall suggests and were leading this leg before they stalled in the Doldrums and were swallowed up by the rest of the fleet.
Cook hopes to be in Hong Kong by the time the team arrive, probably on Saturday, and will soon slip back into race mode.
She will probably even welcome the first spray of the 'fire hose'.