Boaties are asked to play their part in helping stop of the spread of pests and diseases.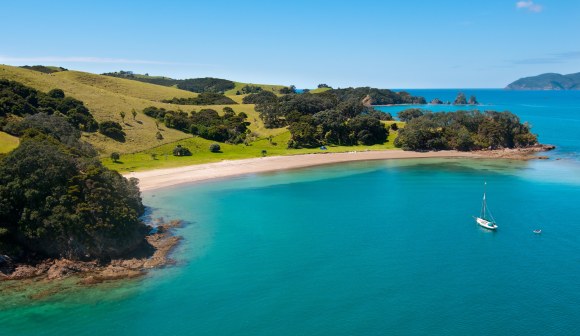 You can help by checking and cleaning your boat, hull and equipment before leaving Auckland, particularly when heading for other harbours and Great Barrier Island. There have been a couple of articles about Auckland's marine biosecurity recently which you can find here and here if you missed them.
You can also visit marinepests.nz for useful information including other region's requirements, and the recently upgraded Ministry for Primary Industries marine biosecurity porthole.
If you are heading to Northland, you must ensure your vessel is free from marine pests before you enter Northland waters. If you are entering a marina you must provide evidence of either a lift and wash within the past month or an antifoul within the past six months.
Marinas in other areas are also adopting this, so check with the marina before you go. More information can be found via the Northland Regional Council website. If you are unsure of what to look out for, you can find more information via the pest control hub.
If you take your pets with you on board, remember to check where you can take them ashore. Please leave them behind if you go ashore to any of the pest-free islands. These islands protect some of our unique and rare birds, lizards and plants that we all want future generations to be able to enjoy, too. Y
ou can find out more about how to help keep our Hauraki Gulf islands pest-free on the Treasure Islands website and the Department of Conservation's top tips to protect Northland this summer.
Contact the biosecurity team on 09 301 0101 or email biosecurity@aucklandcouncil.govt.nz