It's doubtful they found much treasure but as many as 25 boats laden with pirates recently ventured up the Waimakariri River.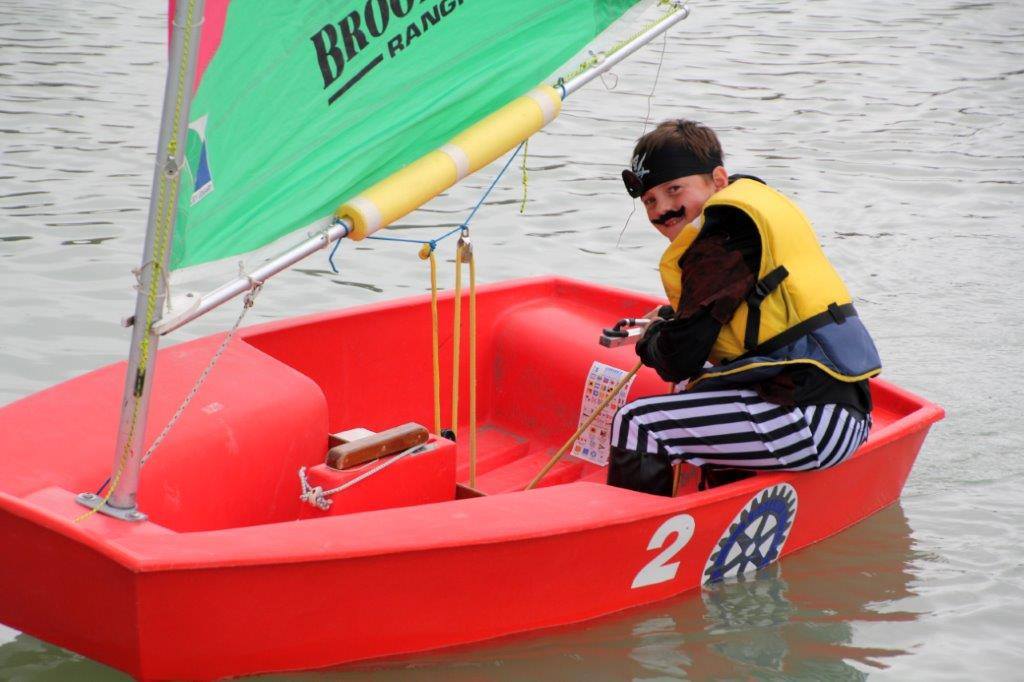 The fact so many took part was enough of a prize and an illustration of the work being done at the Waimakariri Sailing & Power Boat Club that has rejuvenated their learn to sail programme at a club about to celebrate their 90th anniversary.
The club based at Karaki beach near the mouth of the Waimakariri River once used to run a learn to sail programme but tried outsourcing it for a few years. They found it did little for their membership so this season, with the learn to sail in-house again, they have taken on teaching children and adults and it has resulted in 30 new members and the prospect of another 30 in the New Year.
"It's been amazing," Waimakariri Sailing & Power Boat Club vice commodore Sam Jones said. "We don't want to see our learn to sail programme die out so it's probably been one of the most satisfying things I have been involved in."
It started when Jones teamed up with one of the other dads at the club, Bill Howard, and they started a learn to sail programme using six plastic Optimists, a couple of Piccolos, a Splash dinghy for adults and an 18-foot trailer sailor named Viking that kids can jump into if they lack confidence.
They recently had a pirate day when all of the sailors, both young and old, were required to dress up in costume and went in search of 'treasure' (an ice-block).
"We agreed that we didn't want the programme to be all about racing, which a lot of clubs focus on, so we had a pirate day," Jones said. "We have really tried to emphasise the adventure side of sailing because, for many, that's what they end up doing."
It hasn't been difficult for them to attract numbers. The only marketing they have done is the occasional post on Jones' Facebook page and word of mouth.
"I'm pretty mouthy," Jones joked.
"I think people down here are looking for things to do. We had the earthquakes, which consumed people, and now people are getting their lives back. Kids are sick of looking at screens the whole time – and parents sick of them doing that, too – and they're looking for something else to do. On the back of interest in the America's Cup, it's rejuvenated new junior and family memberships at the club."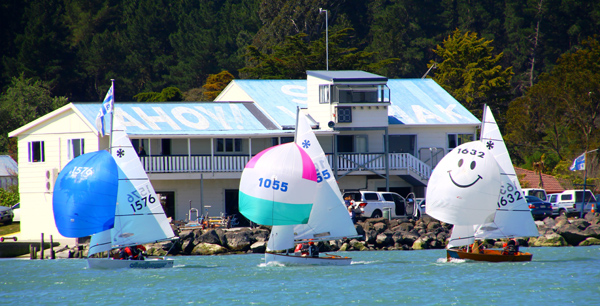 They have plans to modernise the fleet, and hope to replace the Piccolos with Splash dinghies, and want to ensure adults who learn to sail themselves will in a couple of years do a learn to sail coaching course so the responsibility doesn't fall on one or two individuals. They also want to work with other clubs in the Canterbury region and further afield to grow the sport.
"It's all going really well but it's taken quite a bit of work to get to this point and for me to get my head around what we should be doing," Jones said. "The club's committee, led by a very patient commodore in Kerry O'Brien, have been very supportive.
"The Yachting New Zealand website has also been fantastic. We've completely scoured it and used a lot of the resources on there. We do a lot of the basics before going out on the river."
Race days still see between 15 and 35 sailors and there are bound to be plenty more when the club celebrate their 90th anniversary with a special regatta on March 10-11.
The club was initially formed as a power boat club in 1927 and a sailing club followed in 1931 after a meeting in a tin shed owned by the Waimakariri Harbour Board. They joined forces to become the Waimakariri Sailing and Power Boat Club in 1934.
A handful of good sailors have come out of the club, including former Olympic rowing champion and Emirates Team New Zealand cyclor Joe Sullivan, who was taught to sail in the 1990s by the club's current patron, Ron Mackie. Joe and his brother Brayden won the 1994 senior opening day cup sailing a Sunburst.
The 90th anniversary regatta will one of the highlights of the season and will include the North Canterbury Optimist, P-Class and Starling championships, Canterbury Firebug championships and the Andy Holland Series.
There won't be any races for pirates, though.