A new initiative from the Waikawa Boating Club wraps a package neatly around their two biggest events plus two months cruising and is aimed at 'out of town' yachties thinking of visiting the Marlborough Sounds this summer.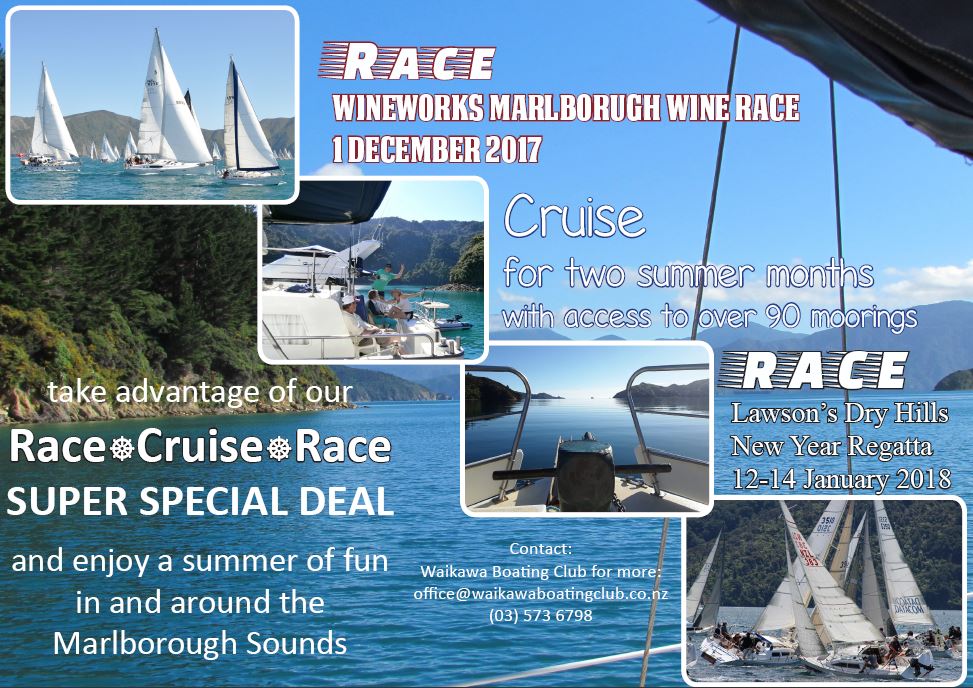 Combining entry to the club's two premier events - the WineWorks Marlborough Wine Race (December 1) and the Lawson's Dry Hills New Year Regatta (January 12-14) with a special two-month cruise deal gives access to almost 100 moorings through the Sounds and D'Urville Island. 
"We have several boats who travel especially for these events and this year, with the WineWorks Marlborough Wine Race a month later than before, it just makes sense to bring your yacht here, stay a while and enjoy our beautiful cruising ground," Waikawa club manager Sue van Velzen said. "Anchoring can be challenging in some bays due to the deep water. Our moorings are mostly on four or five tonne blocks and ensure a peaceful night."
The package is priced at $300, representing a saving of $55 from the total cost.
For more information, please contact the club on office@waikawaboatingclub.co.nz or phone (03) 573 6798.