Sir Russell Coutts heads an all-star coaching lineup at the Windshift camp in Wanaka in early January, when a number of youngsters will explore the many sailing pathways open to them in the modern sailing world.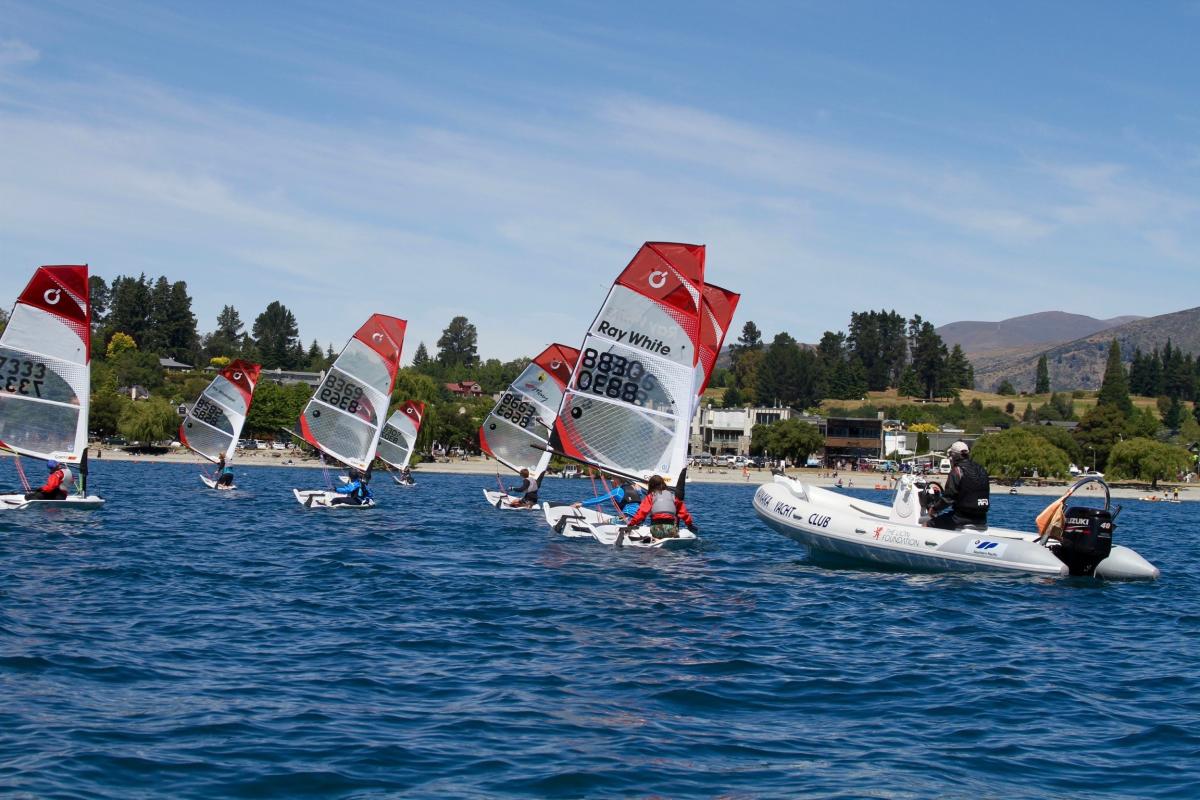 Spaces on the three-day camp have already been snapped up, and it's hardly surprising given Coutts will be joined by Mark Orams, Hamish Pepper, Barry McKay, Sam Bulloch (foiling kiteboard), Hayden Whitburn and Beven McKavenagh at the Wanaka Yacht Club on January 9-11.
Sessions include two-handed class sailing, spinnaker and trapeze sailing, singlehanded Olympic pathway boat options, a foiling moth workshop, windsurfing workshop and a foiling windsurfer demonstration along with kiteboarding and foiling kiteboard demonstrations. Participants will rotate through the clinics over the three days.
In addition to the on-water sessions, there will be an evening presentation on sailing career pathways and other fun group activities.
"We are, in some regards, harnessing the momentum that winning the America's Cup has generated in youth sailing and endeavoring to present the options that are out there for kids in a fun, engaging and thoughtful way," Wanaka Yacht Club Youth sailing co-ordinator Craig Fahey said. "It's about taking a fresh look at junior sailing with the overarching focus being on fun, the measure of success being the retention of young sailors in the sport."
The Wanaka Yacht Club are hosting an O'pen Bic regatta immediately after the camp and expect more than 60 sailors, proving that the junior sailing is alive and well in the south.
Visit www.windshiftcamp.co.nz to learn about the event and find out how to get involved.