Only two sailors return from last year's team but there are plenty of familiar names in this year's New Zealand squad for next month's youth sailing world championships in Sanya, China.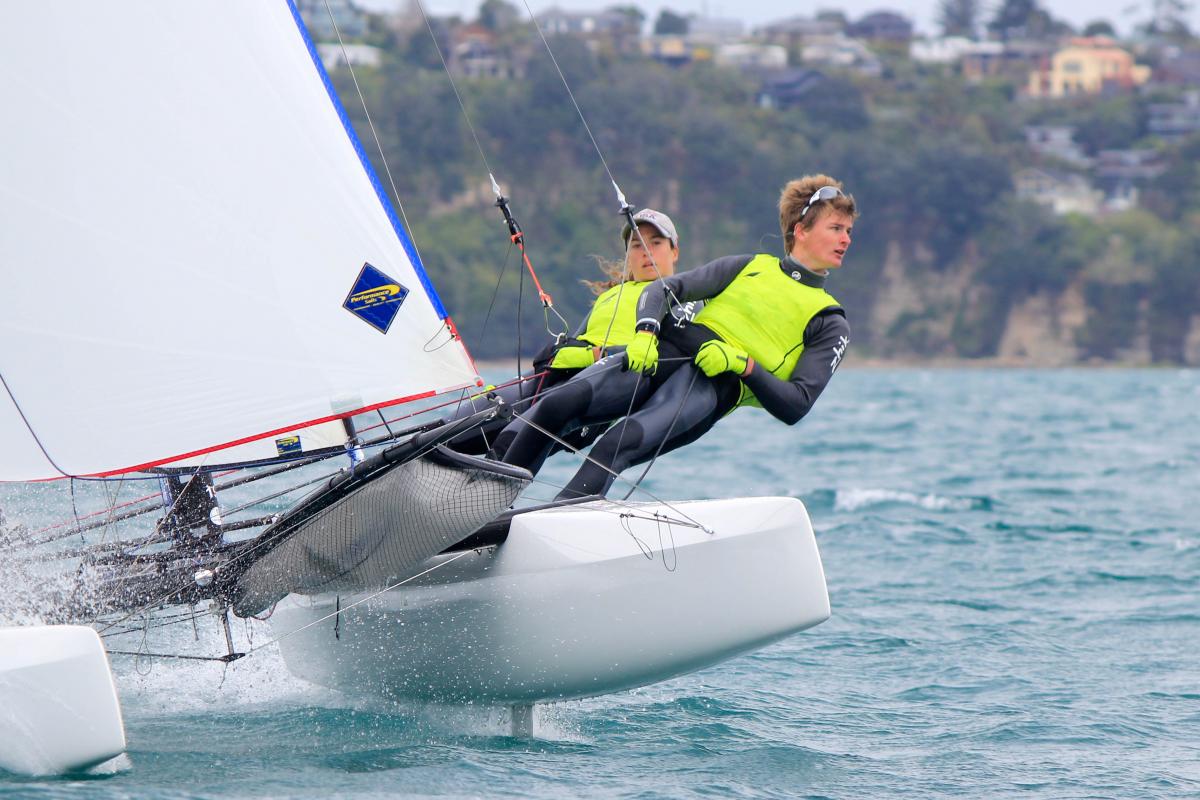 Greta Stewart and Henry Haslett competed at the 2016 Aon Youth Sailing World Championships in Torbay and this time the pair have teamed up in the Nacra 15 after convincingly winning last month's Yachting New Zealand youth trials at the Manly Sailing Club.
Stewart will be competing in her third youth worlds and won bronze medals at the last two instalments with her older sister Kate in the girl's 29er. Kate has since stepped up to the 49erFX, finishing a credible 13th at the class world championships in Portugal with Erica Dawson.
Haslett was 13th in the boy's 420 with Josh Berry at last year's youth worlds.
New Zealand will send a full team of 14 across the five youth classes - RS:X, 420, 29er, Laser Radial and Nacra 15 - to China for the premier event in youth sailing. More than 400 sailors from over 60 nations are expected to compete on the waters off Hainan Island from December 9-16.
Stewart isn't the only one whose older sibling has previously competed at the youth sailing world championships.
Seb Lardies (brother Frankie), Scott McKenzie (brother William), James Barnett (brother Sam) and Xanthe Copeland (sister Ellie) will all be able to call on their siblings to get a sense of what it's going to be like in China.
They all came through an intensely competitive youth trials that saw a number of classes go down to the final race. Both the boy's and girl's 29er was decided on countback and four points or less separated the boy's and girl's Laser Radial and boy's 420.
"The selectors were really impressed with the standard of sailing in the trials and, because of that, selected a full team to compete in Sanya," Head Coach Matt Thomas said.
"Every team member has proven they can compete at the front of the fleet and will be fighting hard to bring home a medal for their country and points for the Nations Trophy. We want them to enjoy the opportunity and sail to their potential, and we know they will all learn a huge amount to take forward in their sailing."
The nations trophy is awarded to the best overall country and New Zealand has won it twice (1994 and 2002) since it was introduduced in 1991. The likes of Sam Meech (2008 bronze, Laser Radial), Alex Maloney (2010 silver, 29er), Jo Aleh (2004 silver, Laser Radial), Sir Russell Coutts (1979 silver, Laser and 1981 gold, Laser), Blair Tuke (2007 silver, 29er), Dean Barker (1990 gold, Laser and 1991 silver, Laser) and Stuart Bannatyne (1989 gold, Laser) have won medals at the youth sailing world championships.
Under-17 Laser Radial world champion Josh Armit is also included in the squad, and Seb Lardies and Scott McKenzie this year won the 29er US national championships and were fifth at the 29er world championships.
Light winds are expected at Sanya during the event, which will be challenging for the sailors, as will trying to juggle school exams with training before they head away.
NZL Sailing Foundation Youth Team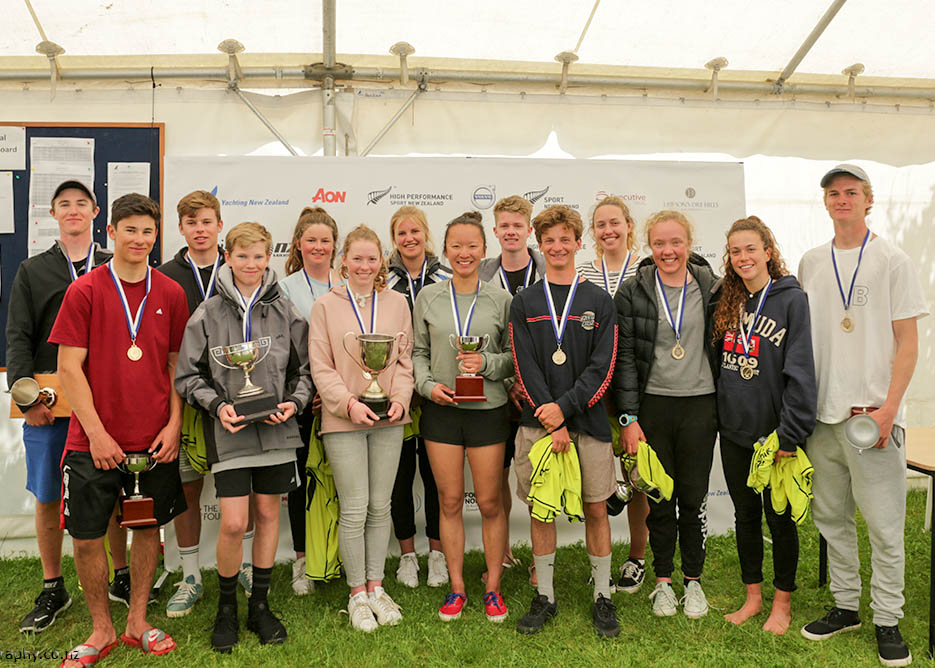 Boy's Laser Radial
Josh Armit, Murrays Bay Sailing Club, 15 Years old
Girl's Laser Radial
Annabelle Rennie-Younger, Murrays Bay Sailing Club, 18 years old
Boy's RS:X 8.5
Max van der Zalm, Tauranga Yacht and Power Boat Club, 17 years old
Girl's RS:X 8.5
Veerle ten Have, Tauranga Yacht and Power Boat Club, 16 years old
Boy's 29er
Seb Lardies (skipper) Kohimarama Yacht Club, 17 years old
Scott Mckenzie (crew) Kohimarama Yacht Club 17 years old
Girl's 29er
Crystal Sun (skipper) Kohimarama Yacht Club, 18 years old
Olivia Hobbs (crew) Kohimarama Yacht Club, 18 years old
Boy's 420
James Barnett (skipper) Wakatere Boating Club and Tauranga Yacht and Power Boat Club, 15 years old
Sam Street (crew) New Plymouth Yacht Club and Murrays Bay Sailing Club, 17 years old
Girls' 420
Xanthe Copeland (skipper) Wakatere Boating Club 18 years old
Annabel Cave (crew) Murrays Bay Sailing Club, 18 years old
Nacra 15
Greta Stewart (skipper) Murrays Bay Sailing Club, 17 years old
Henry Haslett (crew) Wakatere Boating Club and Murrays Bay Sailing Club, 18 years old