Yachting New Zealand are looking for sailors to help behind the scenes at the Auckland stopover for the Volvo Ocean Race.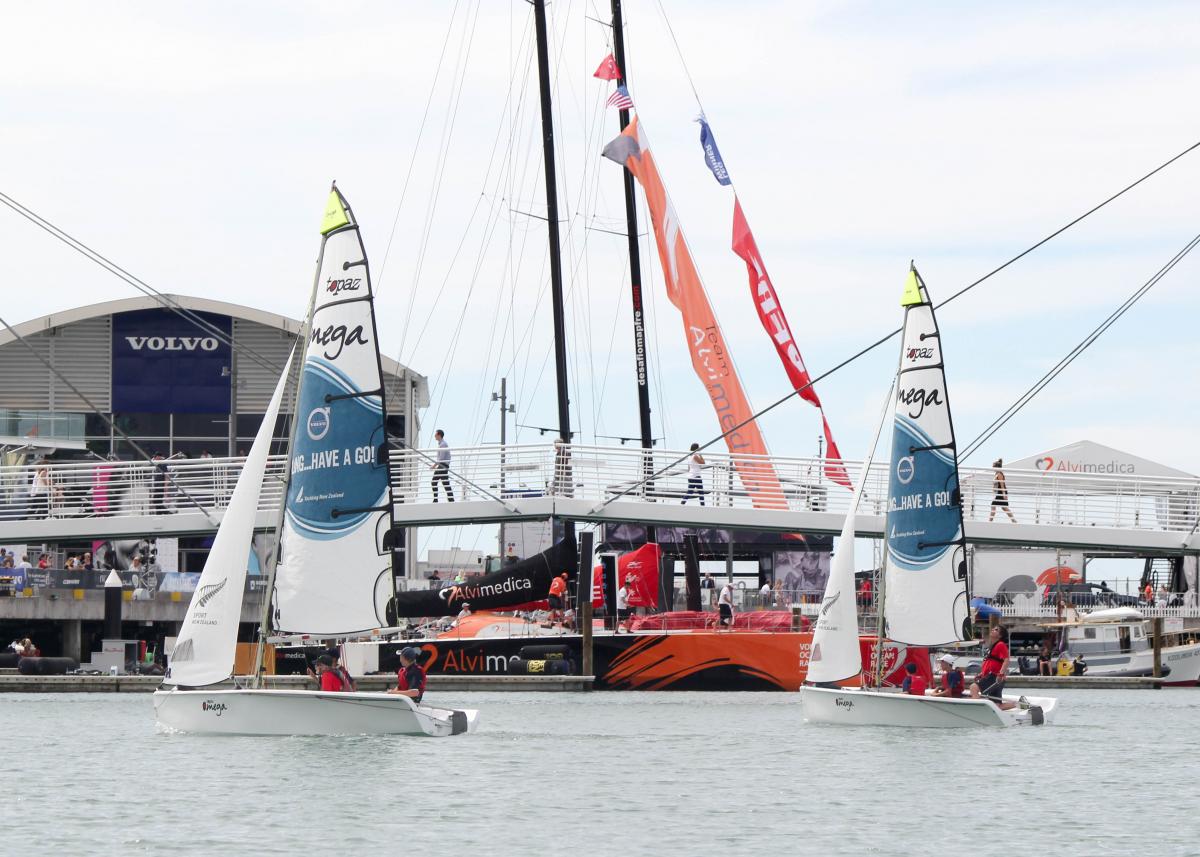 Yachting New Zealand are running a Volvo Sailing… Have a Go! experience as part of the festivities planned during the stopover from the end of February, taking people for a sail in the Viaduct Harbour.
Competent sailors who would like to help skipper one of our four Topper Omega yachts alongside members of the NZL Sailing Team and Yachting New Zealand staff are asked to register their interest. 
This is a great opportunity to be a part of the stopover. All volunteers will receive some clothing, lunch each day and official volunteer accreditation.
The programme runs from the February 24 until March 18 and volunteers would need to be available from 9am–5pm.
If you are interested, please contact Danika Mowlem at Yachting New Zealand (danika@yachtingnz.org.nz or (09) 361 4028). You will need to provide your contact details, dates you would be available during the stopover and a brief statement about your sailing background and experience.
This is an Auckland-based event and Yachting New Zealand are unable to contribute to the costs of any volunteers from outside of the area.