The Royal New Zealand Yacht Squadron might be easily New Zealand's biggest yacht club but it doesn't mean they sit back and assume membership will always be strong.
The presence of the America's Cup has undoubtedly helped, and about 200 joined in the wake of Emirates Team New Zealand's stunning win in Bermuda, but they have also developed a number of sailing programmes that have had a positive influence on numbers.
One of the latest has been the adult learn to sail programme.
There's a clear gap in the market in this country with few clubs geared up to offer adults the chance to learn to sail. A lot of this is down to resources, both human and equipment, with the majority of the focus on the next generation of sailors.
The Squadron dipped their toes into the adult market last year with immediate success, putting more than 100 adults through their level one and two course, and they're aiming to more than double that over the next 12 months.
It certainly helps that they have the resources, and it's not something every club could attempt. They recently employed a fulltime learn to sail manager in Peter Linford, on top of other staff who pitch in, and either utilise a fleet of Elliott 7s when they're not being used by the youth training programme sailors or other boats owned by members like the MRX.
"We felt for adults looking to get into sailing, there weren't many options out there at the moment," Squadron sailing director Laurie Jury says. "We obviously had the resources here with the Elliott 7s and the MRXs and thought it would be a good membership driver for us and to get adults into sailing.
"When you go to other countries it's quite a big industry, especially in the States the adult space is massive. In New Zealand we just learn at a young age or the Kiwi attitude is to just jump in a boat and learn that way. Now everyone is getting more safety conscious and we have a lot of ex-pats doing our courses so people are used to paying a professional to teach them how to do it properly. That culture is coming in a little more. It also opens it up because you don't have to know someone who owns a boat."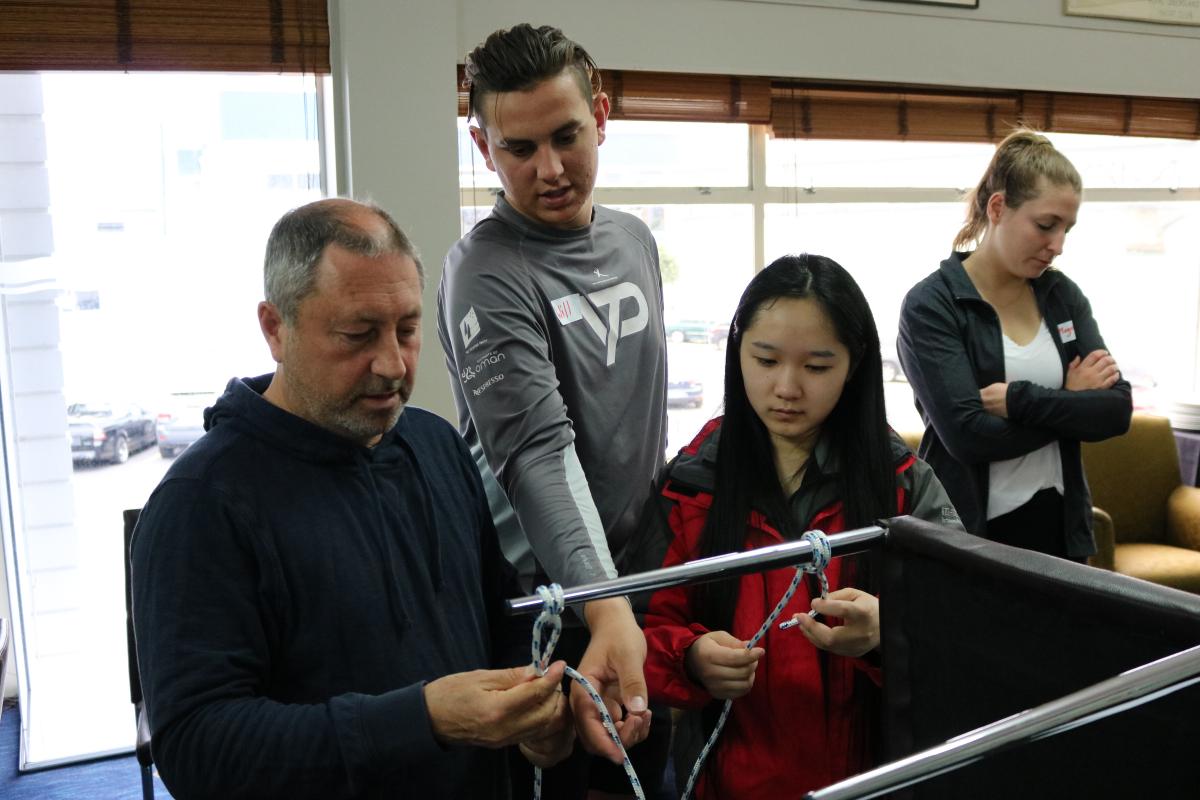 Another offshoot of the adult learn to sail programme is the availability of more crew. Many owners were struggling to get crew for Wednesday and Friday night and weekend races, even after the youth programme plugged some of the gap.
"The youth programme is successful but it's probably too successful because they want to sail on the 52s or 40-foot race boats rather than the old 30 footers," Jury says. "The young guys don't really want to sail on those boats so we needed to find a few more adults.
"We've definitely seen a lot of our students out sailing in rum races and the cruising series. They're also using the club for functions and going for dinner. And that's what it's about for us – growing the membership."
That membership now stands at about 3000, and on top of the adult learn to sail programme they also offer the likes of the highly-regarded youth training programme and the performance programme for the top 10 youngsters and they are also running a month-long live-in international foiling camp over the New Year. 
The Squadron also have a close association with the NZ Extreme Sailing Team in the Extreme Sailing Series and will once again host the Red Bull Foiling Generation and Harken Schools regatta.
"We are pretty busy and have a lot going on," Jury admits. "We are still a traditional club but a lot more open and friendly. We really want to get families and younger kids into sailing. We are not a closed-door club at all. We want people to join and enjoy it, and promote sailing."