The first batch of winners for this year's Volvo Yachting Excellence Awards have been announced and feature world champions, America's Cup winners and individuals who are recognised for outstanding service to sailing in this country.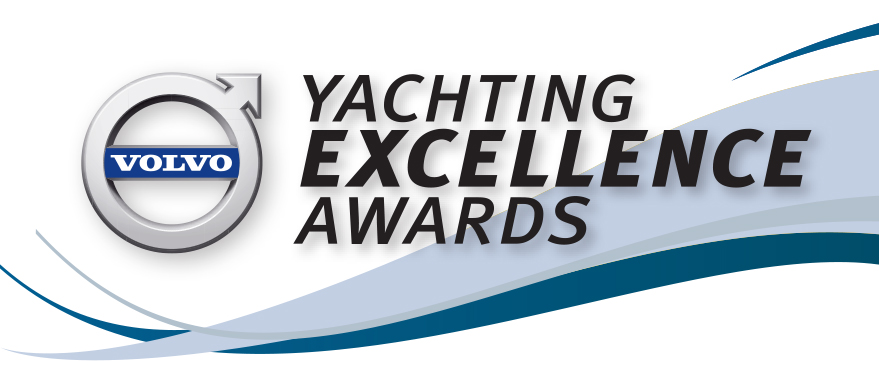 The winners will be recognised at a gala dinner at the Royal New Zealand Yacht Squadron on November 24, when the top awards of the year will also be announced. Last year Peter Burling and Blair Tuke won the Sir Bernard Fergusson Trophy for Sailor of the Year for a record fourth time.
Burling has picked up a performance award for his exploits in winning silver at the Moth world championships and he also played a major role in winning the America's Cup with Emirates Team New Zealand, who have also won a performance award. 
Also recognised are the likes of M32 world champion Phil Robertson and his crew of Will Tiller and Stew Dodson; Sydney to Hobart winners Gaicomo, Jim Delegat and his crew; 49erFX world championships bronze medallists Alex Maloney and Molly Meech as well as Conrad Colman, who astounded many in completing the Vendee Globe non-stop solo round the world yacht race despite being dismasted.
A host of junior world champions have picked up youth performance awards, illustrating the depth of young sailors in New Zealand.
The service awards are some of the most popular and they largely acknowledge people who don't seek attention and fanfare.  
"Congratulations to all of our award recipients," Yachting New Zealand chief executive David Abercrombie said. "It's been a truly remarkable year, highlighted by Emirates Team New Zealand's America's Cup success, and so many Kiwis have performed with distinction on the world stage.
"I would particularly like to congratulate the service award winners. They are the ones, usually club stalwarts, who get the job done and hold our sport together."
The following categories will be recognised at the awards dinner on November 24:
Executive Travel Sailor of the Year Award for the Sir Bernard Fergusson Trophy
Volvo Young Sailor of the Year Award
Nespresso Coach of the Year
Zhik Official of the Year
Aon Emerging Talent Award
Lawson's Dry Hills President's Award
Tickets to the dinner can be purchase here or for more information contact Kelly Mulcahy on (09) 361 1471.
2017 Volvo Yachting Excellence Award winners
Service
Ian Wallace – Panmure Lagoon Sailing Club
Scott Leith – Murrays Bay Sailing Club
Richard Gifford – Queen Charlotte Yacht Club
David Anderson – Naval Point Club Lyttleton
Helena Horswell – Royal Akarana Yacht Club
Steve Cranch – Royal Akarana Yacht Club
Ray Haslar – Kerikeri Cruising Club
Peter Dawson – Murrays Bay Sailing Club
Matteo de Nora - Emirates Team New Zealand
Gary Key - St Johns Rotary
Youth Performance
Eli Liefting & Rose Dickson – Royal Akarana Yacht Club
Sean Herbert – Torbay Sailing Club
Brianna & Courtney Reynolds-Smith – Murrays Bay Sailing Club
Kate & Greta Stewart – Murrays Bay Sailing Club
Mattias Coutts – Manly Sailing Club
Seb Menzies – Murrays Bay Sailing Club
Josh Armit – Murrays Bay Sailing Club
Sebastian Lardies & Scott McKenzie – Kohimarama Yacht Club
Performance
Conrad Colman - Vendee Globe
Giacomo, Jim Delegat & Crew – Royal Akarana Yacht Club
David McDiarmid, Matt Steven & Bradley Collins – Royal Akarana Yacht Club
Peter Burling – Tauranga Yacht & Powerboat Club
Phil Robertson, William Tiller & Stewart Dodson – Royal New Zealand Yacht Squadron
George Anyon, Taylor Balogh & Matthew Hughes – Royal New Zealand Yacht Squadron
NZL Sailing Team (Youth America's Cup) – Royal New Zealand Yacht Squadron
Emirates Team New Zealand – Royal New Zealand Yacht Squadron
Alex Maloney & Molly Meech – Murrays Bay Sailing Club
Cruising Award
Emily Riley - solo circumnavigation of New Zealand