Final preparations are underway for the start of the new Volvo Sailing... Have a Go! season following the delivery of a new trailer last week.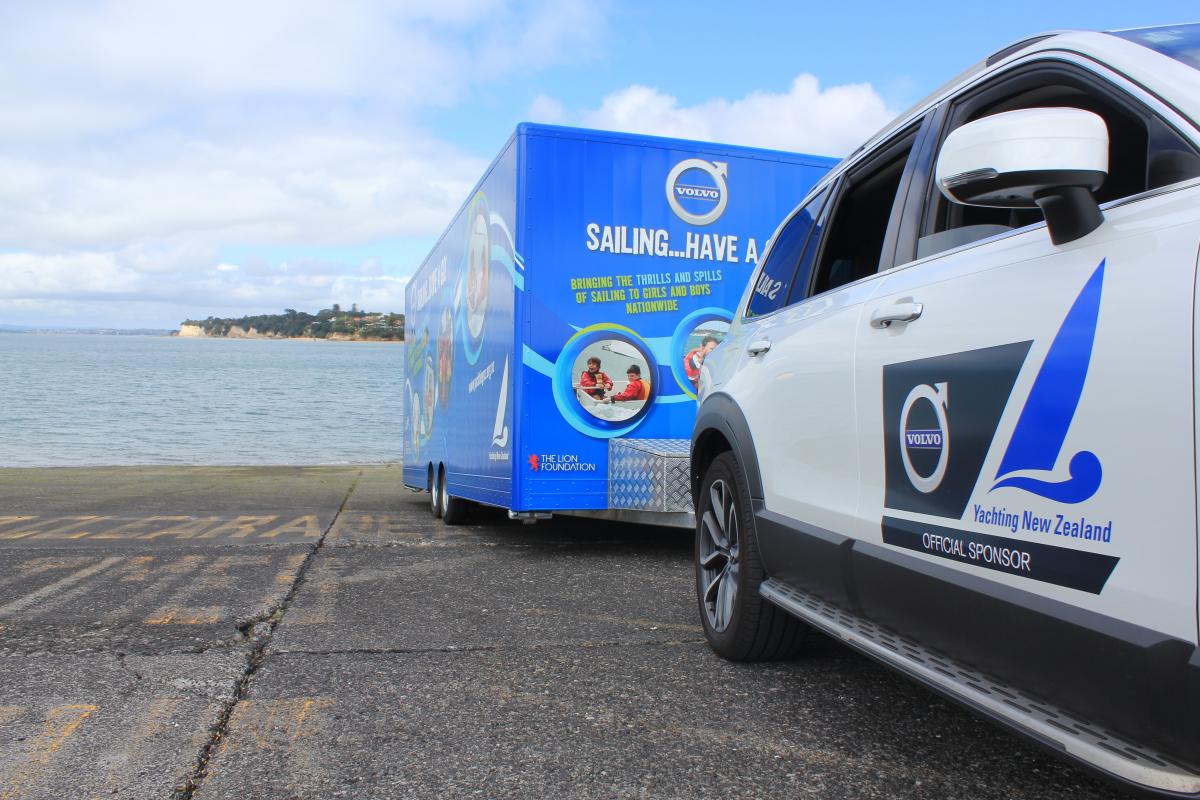 The new trailer replaces the previous one used in the northern region for the last eight years and was made possible with the generous support of the Lion Foundation.
The new Volvo Sailing... Have a Go! season starts on the first day of term four on October 16 when three trailers will start visiting schools and clubs around the country. Nearly 3600 children were put through the programme last season and the calendar is nearly full for term four, reflecting the interest in sailing, but there are still some slots available for term one in 2018.
All of the equipment needed for a day's sailing fit into each custom-built trailer, including six Optimists, one Weta, two Topper Taz and one Rib, as well wetsuits and lifejackets.
Volvo Sailing... Have a Go! is a one-day introduction to sailing, designed to give kids the opportunity to experience the thrills and spills of sailing in a safe and well-managed environment. And, most importantly, have fun.
It's open to children aged 8-12 and no prior sailing experience is required. All clothing and equipment is provided.
Anyone keen for the Volvo Sailing... Have a Go! trailer to visit their club or school should register online here. For more information, contact Danika at danika@yachtingnz.org.nz or on 021 202 6154.