Andrew McKenzie made an excellent start to the Laser European championships in Barcelona and Tom Saunders is not far behind as two New Zealand sailors occupy top-10 spots.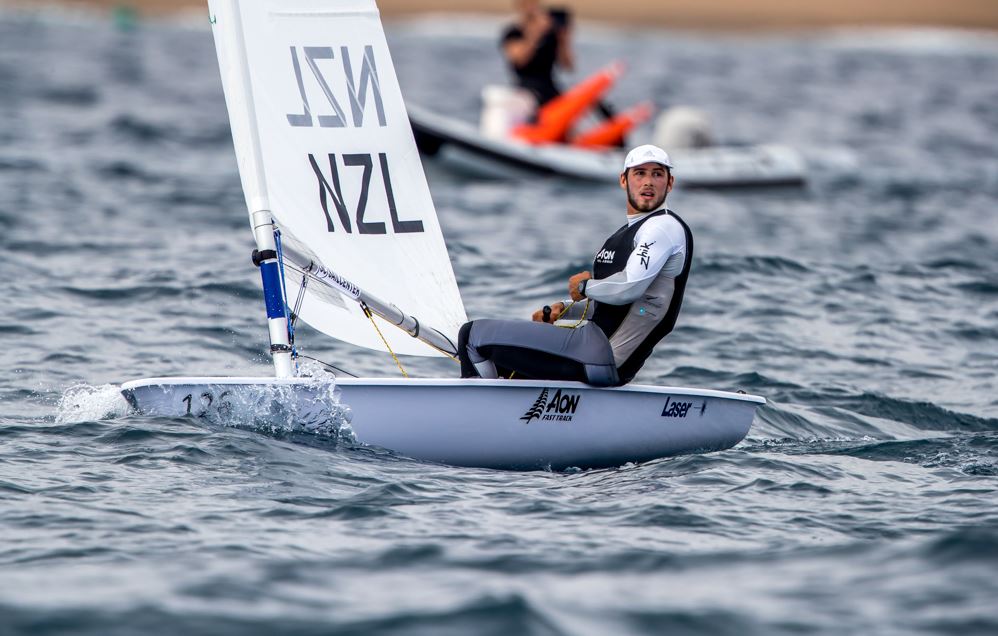 McKenzie was second in both of his race to sit in third, two points behind leader Tonci Stipanovic of Croatia who opened with two wins in blue fleet (the same fleet as McKenzie). Saunders was third and 13th in his two races and is ninth overall.
A quality fleet of 125 boats has lined up in Barcelona, including newly-crowned world champion Pavlos Kontides (5th) and two-time world champion Nick Thompson from Great Britain (14th), although what was supposed to be the first day or racing yesterday was scuppered by the political protests taking place in the Spanish city.
Race officials tried to run three races overnight but a dying breeze meant only two were possible. The first race was sailed in 10 knots with the second in 6-8 knots.
"A great first day of racing for me carding 2, 2 in a light and tricky onshore breeze, putting me in third overall," McKenzie said. "Three races are scheduled for tomorrow to wrap up qualifying."
Results and standings after two races of the Laser European championships in Barcelona overnight (NZT):
1st: Tonči Stipanovic (CRO) 1 1 - 2 points
2nd:  Giovanni Coccoutlo (ITA) 2 1 - 3 pts
3rd:  Andrew McKenzie (NZL) 2 2 - 4 pts
9th  Tom Saunders (NZL) 3 13 - 16 pts