For so long a New Zealand crew has been at the forefront of the 49er fleet but now a trio of combinations are trying to go some way to emulating what Peter Burling and Blair Tuke achieved over the last Olympic cycle.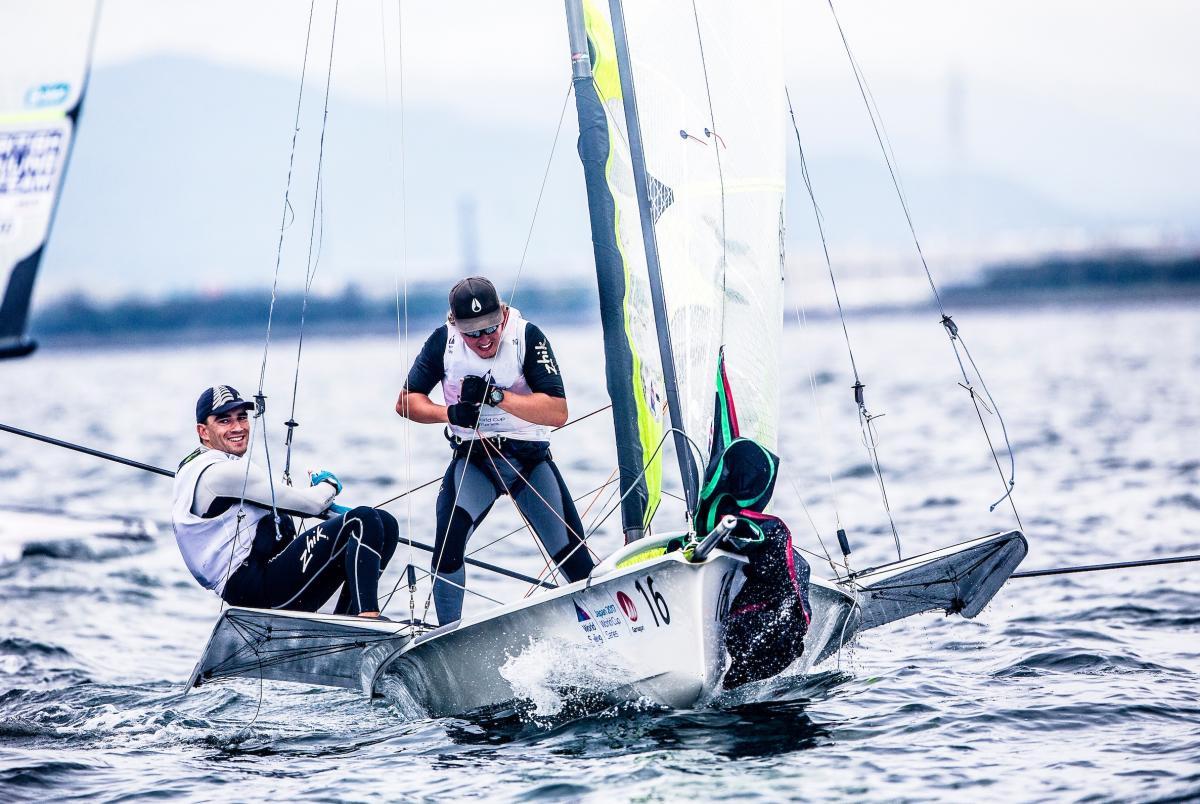 The world and Olympic champions have yet to commit to another Olympic campaign – they're a bit preoccupied with the small matter of sailing around the world right now – which has allowed others to emerge from their significant shadow.
All three are in the early stages as combinations, with Josh Porebski and Trent Rippey the most experienced. The pair jumped in the skiff together about two years ago and have accumulated a number of top-10 results but are looking to make that jump into becoming regular contenders.
Porebski has been there before, finishing second with Marcus Hansen (behind Burling and Tuke) at the 2013 49er world championships, and knows what it takes.
"It's a few years ago now but it's the goal to get back up there," Porebski said. "Back then, we had a pretty complete package. We know what we need to do and it's just a matter of doing it.
"We have been kicking around the top 10 mainly this year and having three or four really good days and then one not so good day which has seen up drop back a bit. It's a year of learning for Trent and I and figuring out how to take the next step."
Isaac McHaride and William McKenzie are on a steeper learning curve, but the youngsters showed some of their potential when finishing fifth at last week's World Cup regatta in Gamagori.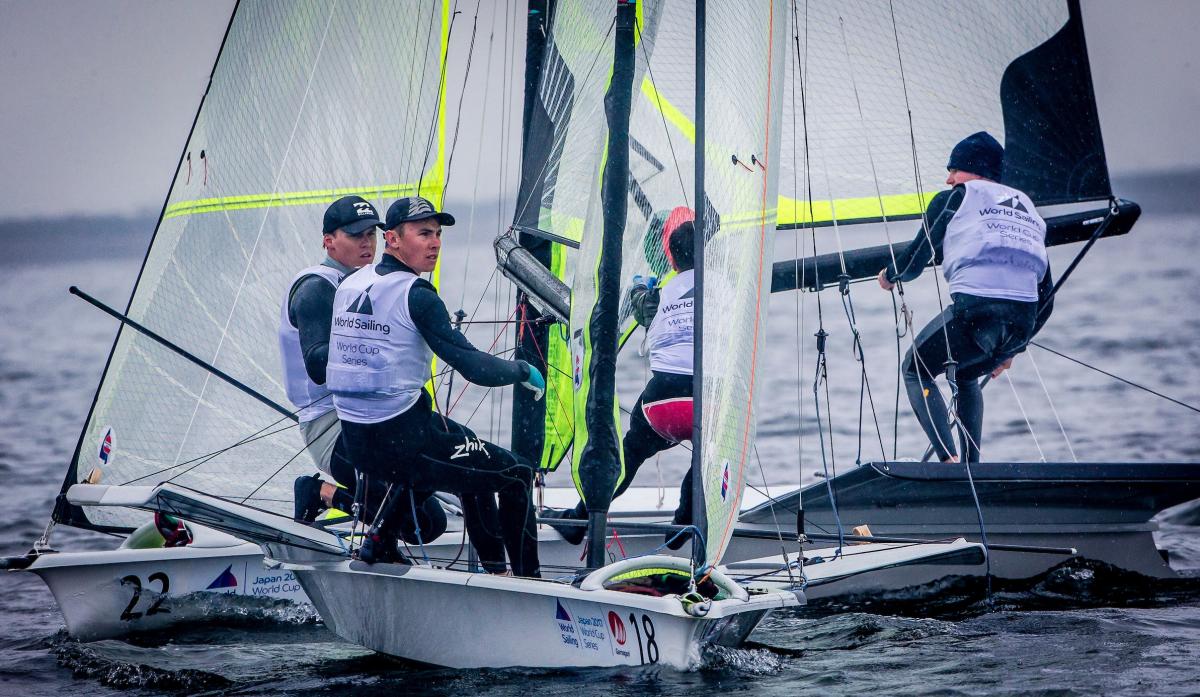 They took a lot of encouragement from winning a race and finishing in the top five in all three medal races against quality opposition but know they still have plenty to learn.
"I think we are tracking alright at the moment," McKenzie said. "We've been sailing together for only about a year and a half and we are happy with how far we have come but the goal is still to get to the top and we still have a long way to go. We are trying to learn everything we can and make the most of these trips."
Porebski and Rippey finished sixth in Gamagori, with Logan Dunning Beck and Oscar Gunn, who also won a race in Gamagori, not far behind in seventh. Dunning Beck previously won two World Cup regattas with Jack Simpson and was also skipper of the NZL Sailing Team who finished second at this year's Youth America's Cup.
It all highlights the competitiveness of all three crews and also makes for a healthy dynamic in both training and racing. All three are also coached by Jim Maloney, who helped guide Molly Meech and Alex Maloney to silver at last year's Rio Olympics.
"There's definitely some friendly rivalry going on and we are all trying to push each other as far as we can," McKenzie said. "Trainings are quite intense because we're trying to beat our mates."
It makes sense to train together but they're all also aiming for the same goal – sailing at the Tokyo Olympics – and only one team from each country can line up at the Games.
Porebski is aware of that more than any, considering Burling and Tuke have gone to the last two Olympics in the 49er and could be there again in Tokyo.
"That's been part of my life for the last five years, wondering what they might be doing," he said. "Good on them if they come back. It will be better for us as a training group but who knows what they are going to do? They've got a bit on at the moment sailing around the world.
"It doesn't make that much difference to us. We don't want to go to the Olympics just to compete, we want to go there and do as well as we can."
All three crews are getting a look at the venue this week during the Enoshima Olympic Week regatta and it's a place they all want to return to in three years' time.