One of the key factors behind the success of New Zealand's sailors at last year's Olympics was the amount of time they spent in Rio leading up to the Games and it's an approach they plan to take again ahead of Tokyo 2020.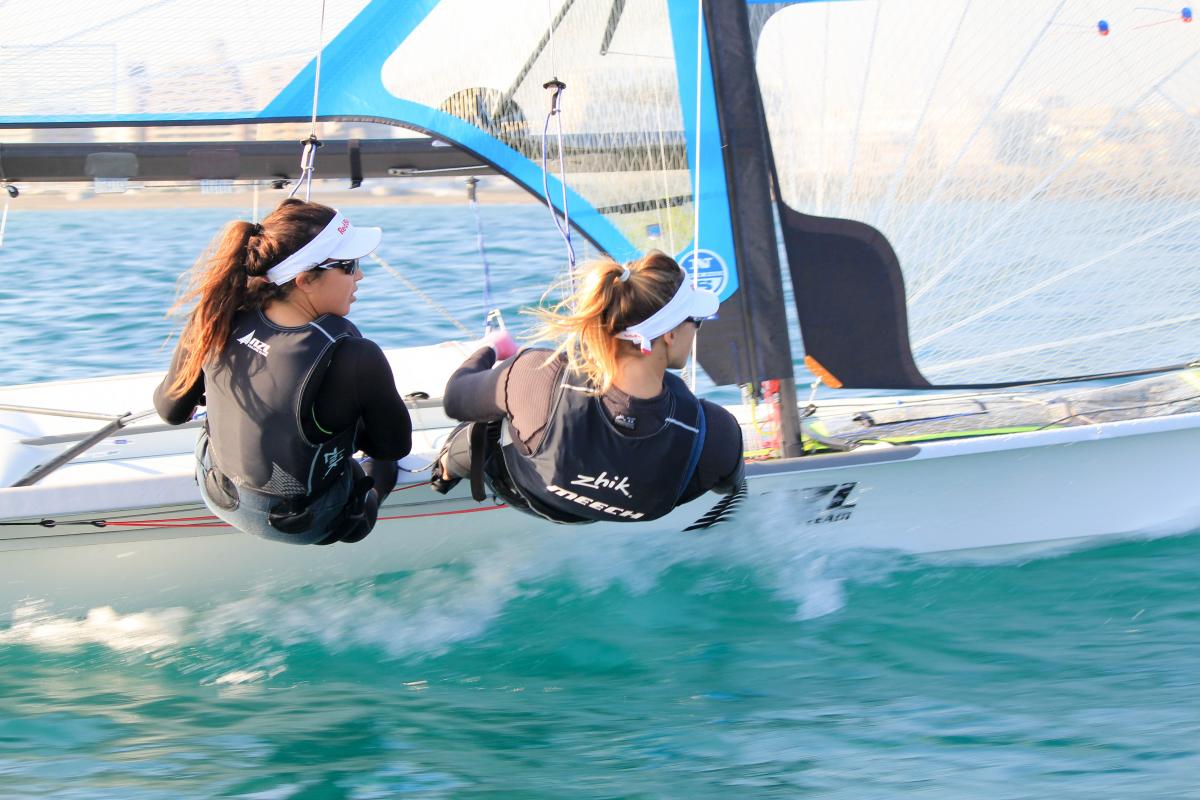 Many of New Zealand's top sailors are in Enoshima this week to get their first look at the sailing venue for the Tokyo Olympics.
Alex Maloney and Molly Meech have spent more time in the town than most, choosing to forgo last week's World Cup regatta in Gamagori to train on the waters off Enoshima. Today they move into race mode for the start of Enoshima Olympic Week, a pre-Olympic regatta.
They are expected to do well considering they are the highest ranked team in the small fleet of 13 boats in the 49erFX. Maloney and Meech were bronze medallists at this year's world championships and the top two crews (Denmark and Brazil) are missing with sailors from both teams taking part in the Volvo Ocean Race.
But the results this weekend are less important than what happens in three years' time.
"It's a good opportunity to experience the culture and the waters and what it's going to be all about for the next three years," Maloney said.
The pair will hope they experience less rain than they have over the past fortnight. Enoshima was also hit by a typhoon earlier this week and another one is forecast to arrive this weekend.
"It's taken us a little by surprise having the first typhoon, let alone another one," Meech said. "It will be interesting to see what happens. Hopefully it passes by without too much rain and wind this time around.
"It's been unfortunate we've had a bad patch of weather so it hasn't really shown us the good side of Enoshima and what it might be like. But it's been really cool to be here and to get used to the Japanese culture and the way things run around here."
A good contingent of 16 Kiwi sailors are competing over the next three days, including Olympic bronze medallist Sam Meech who comes into it on the back of his first World Cup win in Gamagori last weekend. He will also be joined in the Laser fleet by Tom Saunders and Andrew McKenzie, who finished third at the recent European championships.
There are also three New Zealand boats in the 49er class, along with the men's 470 crew of Paul Snow-Hansen and Dan Willcox, Laser Radial sailor Susannah Pyatt and the young 49erFX combination of Erica Dawson and Kate Stewart.
Light winds are expected today before the breeze picks up in the weekend with the approaching storm, something Maloney and Meech have got used to.
The pair were the only New Zealand crew to win a world championship medal this year and also picked up a good result at Kiel Week.
"For our first year on this campaign it's been pretty successful," Meech said. "It's also a new team with Nathan [Handley as coach] and things have been coming along as a team. The highlight was a medal at the worlds but also coming here and checking out the venue; despite the bad weather."