Nine Kiwis are scattered among the seven teams who will line up this weekend for the start of the Volvo Ocean Race.
Photos: Volvo Ocean Race.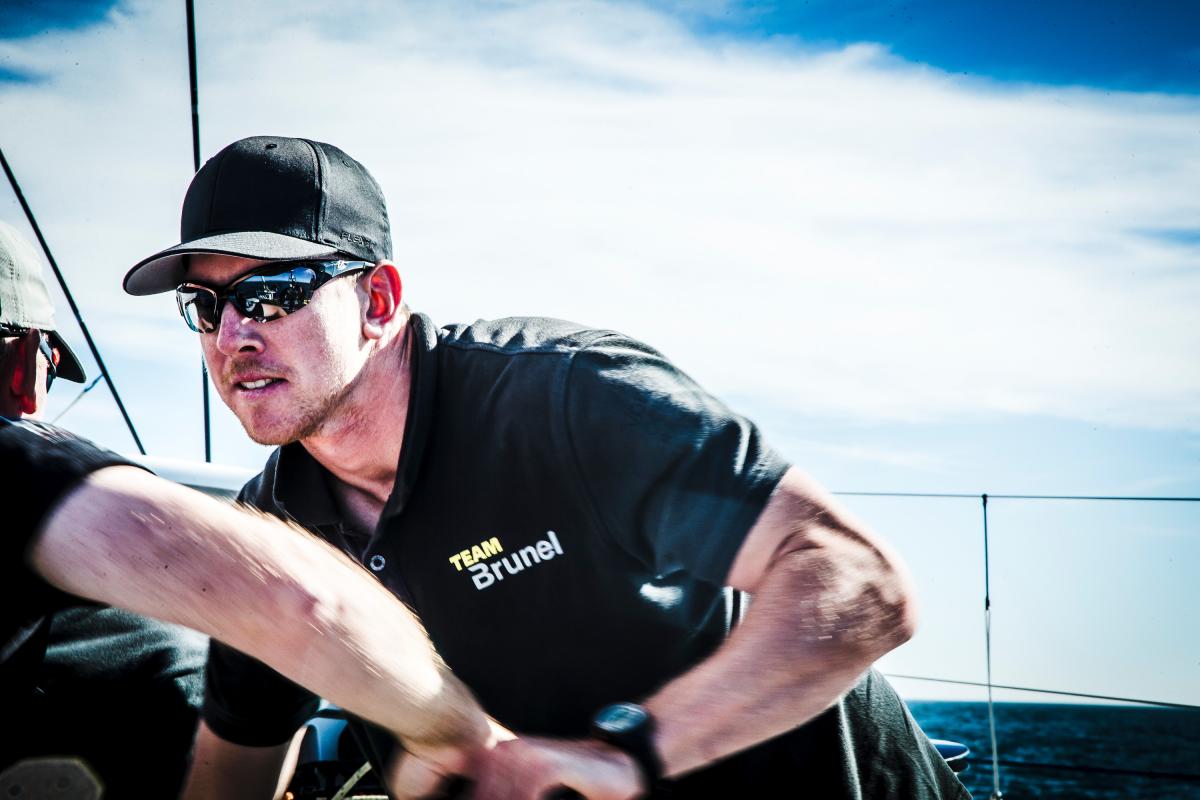 Peter Burling
Team Brunel
Number of Volvo Ocean Races: 0
The skinny: Olympic champion, world champion, America's Cup winner; Burling is now hoping to add Volvo Ocean Race winner to that list. The 26-year-old is one of the most remarkable sailors of the modern era and has the chance to become the first person to win the Olympics, America's Cup and Volvo Ocean Race. Incredibly, he could do it all within the space of two years. Burling will feature in a handful of legs (he's definitely doing the first two) and will operate as a helmsman and trimmer on board.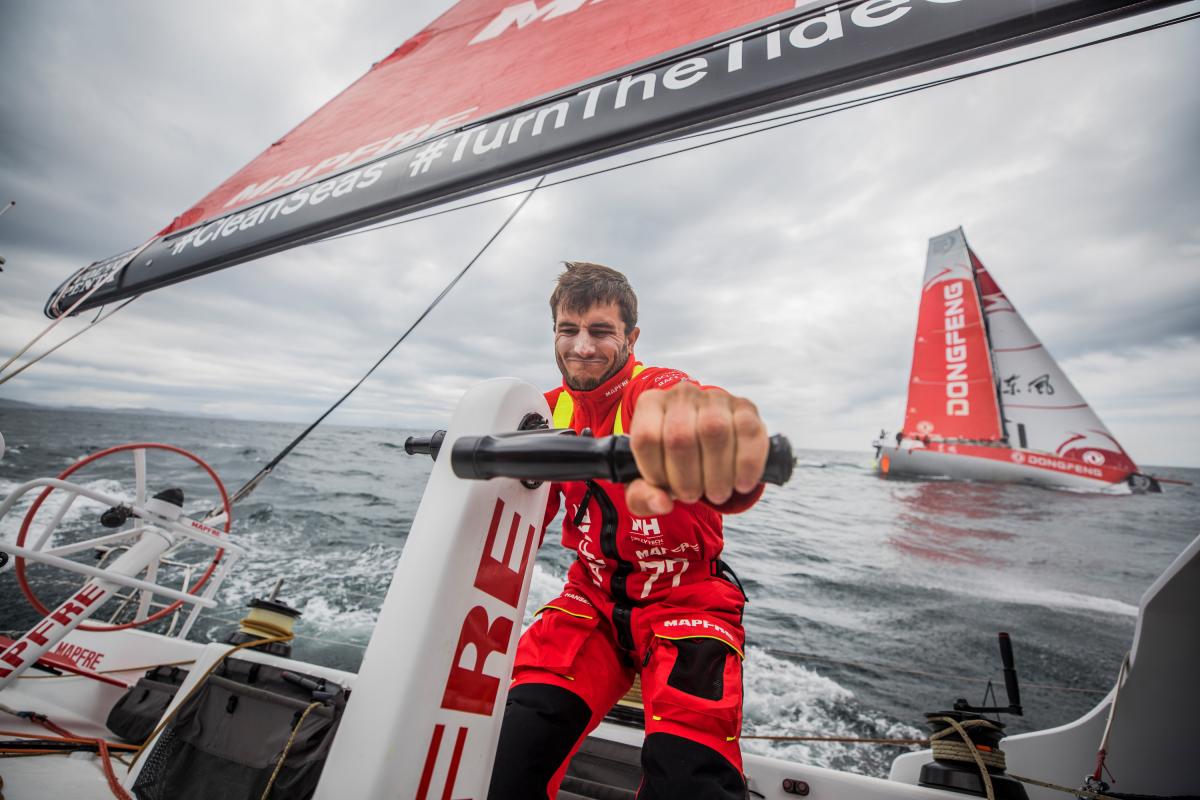 Blair Tuke
Mapfre
Number of Volvo Ocean Races: 0
The skinny: Like Burling, Tuke also has the chance to win sailing's triple crown (Olympics, America's Cup and Volvo Ocean Race) but it's not what is driving him. The 28-year-old originally had more interest in participating in a round the world race even before the America's Cup and Olympics. Mapfre will start as one of the favourites, having won Leg Zero and this week's prologue from Lisbon to Alicante (chk), and Tuke is expected to be on board for most legs of the race. He will be a trimmer/helmsman on board the Spanish boat, which is being skippered by his long-time friend and rival in the Olympic 49er class Xabi Fernandez.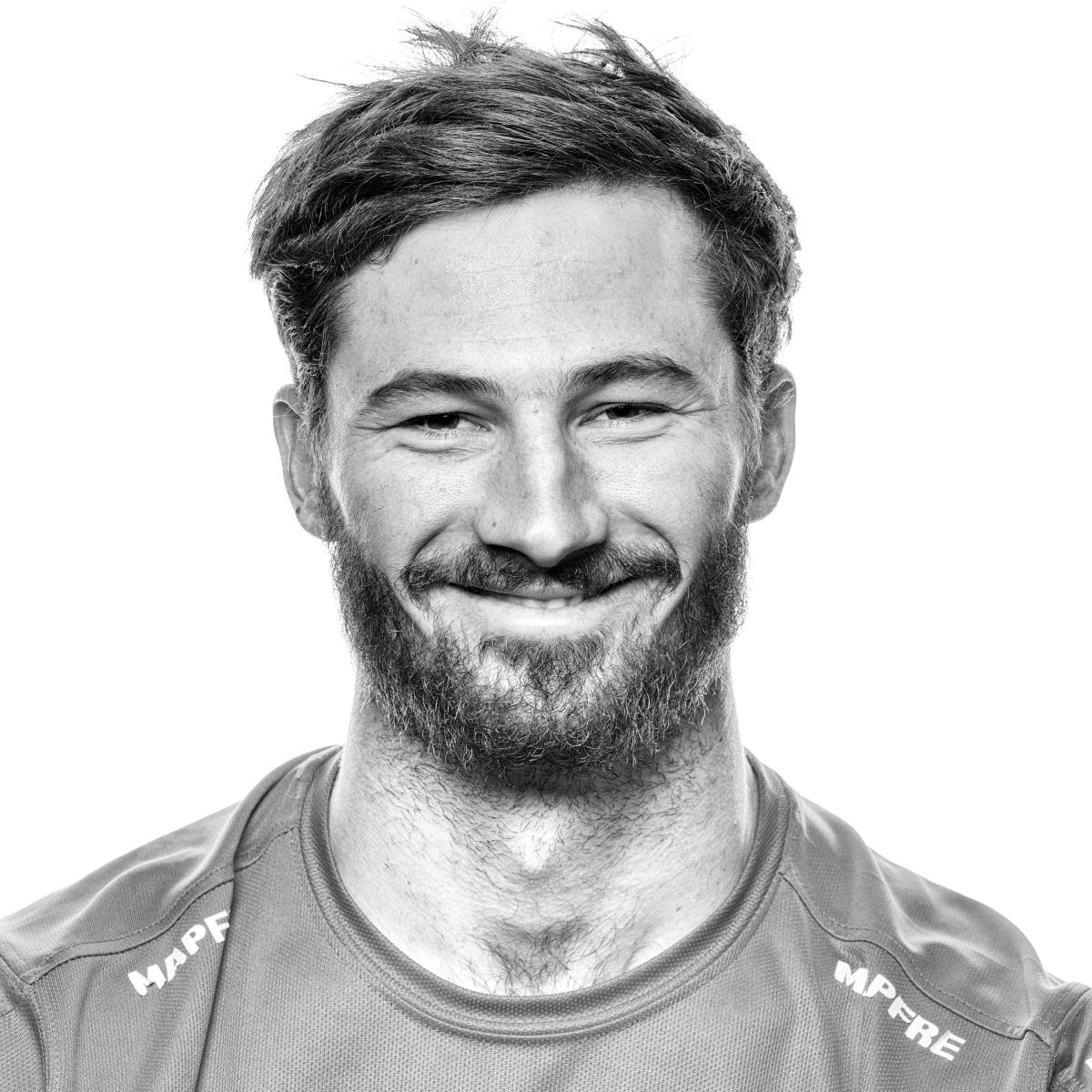 Louis Sinclair
Mapfre
Number of Volvo Ocean Races: 1
The skinny: Sinclair was born in New Zealand, raised on the tiny Caribbean island of Antigua and this year was the powerhouse on Oracle Team USA's America's Cup boat. This will be his second Volvo, having been on the winning Abu Dhabi Ocean Racing for two legs in 2014/15 (including one Southern Ocean leg) and he also has vast experience on big boats, having won line honours in the 2015 the Sydney to Hobart onboard the 100ft super maxi Comanche. Sinclair apparently likes spear fishing, kite surfing and honey cutting – the action of harvesting honey from wild bee hives.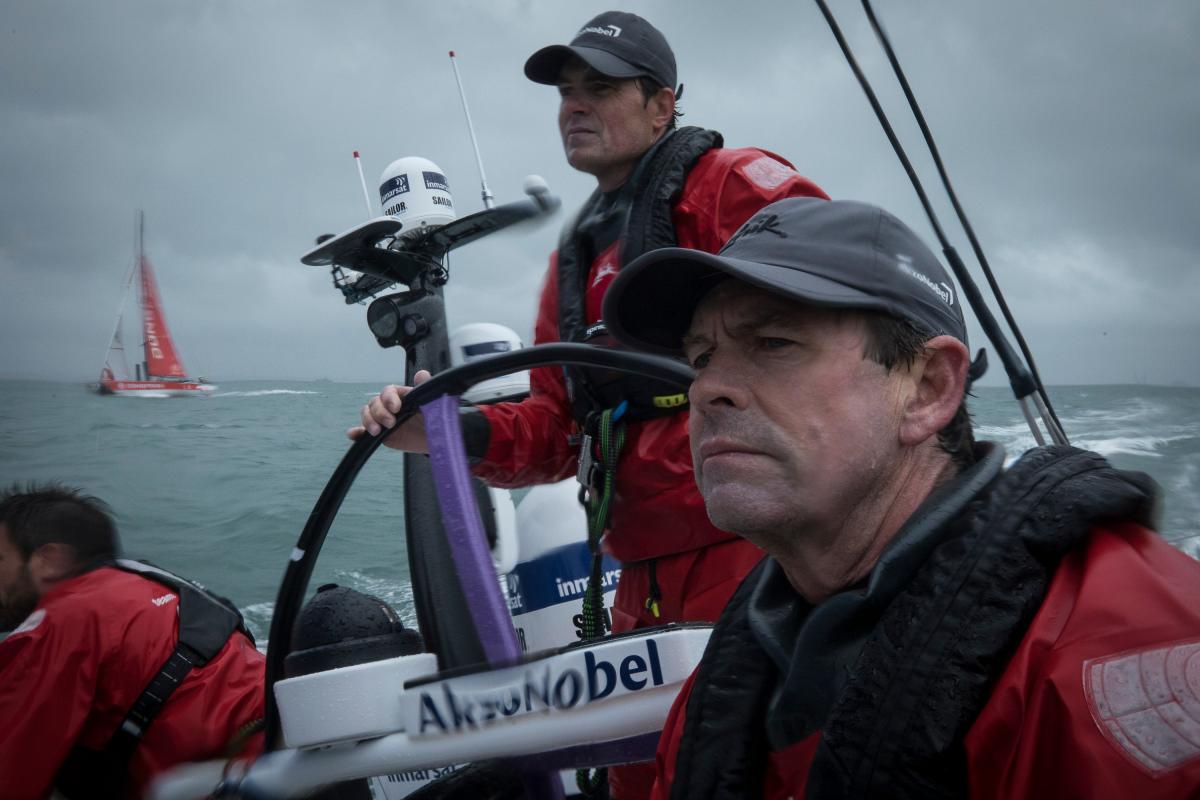 Brad Jackson
Team AkzoNobel
Number of Volvo Ocean Races: 6
The skinny: The 49-year-old Kiwi is a self-confessed addict of the Volvo Ocean Race and this year, when the race gets under way in Alicante in October, he will be lining up for his seventh. It's a love affair that started in 1993 when he helped Grant Dalton win what was then known as the Whitbread Round the World yacht race aboard New Zealand Endeavour. He has missed only one race since, the last instalment in 2014-15, and even then, he helped the all-women's Team SCA as on-shore manager. Jackson, who was announced this week as skipper, has won it three times and also finished second twice and he's now eyeing success aboard Team AkzoNobel.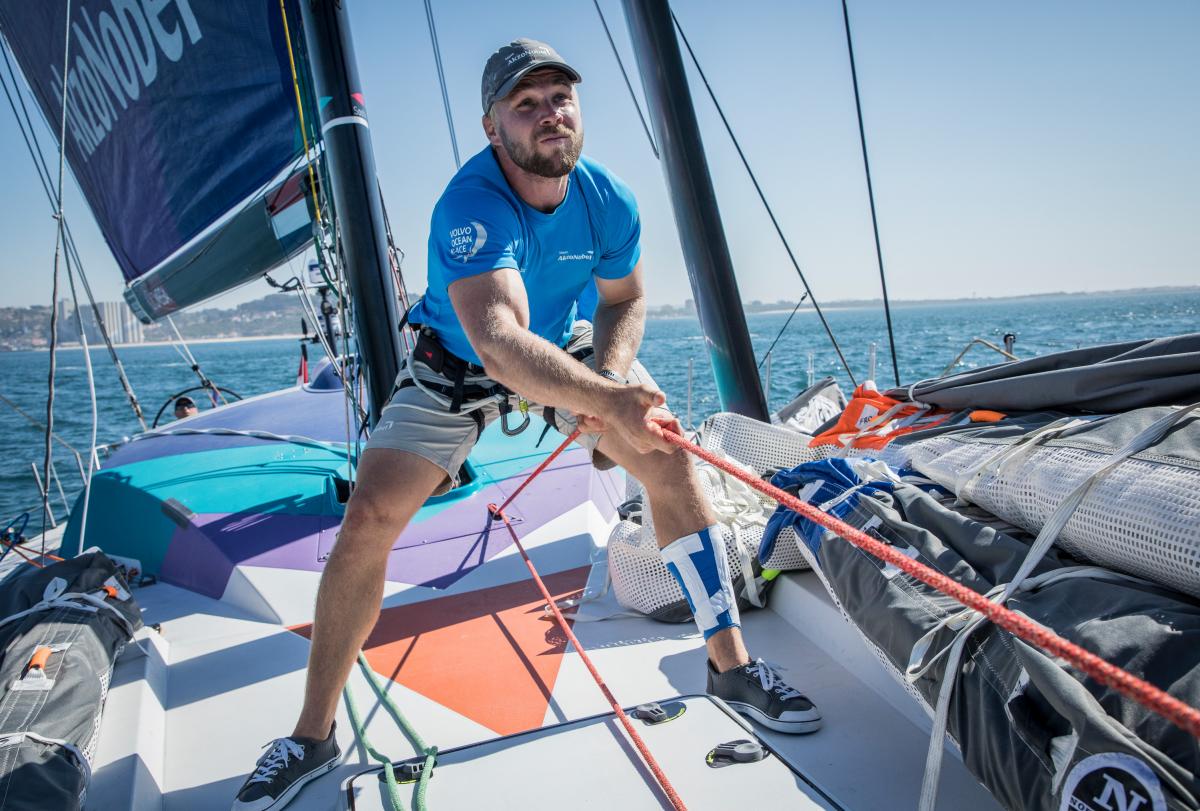 Brad Farrand
Team AkzoNobel
Number of Volvo Ocean Races: 0
The skinny: Like many, Farrand grew up idolising Sir Peter Blake and he now gets to follow in his hero's wake in his first Volvo Ocean Race. The 29-year-old bowman qualifies as one of the crew's under-30 sailors - teams must have two members aged under 30 at the end of the race in July 2018. He has some offshore racing experience but is better known for his involvement in the Extreme Sailing Series and World Match Racing Tour.
Stu Bannatyne
Dongfeng Race Team
Number of Volvo Ocean Races: 7
The skinny: Bannatyne is regarded as one of the world's best and most experienced offshore sailors. On top of his three round the world victories, the 46-year-old has also broken the 24-hour monohull world speed record on five occasions, was 2009 New Zealand Yachtsman of the Year and has completed nine Fastnet Races, three Transpacs from California to Hawaii and 11 Sydney to Hobart races. Like last time, he's likely to be on board for the main Southern Ocean legs only which is hardly surprising given he's known as the King of the Southern Ocean. "The big thing with the Volvo Ocean Race for me is the fast downwind sailing, having no bottom mark to worry about going around." No, there are just icebergs, whales, giant waves and battering storms.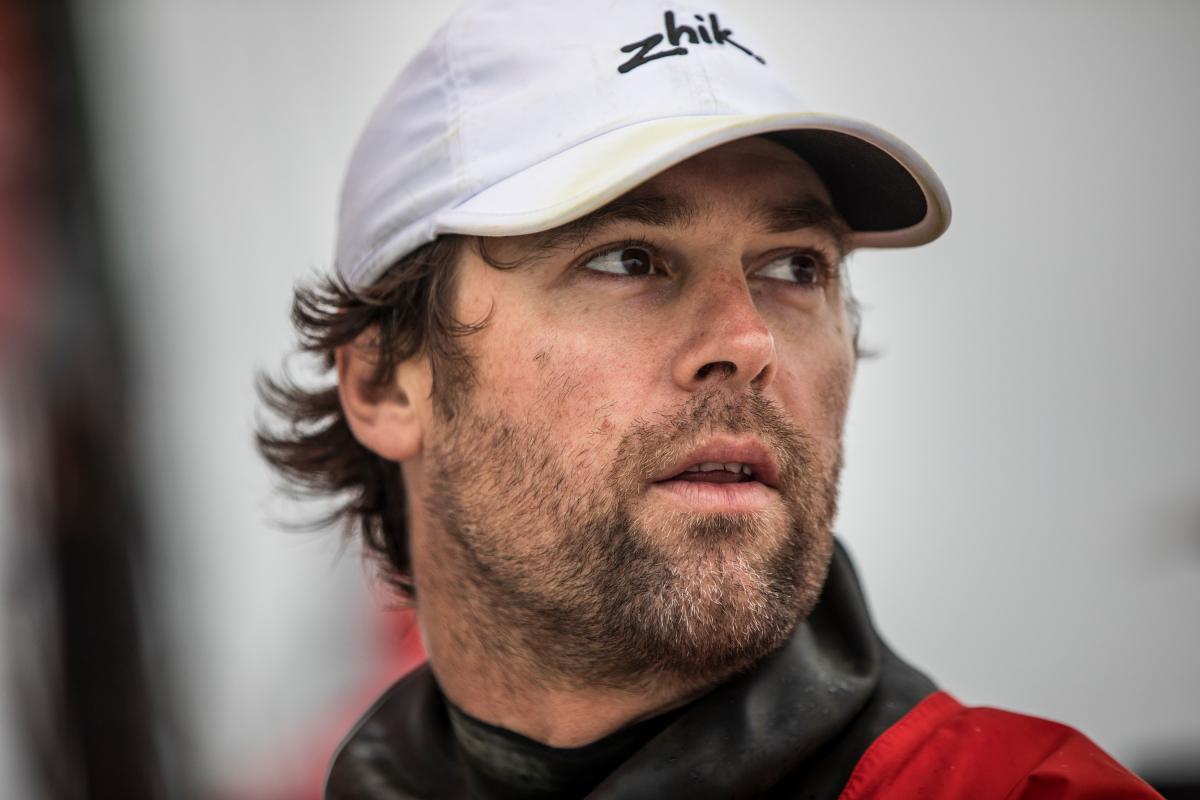 Daryl Wislang
Dongfeng Race Team
Number of Volvo Ocean Races: 4
The skinny: Wisbang, as he's known as, is chasing consecutive wins after being on board Abu Dhabi Ocean Racing last time around. The 36-year-old, who hails from Petone and who got into sailing because his parents figured it would be a way for him to sort out his differences with his older brother, has carved out a good profession as a sailor. He's crewed for Team New Zealand and the king of Spain and was also on board the American maxi Comanche as it set the world 24-hour distance record in the Transatlantic Race (618.01 nautical miles) and later won the Sydney to Hobart. Wislang has designs on skippering his own Volvo team one day.
Tony Mutter
Vestas 11th Hour Racing
Number of Volvo Ocean Races: 5
The skinny: Mutter admits he struggled with the last Volvo Ocean Race, because he wasn't involved. This edition will be the 48-year-old's sixth and he's won it twice before with ABN Amro One (2005-06) and Ericsson 4) and Ericsson 4 (2008-09). It was during that 2008-09 race when Mutter's knee got infected and he had to be operated on by his teammate at sea but it didn't improve enough so he jumped off the boat and was taken to hospital by a fishing boat. He had a better time as co-leader onboard Commanche when last year the super maxi crossed the Atlantic (2880 nautical miles) in a record 5 days 14 hours and also played a key role for Perpetual Loyal when the boat shattered the Sydney to Hobart record in 2016.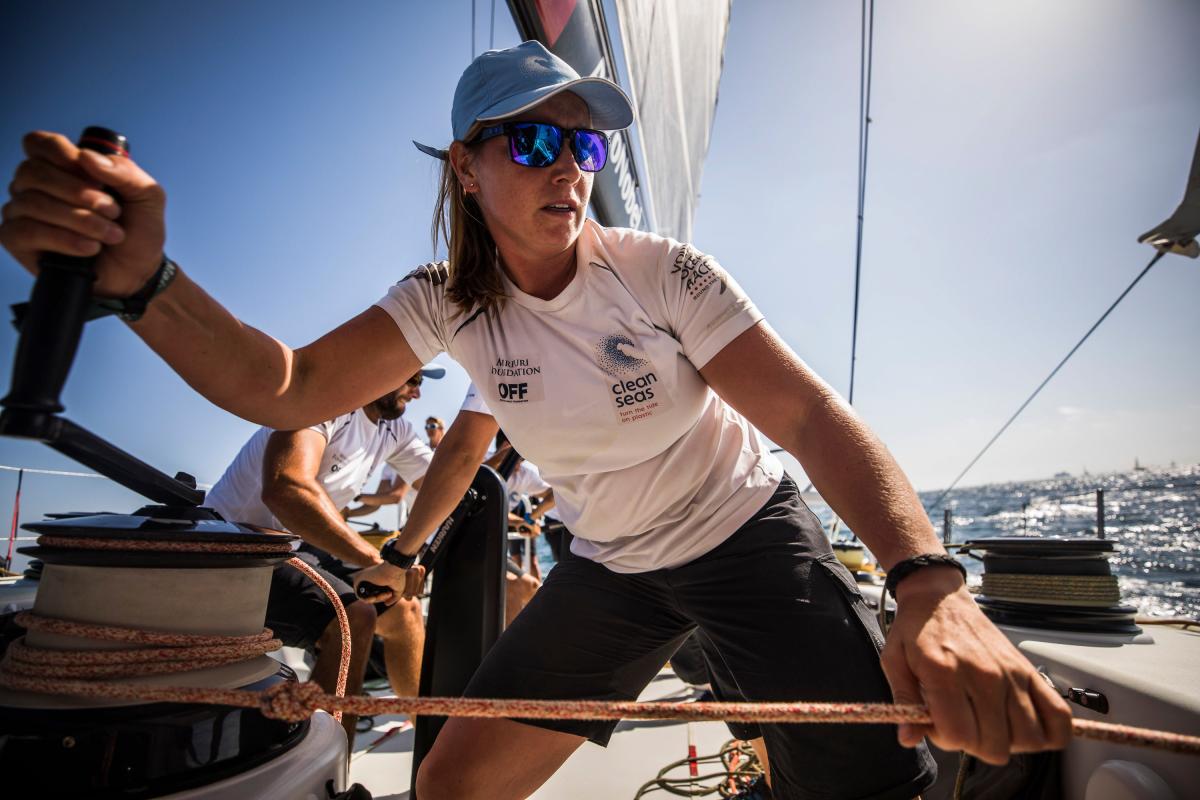 Bianca Cook
Turn the Tide on Plastic
Number of Volvo Ocean Races: 0
The skinny: Cook is a Volvo Ocean Race rookie but she's vastly experienced for her age, having clocked up more than 70,000 miles over the last five years. It was the strength of her sailing CV which got her the ticket onboard Turn the Tide on Plastic because she couldn't get to England in time to trial on the boat for the Fastnet Race and missed the rest of Leg Zero. She had originally aimed to sail at the Olympics, being part of Yachting New Zealand's system, before women's match racing was dropped from the Olympic programme after London. You can read a feature article on her here.