Athletes normally know if they have won a world title but for Courtney and Brianna Reynolds-Smith that realisation didn't happen until the closing ceremony at the 470 junior world championships in Japan at the weekend.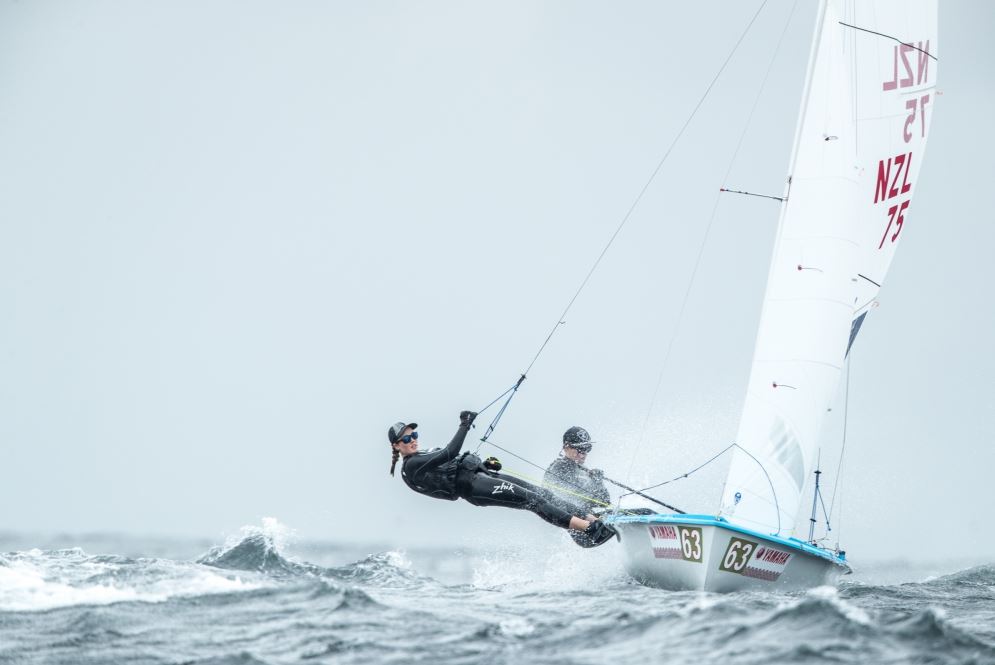 The 17-year-old twins who sail out of the Murrays Bay Sailing Club knew they had finished eighth overall in the under-23 regatta but had little idea they had won the under-20 division.
The pair, sailing one of the 470 boats that Jo Aleh and Polly Powrie used in their last Olympic campaign, started the regatta slowly with a 24th in the first race but emphasised their growth with a fourth in the top-10 medal race.
What made it remarkable was the fact they were up against crews who had finished in the top 10 at the open 470 world championships. And it continues a good run of New Zealand junior or youth world champions following the successes of the likes of Eli Liefting and Rose Dickson (RS Feva), Josh Armit (Laser Radial) and Sean Herbert and Mattias Coutts (O'pen Bic).
"So a very big racing month in Japan has come to an end and we are so stoked with the learnings and experiences we have gained," the twins said on Facebook. "In fact, at the closing ceremony we found out we are the under-20 470 world champions.
"In the long run, this past month of racing has been such a big learning curve and we feel set up to consolidate and take another step in our Olympic campaign."
The Reynolds-Smiths recently made the jump up from the 420 class, where they were sixth at last year's Aon Youth Sailing World Championships, and have set a target of sailing at the 2020 Tokyo Olympics.
"For two young girls who have just started an Olympic campaign, it's a fantastic result that reflects the significant amount of time they have consistently spent on the water and their commitment to trying to chase a dream," Yachting New Zealand acting high performance director Ian Neely said.
The pair have a better idea of what it might take after being coached in Japan by two-time Olympian and former world championship silver medallist Paul Snow-Hansen.
The NZL Sailing Team member was impressed by their progress at both the junior world championships and the Japan national championships, where they also made a slow start but recovered extremely well.
"To finish in the top 10 overall was way above their expectations," Snow-Hansen said.
"It's really hard to make that transition from the youth classes into the Olympic classes – it's a big jump into a bigger boat. They were also against teams with a lot more experience. To make that amount of progress in a short time is really awesome."
"They didn't have the ages in the results so it was not clear how old everyone was. It was a good surprise [to discover they had won the under-20 world title] but not a huge surprise because they were significantly younger than most there."
The experience was also a valuable one for Snow-Hansen, particularly as the regatta was held at Enoshima which will play host to the Tokyo Olympics.
"It was really awesome to be at the Olympic venue and I've seen a few typhoons come through now. It was really useful to see what happens when the bigger waves come through and watch the different techniques in dealing with them."
Courtney and Brianna will join Snow-Hansen and Dan Willcox in training over the New Zealand summer as they prepare for their next pinnacle event, the combined world championships in Aarhus next August.