The Royal New Zealand Yacht Squadron have expanded their learn to sail programme for the 2017/2018 season following the recruitment of fulltime learn to sail coach Peter Linford on top of the addition of an MRX fleet as a learn to sail boat option.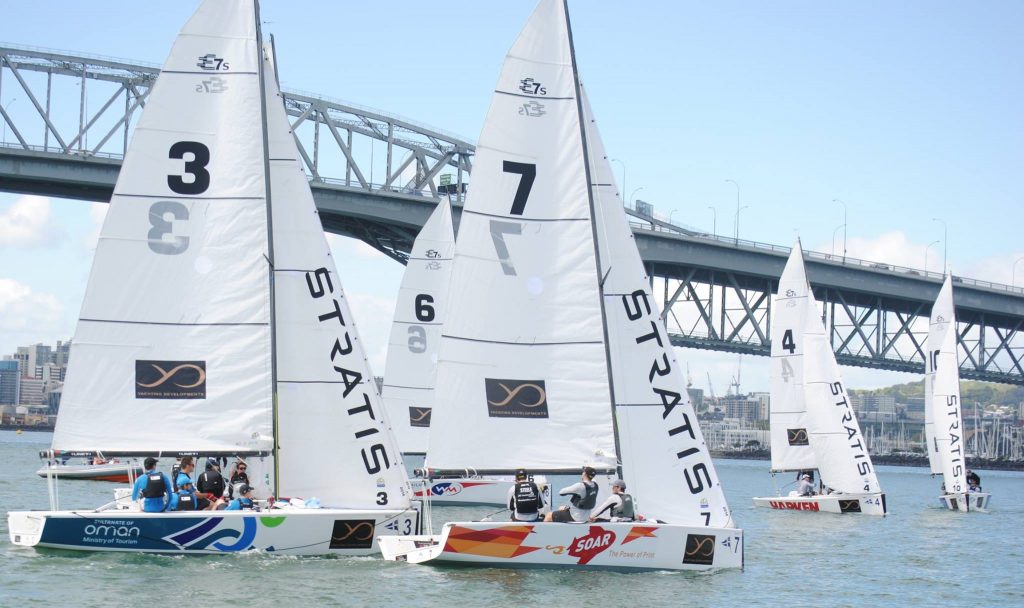 Linford has an extensive background of running learn to sail programmes around his previous job.  
"While working at Mortgage Express, I found myself really looking forward to getting out coaching in the weekends, so to be able to coach fulltime with the Royal New Zealand Yacht Squadron is a dream come true," he said.
Linford will also bring a professional management background to the programme, having run his own business for the past few years.
The Squadron launched a new learn to sail website this week, which is designed to maximise the amount of new sailors brought through the programmes. It has already been successful with several bookings having already come through the site.
"We hope with Peter's background and professional approach we will be able to rapidly grow our learn to sail programmes at the club," sailing director Laurie Jury said. "Last season was the first time RNZYS has run any learn to sail courses and was a great success. This season we are throwing in more resources to cope with the demand, while still improving the delivery of the courses."
The other part of the equation is the inclusion of the MRX yachts into the learn to sail fleet. 
"There were two reasons for this: firstly having a larger boat yacht will suit some of the less nimble students; it will also be a more relevant platform for those students looking at purchasing a larger yacht themselves. The second reason is our fleet of Elliott 7s, which we ran all the level 1 courses on last year, are already being used most weekends by our youth training programme."
The RNZYS currently run three different courses: a Yachting New Zealand level 1 introduction to sailing course with the option of using the Elliott 7 (a 7m open keelboat) or an MRX (10m keelboat with a cabin); Yachting New Zealand level 2 seamanship course, run on larger RNZYS members' keelboats; and a race crew training course, again run on Elliott 7s.
The RNZYS courses run through the summer season from October-April. For more information, see www.learntosailnz.com