Phil Robertson went from the top step of the podium in St Petersburg to a waiting taxi to take him to the airport on Sunday. Even then he nearly missed his flight.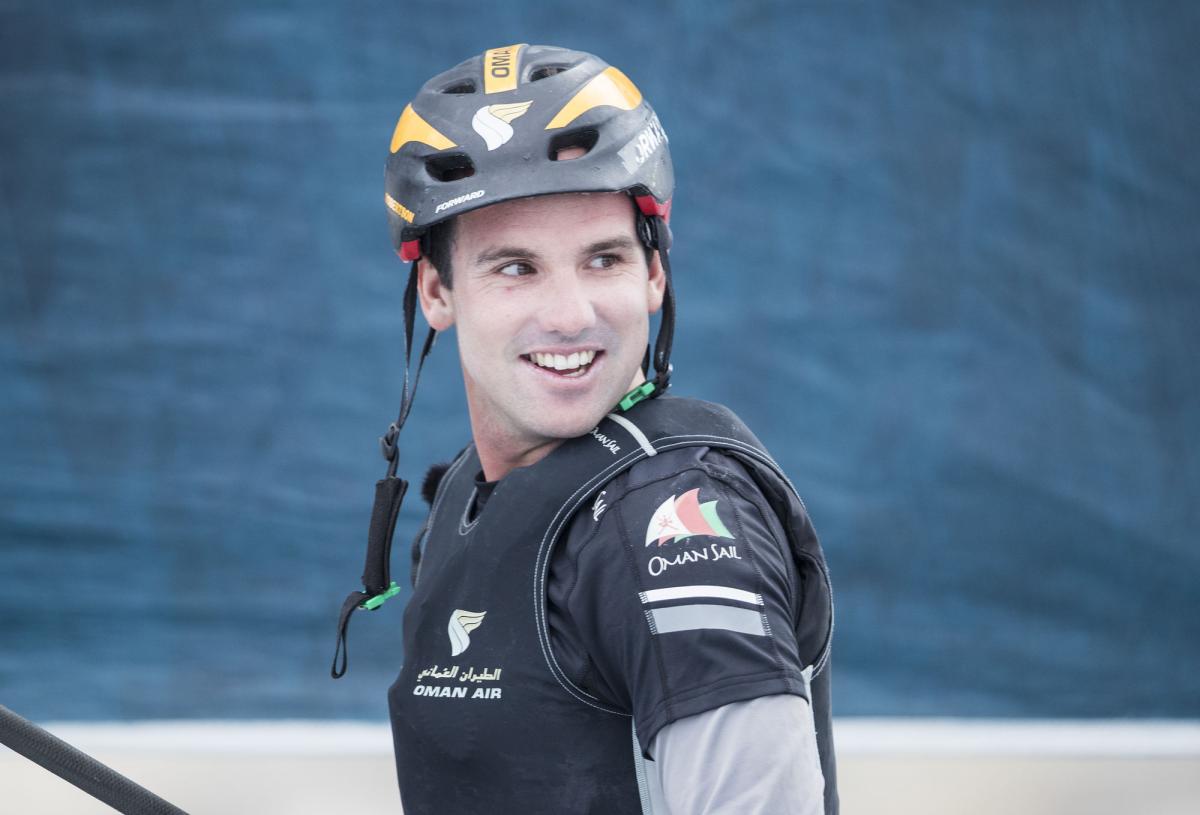 It's a not uncommon scene for the 30-year-old professional sailor. This week he's in Hamburg. Last week it was St Petersburg and for a couple of weeks before that he was in Marstrand.
It's a lifestyle not too dissimilar to golf or tennis, just played out in a wetsuit and booties rather than plus fours and golf shoes. It can be a "relentless" and "draining" lifestyle, Robertson admits, but one he really enjoys. It's also what he needs to do if he's to make the next step up to the America's Cup or Volvo Ocean Race.
There should be a few outfits who have noticed what he's achieving. Robertson has won the last four regattas he's competed in: the M32 world championships, two World Match Racing Tour events and the last round of the Extreme Sailing Series. His push this week for win No 5 was due to begin last night (NZ time) at the Extreme Sailing Series in Hamburg but light winds and strong tides made racing impossible (Robertson went on to win the regatta).
Roberton's run is an impressive achievement against a highly-competitive fleet of professional sailors and it's likely he will soon overtake Australia's Sam Gilmour as the word's No 1-ranked match racer.
His ChinaOne Ningbo team hold a 57-point lead in the World Match Racing Tour and can't, realistically, get caught with two events remaining. His Oman Air outfit are third on the Extreme Sailing Series but only one point behind the leaders with four regattas left.
His teams are littered with fellow Kiwis. The ChinaOne Ningbo team is exclusively sailed by New Zealanders - former Team New Zealand grinder Craig Monk is also team boss - and two of the four crew on Oman Air are from these shores.
"I can't really put it down to one thing," he said, "but I guess all the years of hard work is starting to pay off. I've got a couple of good teams together and I really enjoy sailing with these guys.
"Everything feels a lot easier when it's going well. When you have momentum, sometimes it's hard to get rid of so we want to keep it as long as possible."
One complicating factor is jumping between two different boats and formats. The World Match Racing Tour is, as the name would suggest, match racing on non-foiling M32s; the Extreme Sailing Series is fleet racing on foiling GC32s which are the same length as the M32s (32 feet) but with a significantly higher top-end speed.
"It's hard to have two different focuses," he said. "I have two teams and the focus has to be 100 percent on both of them."
He admits, though, to having an eye on developments in the America's Cup under the new holders, especially the proposed nationality rules which could limit the number of opportunities for Kiwi sailors. And he is constantly on the lookout for networking opportunities, even though it goes against his reserved Kiwi persona.
"It's hard to get to the America's Cup. I just have to keep doing what I do best and keep trying to prove myself internationally and hope someone knocks on my door one day.
"I also need to knock on doors myself and look for opportunities. It's not just a proving-yourself game but a networking game. Sailing is very much a boys' club and it helps if you know the right people. It's not something that comes naturally to me. Americans do a good job of talking themselves up so I need to take a leaf out of their books."
It will help having Monk in his corner. Monk is a two-time Olympian and five-time America's Cup campaigner and recently tried to put together a late entry for a New Zealand-flagged boat in the Volvo Ocean Race.
"He's exactly the right person for me because he's really well connected," Robertson said.
The most convincing argument Robertson can make, however, is the one he's presently making on the water.