Josh Armit is New Zealand's latest world champion, winning the under-17 title at the Laser Radial youth world championships in Holland in dominant fashion, and came agonisingly close to picking up another medal in the under-19 fleet.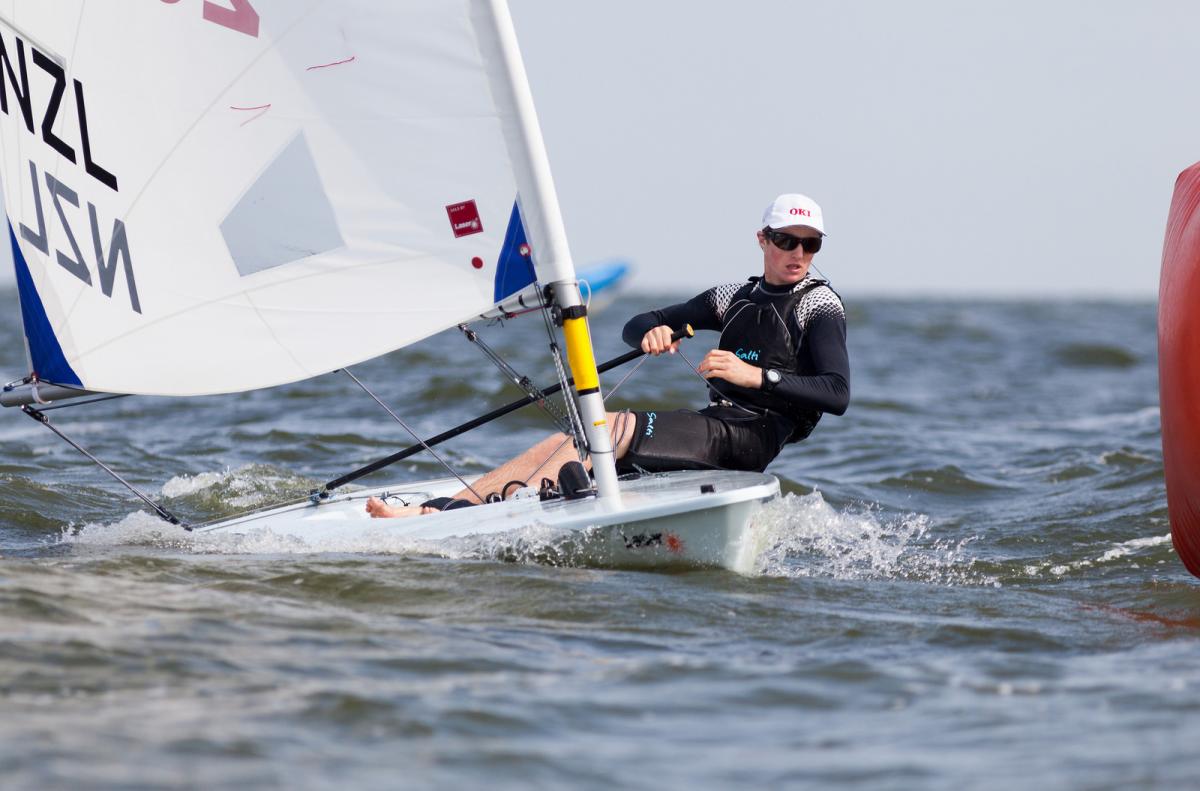 The 15-year-old Murrays Bay sailor won the under-17 championship in Medemblik by a whopping 41 points over Australia's Zac Littlewood, with the third-placed getter another 75 points behind. He was also tied on points with second in the under-19 fleet but finished fourth overall on countback.
He has been working hard with help from the likes of Olympian Sara Winther, Laser Radial masters world champion Scott Leith and Olympic development squad member Tom Saunders.
His world title comes on the back of others won by New Zealand sailors at youth and junior level recently, including Sean Herbert (O'pen Bic), Mathias Coutts (O'pen Bic) and Eli Liefting and Rose Dickson (RS Feva).
"Out of the whopping fleet of 280 boys, this is the biggest regatta I have done," Armit said. "Big thanks to Sara Winther Sailing for her great coaching support. I would also like to thank everyone for all their kind messages of encouragement and support, as well as all those who have helped me on my journey so far."
The next part of the journey will be trying to win October's New Zealand youth trials at Manly and gaining selection for the Youth Sailing World Championships in Sanya, China, in December. This is a key regatta for youth sailors with world championship selection at stake.
"It's a fantastic result for a young guy who has been putting in consistent, hard work over the last few years," Yachting New Zealand acting high performance manager Ian Neely said. "To win the under-17 world championship and then to go so close to winning a medal at under-19 level is a terrific achievement. It's a tough way to miss a medal but it doesn't take away from the fact he sailed a great regatta.
"A key stepping stone towards the Olympic pathway is winning a medal at an under-19 youth worlds and this is an indication he's tracking really well towards that target."
Results and standings from the Laser Radial youth world championships in Holland
Boy's gold fleet (69 boats; 11 races, 2 discards)
1. Dimitris Papadimitriou (GRE) 32 points
2. Matias Dietrich (ARG) 59 pts
3. Nicholas Bezy (HKG) 59 pts
4. Josh Armit (NZL) 59 pts
Under-17
1. Josh Armit (NZL) 59 pts
2. Zac Littlewood (AUS) 100 pts
3. Nico Naujock (GER) 175 pts