George Anyon brushed aside the disappointment of his result at the Governor's Cup to finish third at the recent World Youth Match Racing Championship​s in California.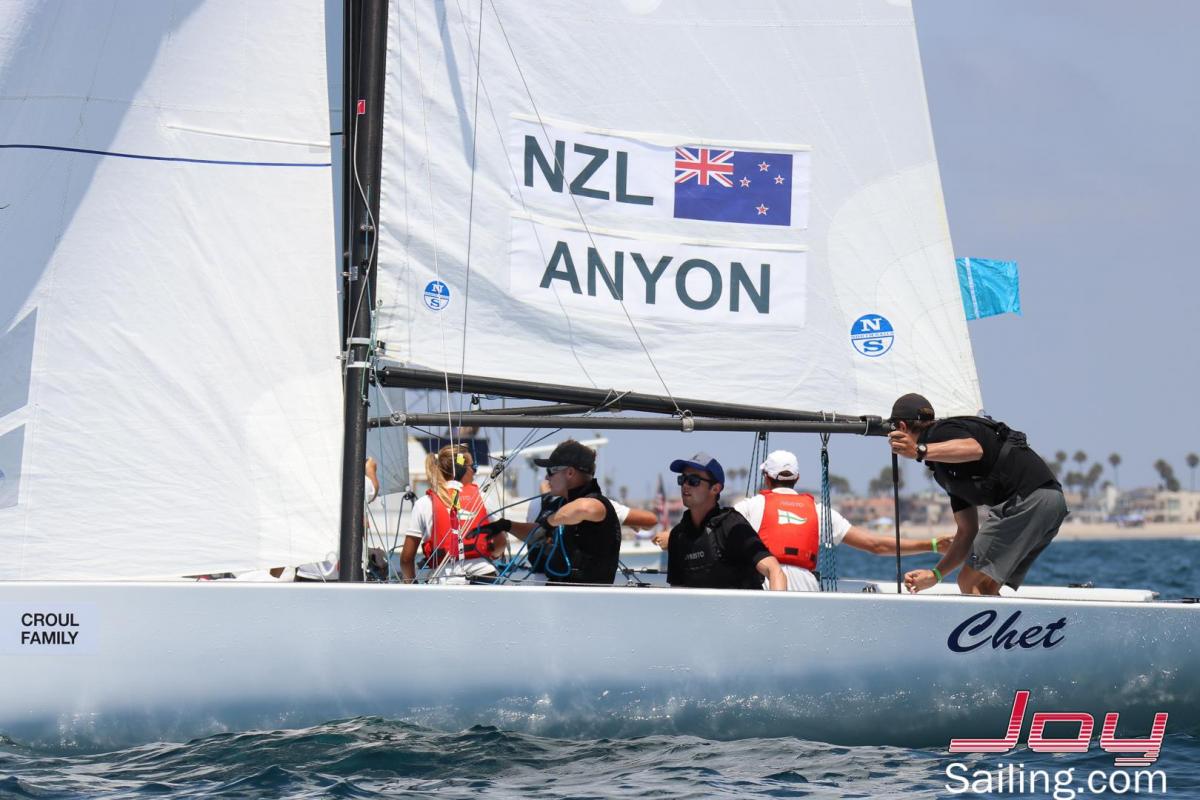 Anyon and his crew of Taylor Balogh and Matthew Hughes beat Greiner Hobbs of the United States 2-0 in the petit final to finish on the podium. It was a result they deserved after going through the double round robin phase as the second-ranked team behind eventual winner and world No 6 Harry Price from Australia.
Fellow Kiwi Josh Wijohn was 10th out of the 12 teams competing at the Balboa Yacht Club.
Anyon, who was eighth at the Governor's Cup - the oldest youth match racing regatta in the world - went through the double round robin with a 17 win, five loss record but went down 3-1 to Italy's Ettore Botticini in the semifinals.
"It was a great second event for the team here in California, managing to place third in the World Sailing Youth Match Racing World Championships," Anyon said. "As a whole, the teamwork and communication increased greatly between events as we were able to identify the weaknesses from the Governor's Cup. This led to the team sailing as well as we should have and, hence, deserved the result we ended up with. 
"Throughout the double round robin we placed second overall, losing only five races from 22, with the team being highly dominant in the starting box. 
"Overall the team is really happy with the result and, most importantly, are happy with how much we learned and improved as a team throughout the events."
In its fourth year, the Youth Match Racing Worlds has provided a pathway for the best young match racers, with Joachim Aschenbrenner (DEN), former world No 1 Sam Gilmour (AUS) and Will Dargaville (AUS) the previous champions.
The 2017 event features a record number of participating countries, including two skippers from each of the US, New Zealand, and Australia, and one each from the Great Britain, France, Switzerland, Italy, Sweden and Denmark. Among that were two all-female crews, with Clare Costanzo leading an Australian team, and Johanna Berqvist heading up a Swedish entry.