Addiction comes in numerous different forms, from alcohol and tobacco to food and even shopping, but for Brad Jackson it's hurtling around the globe as fast as possible on a yacht.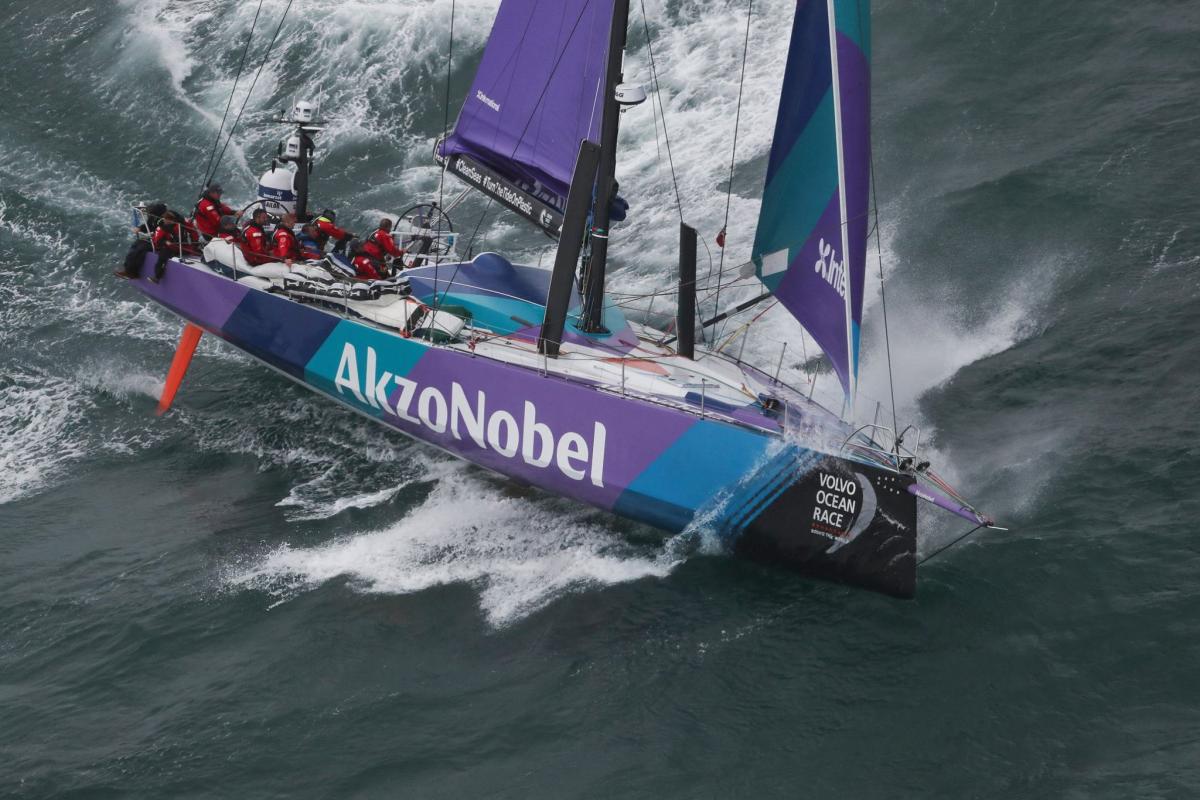 The 49-year-old Kiwi is a self-confessed addict of the Volvo Ocean Race and this year, when the race gets under way in Alicante in October, he will be lining up for his seventh edition.
It was a love affair that started in 1993 when he helped Grant Dalton win what was then known as the Whitbread Round the World yacht race aboard New Zealand Endeavour.
He's missed only one race since then, the last instalment in 2014/15, and even then helped the all-women's Team SCA as onshore manager.
"I thought I might have had it out of my system because I'm getting too old for this but I have been doing it for so long and it definitely gets in your blood," Jackson says. "It's still, for me, the highest level of racing you can do offshore.
"I really enjoy the team environment and being part of a campaign at the top end. That's hard to find in this day and age. The race has changed a lot over the years but it's still about the racing."
Jackson has won it three times and he's also finished second twice – his worst result is fourth – and he's now eyeing success aboard Team AkzoNobel.
The Dutch outfit will line up against the other six Volvo teams on Sunday evening (NZ time) for the Fastnet Race, a 608 nautical mile race from the Isle of Wight to Plymouth via Fastnet Rock. It can often offer up gnarly weather, giving teams a taste of what it will be like in the round the world race.
It will be new territory for America's Cup winner and Olympic 49er champion Blair Tuke, who is with Spanish entry Mapfre, but is old hat for Jackson.
Jackson will not, however, be the most experienced round-the-world sailor in this year's Volvo Ocean Race.
Fellow Kiwi Stuart Bannatyne, who has also won it three times and who also debuted on New Zealand Endeavour, is preparing for his eighth race, as is Dutchman Bouwe Bekking.
Bannatyne is regarded as one of the world's best and most experienced offshore sailors. On top of his three round the world victories, the 46-year-old has also broken the 24-hour monohull world speed record on five occasions, was 2009 New Zealand Yachtsman of the Year and has completed eight Fastnet Races, three Transpacs from California to Hawaii and 11 Sydney to Hobart races.
Like last time, he's likely to be on board for the main Southern Ocean legs only.
"The big thing with the Volvo Ocean Race for me is the fast downwind sailing, having no bottom mark to worry about going around," said Bannatyne, who signed up with China's Dongfeng Race Team.
"I've been around Cape Horne seven times. For me, the best sailing in the world is to be found in the Southern Ocean on this part of the race."
Brad Farrand is about to find out what it's all about. The Northlander will join Jackson aboard AkzoNobel for his first Volvo Ocean Race and qualifies as one of the crew's under-30 sailors - teams must have two members under-30 at the end of the race in July 2018.
On top of that, gender rules apply. The number of sailors allowed in an all-male crew has been reduced from eight to seven but a team can take up to two female sailors to make a total of nine.
Farrand has some offshore racing experience but is better known for his involvement in the Extreme Sailing Series and World Match Racing Tour.
"I love the offshore racing," he says. "There's something special about it, being offshore with a bunch of guys trying to get the best out of a boat in the ocean; perfect sailing conditions, surfing down waves doing 25 knots on a boat. You don't often get the opportunity to have a free runway for days and days. The Southern Ocean is where I want to be to experience it.
"I know it all happens and is part of the attraction of the race for me. There's that adventure, that challenge out there."
Jackson has heard excited chatter like this before. He's also seen teammates swept overboard and dragged underwater and masts crash down in raging storms.
"It's one of those places that's like going to the dentist," Jackson says. "You don't want to go but you have to. When you are down there it's awesome, sometimes it's heinous. When you turn the corner, coming around Cape Horn, and been through it, if you get through it, it's a pretty good feeling."
It's part of the reason why Jackson keeps coming back for more. That and the fact "I'm no good for anything else," he joked.
"Maybe out of this one I can get it out of my system and finish on a good note, but it's still there at the moment."