We are currently in winter mode down south at the moment with the anticipation of holidays on the ski fields, but that is not to say that sailing isn't occupying member's interest down this way - far from it.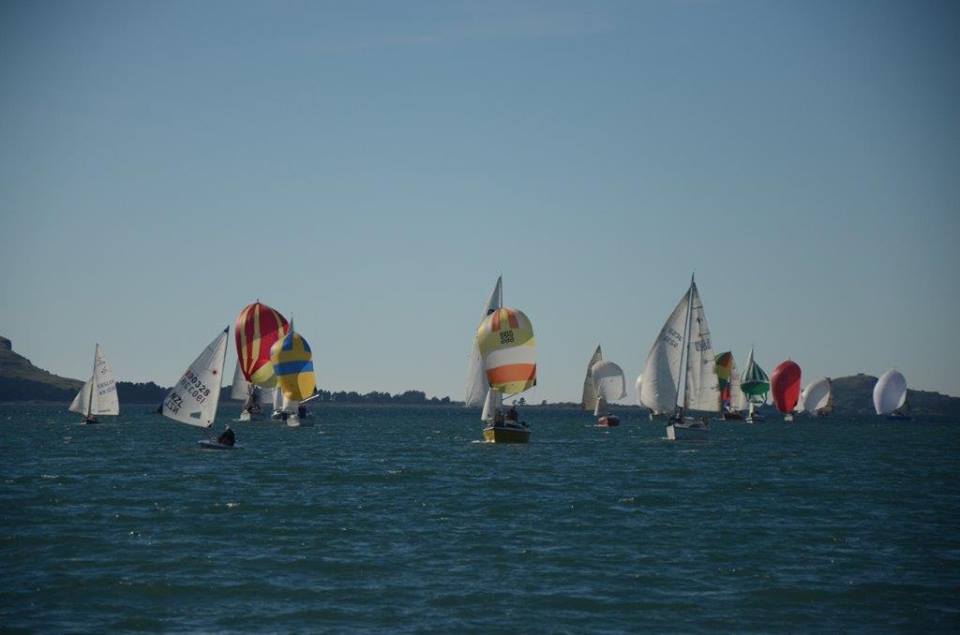 There were plenty of early-morning coffees to go with the early starts but the excitement of the America's Cup made the sacrifices all worthwhile. We now have the victory parade in the centre of Dunedin on Thursday to look forward to. 
The cooler climes down here have not put paid to our summer activity altogether.  
The Loyal Careys Bay Winter Series is in full swing with good fleets competing in this long-running series; now in its 30th consecutive year since its inception on the bar stools of the Careys Bay historical hotel.  
This series, which runs through the winter months with eight Sunday races scheduled, attracts a varied fleet ranging from juniors in Sunbursts to Lasers, Paper Tigers and an array of trailer yachts, sportsboats and a few keelers. While this series is often considered more of a social series, the competition is nevertheless fierce for the fresh fish and vegetables that are awarded as prizes at the conclusion of each days' racing.  
But in keeping with the social ambiance of the Winter Series, each daily prizegiving and social hour(s) is conducted back at the Careys Bay hotel where, along with the winners, a worthy recipient of the much-applauded, though reluctantly-accepted 'Dick of the Day' is announced. 
Many will have noticed during the America's Cup broadcasts the America's Endeavour O'Pen Junior Regatta which Sir Russell Coutts has strongly supported.  
A young O'pen Bic sailor, Anna Walrond from the Ravensbourn Boating Club, was sponsored to sail in this regatta in Bermuda. Also competing overseas in the O'pen Bic from down this way are four sailors who are heading off to Lake Garda in Italy to sail in the O'pen Bic world championships: Laura Erichsen from Wanaka Yacht Club and Kaya Reese, Thomas Hamilton and Ollie Gilmour all from the Ravensbourne Boating Club.
With the support of Sir Russell, the O'pen Bic's have made a huge impact on junior sailing in the region down here. Fleets now sail at Te Anau, Wakatipu, Wanaka, Otago Harbour and more Bic's seem to be appearing in other centres.
Winter time is often considered a time of less activity and a bit of planning for the coming summer season but often that can overlook some often very important behind-the-scenes activities that take place.  
Many city and regional councils take this time of year to review their annual plans and down here is no different.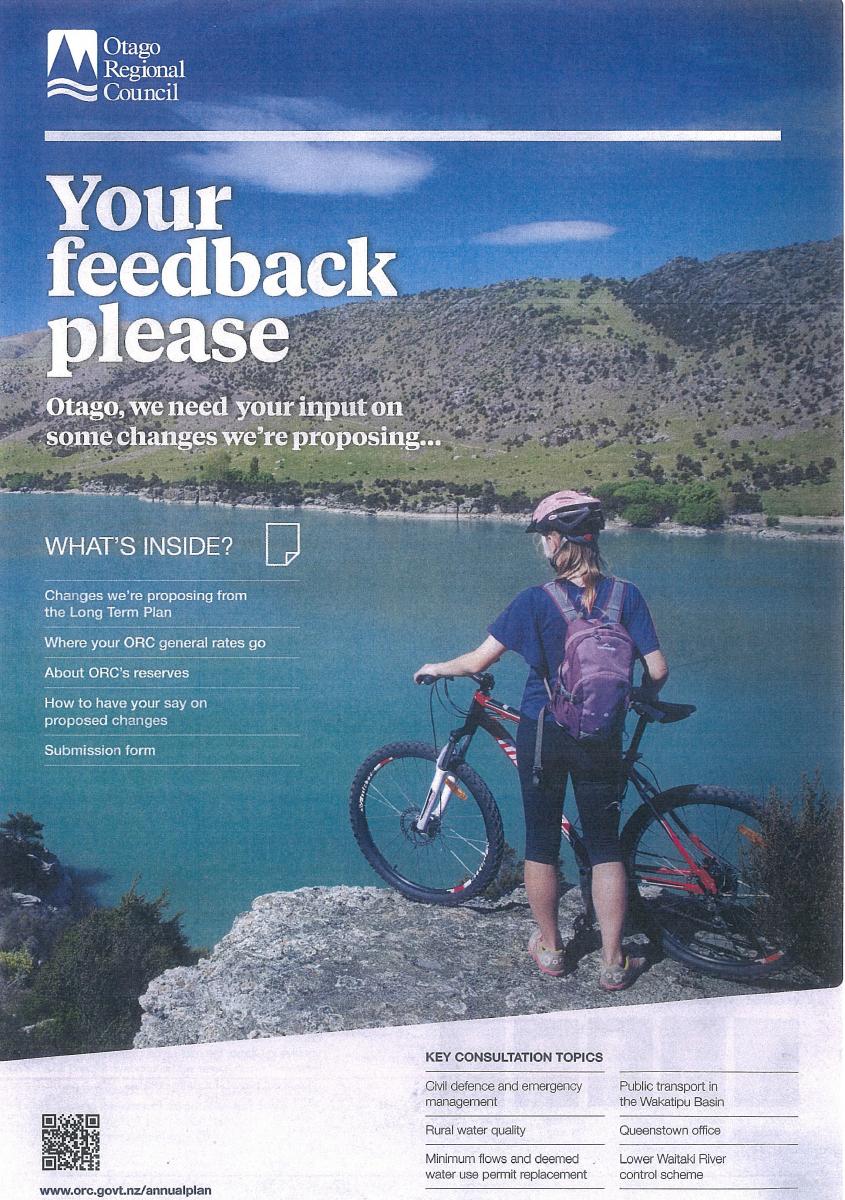 Yachting New Zealand have been representing the various yacht clubs in the area in recent submission hearings being conducted by the Otago Regional Council. From these recent submissions, we were invited to present to the Dunedin City Council as well. Submission hearings are not everyone's cup of tea, but they are a great opportunity to get in front of your elected representatives and push what is important for your club and your sport.
The areas of submission this time around were associated with dredging of recreational areas within the harbour so as to maintain good deep-water access to public ramps, the provision of public amenities for harbour users and a reasonable and affordable regime for the mooring and seabed structure holders on the harbour.  
It is probably fair to say that nothing at any council level happens overnight but the continual submitting and public conversation that ensues can slowly bring about change and improvements. I would encourage all yacht clubs to keep involved at council level and remember that what is often good for the club is often good for the wider public community so strategic liaisons can often be achieved.  
One very positive outcome from these recent rounds of hearings down here was that a public forum is now planned on October 16 for an open discussion on the Otago Harbour with a leaning towards the public recreational aspect of the harbour. Speakers will include the mayor, regional council, harbour authorities, recreational interests and, yes, Yachting New Zealand have has been asked to present at the forum.
If your club is contemplating putting in a submission to an annual plan at any stage but may be a bit unsure of the process, always feel free to contact Yachting New Zealand for assistance and advice on the procedures.
We are planning our summer 2017/18 season at the moment. This coming season will see the New Zealand Masters Games again being held in Dunedin with a regatta being held in February as part of the event. The Noelex 25 national championships will also be held at Port Chalmers Yacht Club, and the Sunburst nationals will be at the Vauxhall Yacht Club.
On the winter maintenance programme down here, there are a few club projects happening, but two of major note are the two new clubhouse buildings that are planned. Both the Broad Bay Boating Club and Wanaka Yacht Club are planning new rebuilds. Design, planning and consents are all in order for both projects and, with a bit more ongoing funding, they will both be happening soon.
The regional yachting body down here, the Otago Yachting Association (OYA), are holding their annual general meeting on August 7 at 7.30pm at the Otago Yacht Club. This could well be an interesting meeting with the president, vice president, secretary and treasurer all indicating their intention of standing down this year.  
There have been a number within the sailing community who have questioned the specific role of our regional yachting bodies in the changing yachting landscape with different and more direct communication means. While some may question the necessity of our regional associations in today's world, there are still plenty who can see the merits of a collective organisation that represents the interests of all the member yacht clubs in the region to ensure that all have a voice. It will be an interesting conversation and hopefully one that will ensure, in whatever manifestation it takes, all the region's yacht clubs are able to play their part in the sustainability of yachting in the Otago region.
And in breaking news, we understand the Ross 780 fleet on the Otago Harbour has just increased by 100 percent. Although yet to be fully confirmed, we understand there maybe a new Ross making an appearance in the next Winter Series race and, although rumours abound, the rest of us are forever hopeful that some of the fresh fish may still be there for us at prizegiving in the pub. 
Happy sailing and keep warm.