Peter Burling's first boat, an Optimist called Jellytip, cost $200.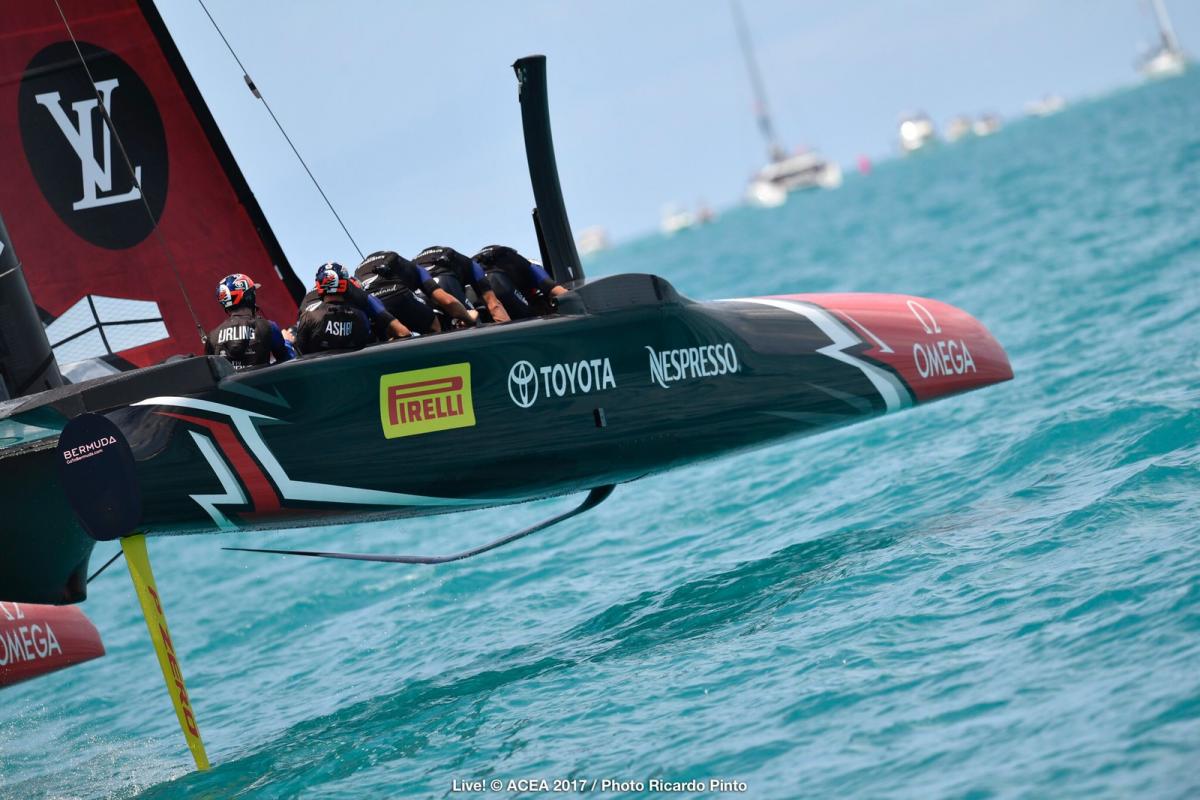 Blair Tuke became a qualified electrician because he wasn't convinced sailing would pay the bills; Andy Maloney and Josh Junior's mothers are teachers and Glenn Ashby is the son of draughtspeople who moved to Bendigo to escape the rat race in Melbourne.
All five of them have one major thing in common: they were members of Emirates Team New Zealand's America's Cup-winning sailing team.
But all five also came from humble origins and got into sailing because they enjoyed being on the water.
"It winds me up when people say sailing is a rich man's sport," says Mark Orams, who was involved in two America's Cups with Team New Zealand. "That's not the sport I know and fell in love with. At the grassroots in New Zealand, we have people who work in very humble, little corrugated iron yacht clubs like Lake Ngaroto in the Waikato, Taipa in Northland or Timaru in the South Island. That's as far away from a rich man's, elitist sport as you can get."
The perception is often fuelled by images of events like the America's Cup, where money talks. Team New Zealand might have spent a fraction of the fortune Oracle's billionaire boss Larry Ellison threw into defending the Cup in Bermuda but they still needed significant corporate backing.
A quick scan on boating websites also reveals you can pick up a 90m schooner with five cabins for $72 million and change.
"It's like Formula 1," says Orams, whose father was a music teacher and who saved for his first boat by delivering the New Zealand Herald. "People who see that think motorsport is an elitist sport but the reality is that most people who participate are tinkering on their cars in their garages. The high performance side of it is less than 1 percent of the sport but that's the part that sways perception.
"You would think the same about rugby if you looked at the All Blacks but people know it's not because they understand the grassroots nature of it in New Zealand. The thing is, rugby has stadiums to play in, sailing doesn't. But they're not that different.
"Peter Burling doesn't come from a wealthy background. He's someone who fell in love with the sensation of wind on his sails in the Bay of Plenty, showed some talent and worked hard. Look where he is now."
Burling went through the Tauranga Yacht and Powerboat Club at an extraordinary time, with the Meechs (Sam and Molly) and Saunders (Jason and Tom) also excelling – Sam and Molly both won medals at last year's Olympics and Jason Saunders finished fourth. They all pushed each other but also worked together, often sailing together after school to find ways to improve and make their boats go faster.
Initially, though, that wasn't the focus.
"When I was young, my parents got my brother an old wooden Optimist which we enjoyed sailing in the estuary near our home," Burling told World Sailing. "I think the main thing is that I had fun sailing back then and I continue to have fun with it today.
"My father ran a learn-to-sail programme at our yacht club so we would have mates to sail with."
One of his best mates now is Tuke. His story of how he got into sailing is a familiar one.
"At the end of primary school, we had a sailing day and I really enjoyed it," he told World Sailing. "I grew up on the Kerikeri Inlet, literally 50m from the water, so it was natural that I enjoyed being on the water. To begin with I just enjoyed being on the water, the racing came later."
He mucked about in an old P-Class dinghy with his friends before he got serious about sailing at Kerikeri High School, where he went through the school's successful sailing academy.
Like most clubs in New Zealand, the Kerikeri Cruising Club that Tuke is still a member of is run by volunteers. It has palatial clubrooms compared with the Pupuke Boating Club, which has a small green corrugated shed for a base, batteries to power the lights and a BBQ. Membership is $60 for seniors, $90 for an entire family – membership of the nearby Takapuna Rugby Club is $150 for seniors.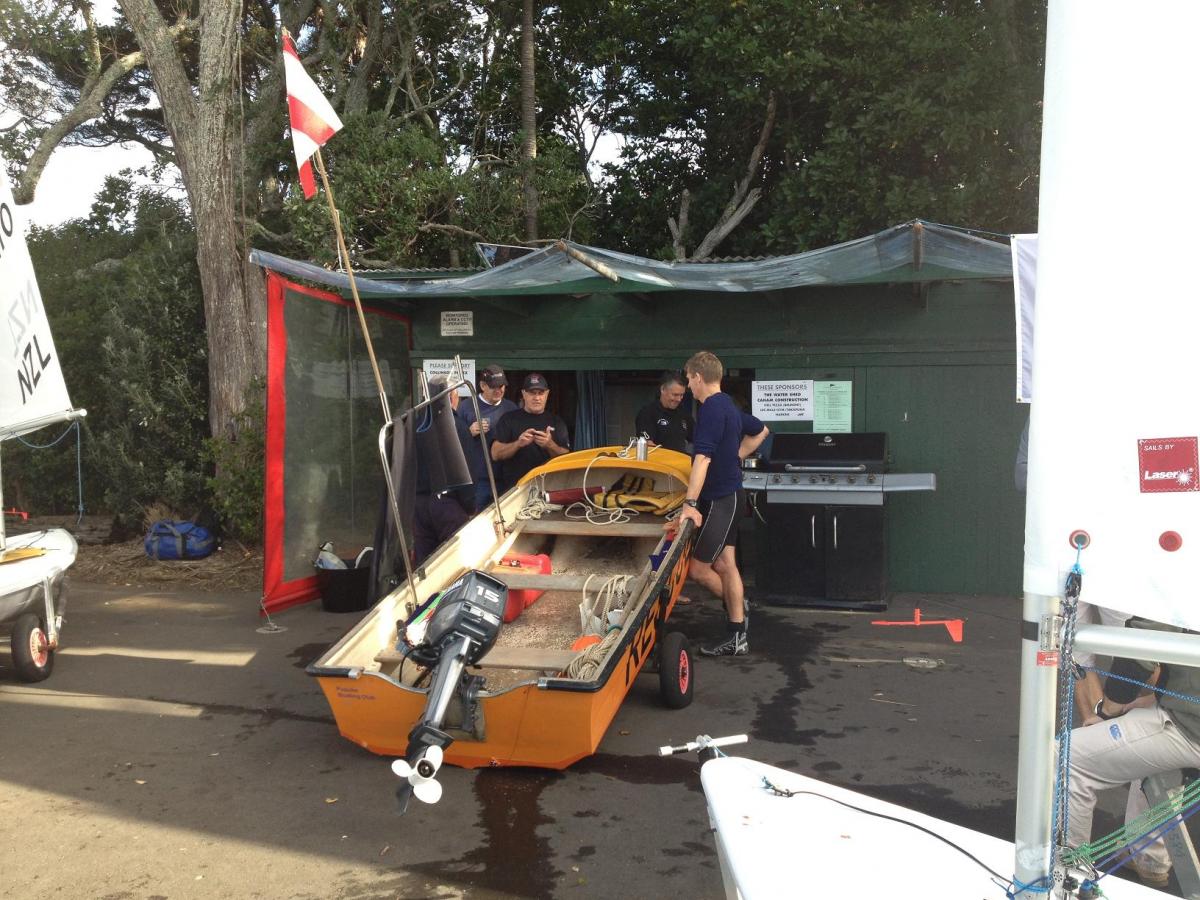 Interestingly, the Pupuke Boating Club is situated in the heart of Takapuna and Milford, one of the wealthiest areas in New Zealand.
"We do it on the smell of an oily rag," says Dave Lowe, secretary of Pupuke who hire yachts for as little as $20 and charge $2 race fees. "It doesn't have to be an expensive sport.
"But any sport costs. If you get into running, you have to buy a couple of pairs of running shoes a year, and the Auckland Marathon is about $150 to enter."
Not every new sailor comes from a yachting background and the hope is a few will be inspired by the deeds of Team New Zealand. Two-time Olympic medallist Jo Aleh wanted to give sailing a go after seeing Team New Zealand win the 1995 America's Cup and bowled down to the Ponsonby Cruising Club to complete a learn to sail programme.
She bought her first dinghy with the help of extended family and went on to become the first female win the prestigious Tanner Cup in 2002. Her mum even helped her re-paint and re-varnish a P-Class on a makeshift deck with a room she built to house the boat.
"Parents, family and friends are an integral part of children getting involved in any sport and sailing is no different," Yachting New Zealand chief executive David Abercrombie said. "If you look at the likes of the Jo Alehs of the world, whose family had no background in yachting, she became an Olympic champion through hard work and the support of her family and friends."
It's hard to find an Optimist for $200 these days, like Burling did, but there are some knocking around for as little as $500. It might be just what the next Peter Burling needs to get started.
A club is the best way to get started. To find your nearest club, see here.