A couple of Kiwi youngsters, Eli Liefting and Rose Dickson, are one point off the lead at the RS Feva world championships in the Netherlands with one day of racing remaining.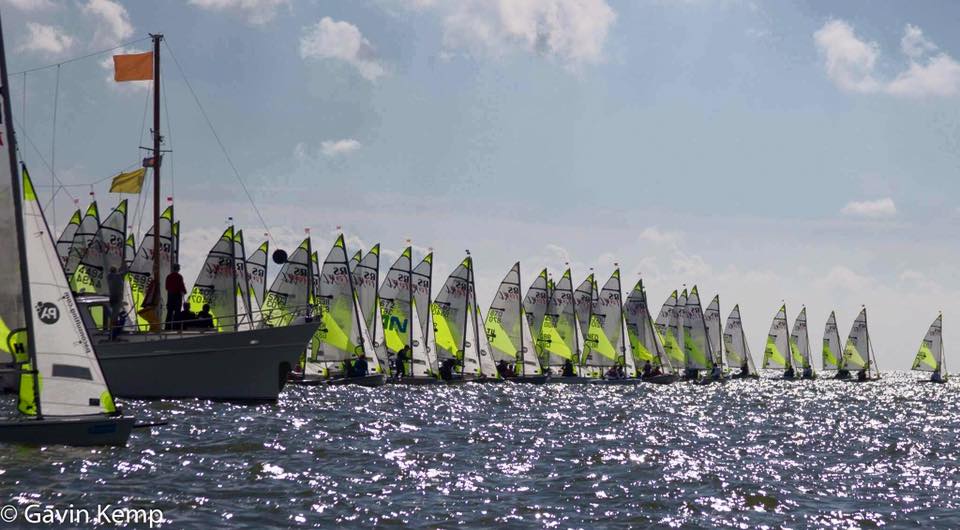 Liefting and Dickson, the two-time national Feva champions from the Royal Akarana Yacht Club, were fourth at last year's world championships and also took out the Endeavour Regatta in Bermuda held during the recent America's Cup.
The pair topped qualifying to easily progress to gold fleet and were leading heading into the penultimate day at Medemblik, Netherlands but slipped one point behind the British pair of Henry and Rupert Jameson after finishing third, 15th (their discard) and fourth in the three races overnight (NZ time). Another British crew are three points further back in third.
Liefting and Dickson have posted consistent results throughout the regatta, with only one finish outside the top seven in the 59-boat gold fleet, which has been meritorious in the challenging conditions.
The fleet had fickle conditions overnight, with a huge wind shift during the first race of gold fleet leading to an abandonment after only three boats finished. That contrasted with the previous day when strong but shifty winds of over 20 knots and lumpy waters confronted the competitors. 
That has seen some big gains but also big losses, with defending champions dropping from second going into the finals to 18th. 
Cameron Todd and Danny Su, also from Akarana, were 36th in the silver fleet.
Results and standings at the RS Feva world championships in Medemblik, Netherlands:
Gold fleet (59 boats)
1st: Henry Jameson / Rupert Jameson (GBR) 4 2 1 (13) 12 1 3 - 23 points
2nd: Eli Liefting / Rose Dickson (NZL) 1 7 7 2 3 (15) 4 - 24 points
3rd: Tom Storey / Ollie Kent (GBR) 3 8 3 6 1 6 (21) - 27 points
Silver fleet (59 boats)
36rd: Cameron Todd / Danny Su (NZL) 86 11 32 31 48 41 (55) - 249 points