The NZL Sailing Team are in a bit of a holding pattern as they prepare for the Red Bull Youth America's Cup finals and they are even limited in the amount of practice they can do on the water.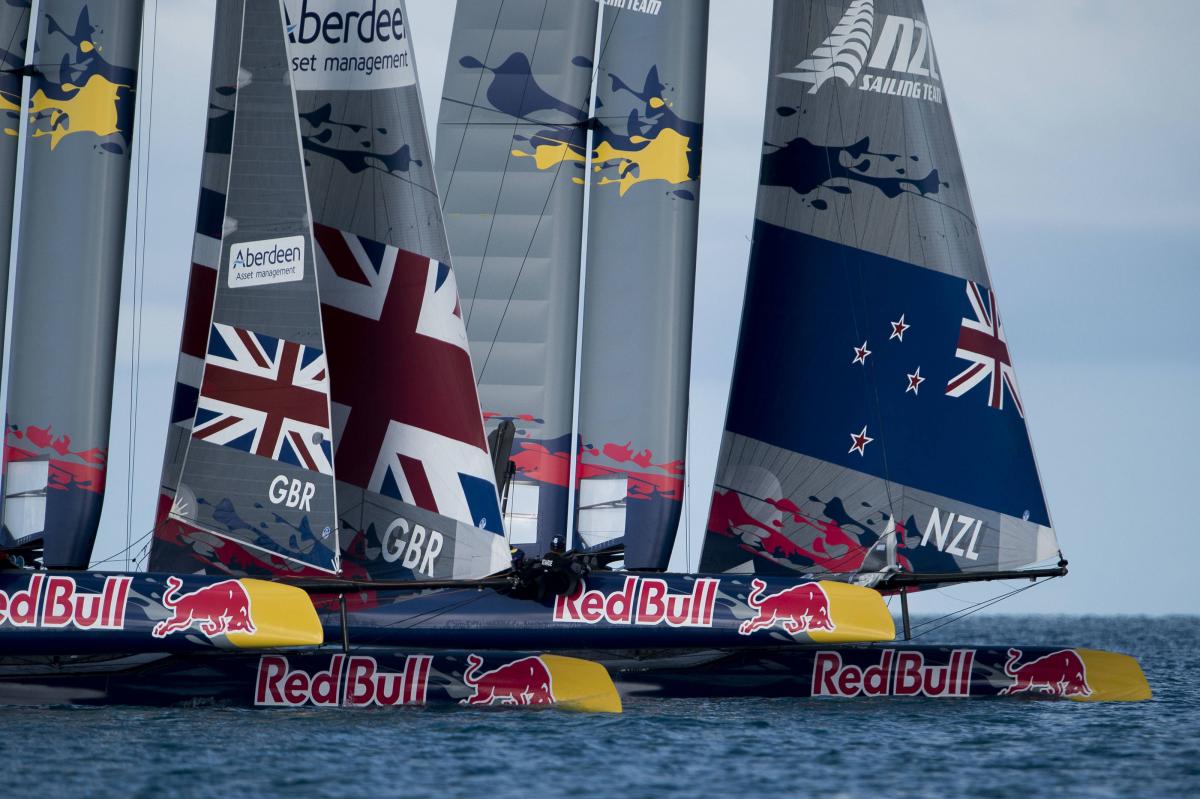 The Kiwis, skippered by Logan Dunning Beck, safely moved through to the eight-boat finals, which start on Wednesday (NZT), after topping their qualifying pool over the past two days. They won three of their six races in light winds to finish ahead of the other three teams who progressed, Land Rover BAR Academy, Spanish Impulse and Team BDA from Bermuda.
Like the America's Cup, the youth teams are constantly searching for improvements and the NZL Sailing Team are no different.
"Winning the qualifying regatta puts us in good stead for the finals series," Dunning Beck said. "But we are in a big of a holding pattern now. We have got a lot of tickling to do to the boards and the rest of the boat to tidy everything up. We will have a couple of days to practice manoeuvres on land. We don't have a whole lot of practice on the water before the regatta so we will just do our best and go out there and do the whole thing again.
"The forecast at the moment is for light winds again [for the finals]. We had two days of good practice in that here so we will be set up for whatever comes."
The NZL Sailing Team would prefer more breeze but did some light-wind sailing on a GC32 in Auckland before leaving for Bermuda.
They will keep half an eye on the racing when qualifying begins for the other six teams on Friday morning (NZT) - Artemis Youth Racing (Sweden), Team France Jeune, Kaijin Team Japan, Youth Vikings Denmark, Team Tilt (Switzerland) and SVB Team Germany - and will also have more than a passing interest in the America's Cup match between Emirates Team New Zealand and Oracle as well.
The Red Bull Youth America's Cup was established to provide a career pathway for talented young sailors and is being sailed on the same course used for the America's Cup. Tactical awareness was vitally important during the qualifying regatta and that will be even more important in an eight-boat fleet. 
"We had two days of really, really light-wind racing," Dunning Beck said. "It was really light and really fickle on a short race course so it was incredibly tough and shifty. It was a battle just to keep the boat moving all the way around the course.
"There were also six boats on the course so it was pretty jam-packed. The name of the game was just avoiding the tangles all the way around. Keeping the racing clean and the boat moving fast was the only way to stay in front."